There are very few things I enjoy more on my travels than going on a game safari in Africa. Come to think of it, there are few things I enjoy more in life than that. You never know what you are going to see or happen on a game viewing activity so it is a different experience every time. The Chobe National Park in northwest
Botswana
was one of the game reserves that I visited during my Cape to Vic camping trip. It  has one of the largest concentrations of game in Africa with an estimated 50,000 elephants, perhaps the highest elephant population of Africa. Damage caused by the high numbers of elephants is rife and apparent in some areas. We stayed in a nearby campsite and visited the park twice that day - once on a vehicle in the early afternoon and again in the late afternoon for a Chobe River sunset cruise. The first visit was on a big truck (not the usual 4X4) modified for game viewing and the tall vehicle was ideal here since it took us almost face to face level with adult elephants which I thought really enhanced the experience.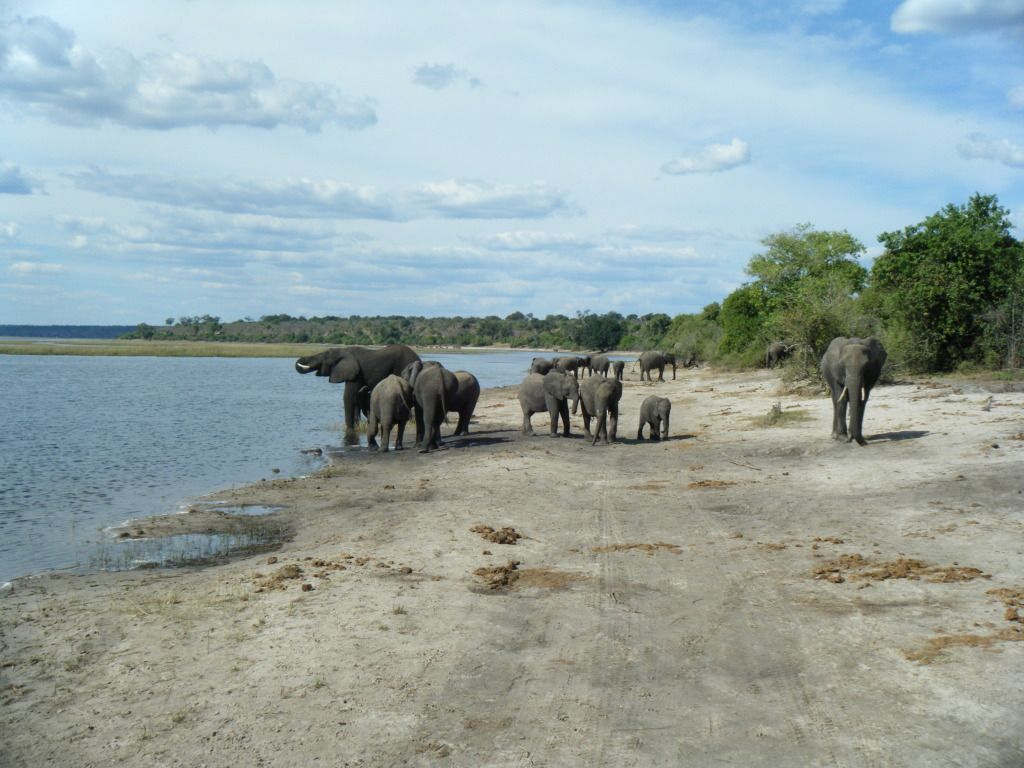 elephants' paradise - scene by the chobe river
The late afternoon river cruise was even more rewarding than our earlier visit. The spacious slow ferry was able to cruise so close to the river bank where wildlife was in abundance. I also noticed that there was plentiful of bird life along the banks and I even got my first sighting of the majestic African Fish Eagle. Further from the river bank, there were scatter groups of hippos, one of the most dangerous animals in Africa. And of course, many more elephants were spotted in the water and along the river bank. What made the cruise so special and memorable was that it brought us insanely near the action - like for a while, we were barely a few meters from two adult elephants feeding in the water. The sun began to set as we turned back to the way of the jetty. So this great day at the Chobe National Park was capped by yet another beautiful African sun set...