Recently a co-worker brought up the subject of
traveling in Greece
and she told us how her friend was looking forward to see the iconic Acropolis in Athens. It prompted me to write and share my photos on my visit to Rhodes (Rhodos) last year. Closer to Asia Minor than to the Greek mainland, Rhodes is the largest of the Dodecanese islands in terms of both land area and population. I stayed in a simple but lovely hostel at the heart of the medieval Old Town. It is one of the oldest inhabited medieval town in Europe and I easily spent an entire day visiting the sites around this ancient walled city. Another good way of seeing the Old City is just by walking around the outside. The fortification has a series of well-preserved gates and towers, and is remarkable as an example of a fully intact medieval structure.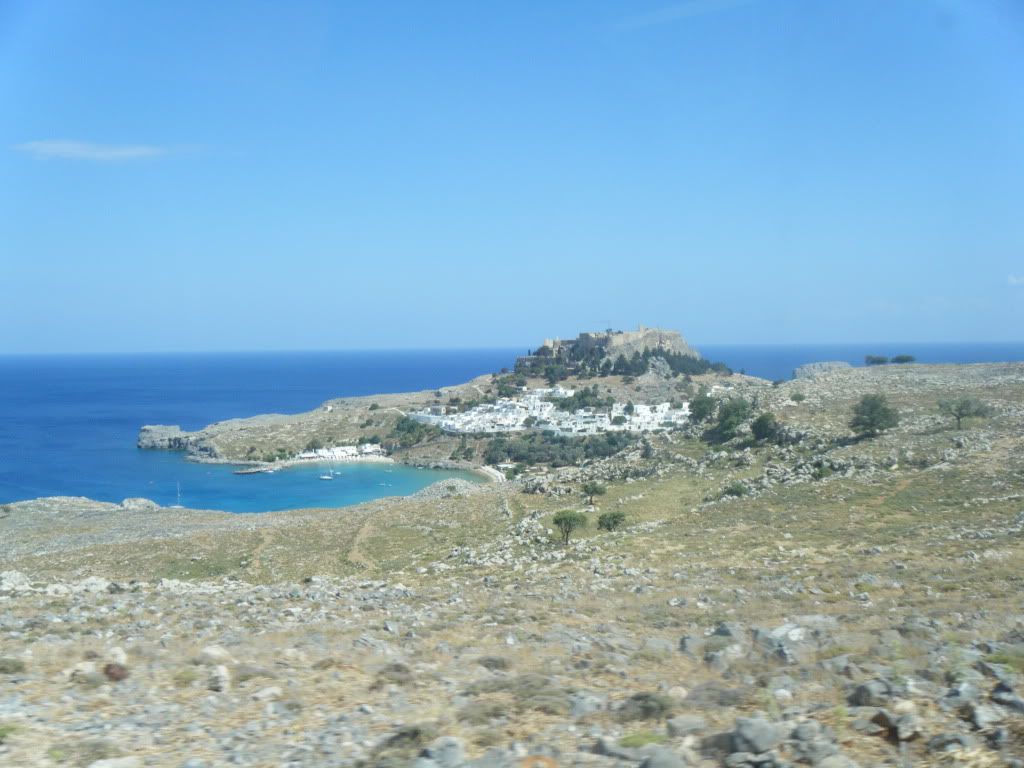 acropolis of lindos pic taken from a bus
The town of Lindos, 45 km to the south of Rhodes town, is a beautiful little village of white cubist house and winding cobblestone streets at the foot of a vertical rock that is crowned by the Acropolis of Lindos. Before I read up for my visit to Greece, the only acropolis that I knew of was the iconic Acropolis of Athens. Having seen both, I think the Acropolis of Lindos is by far more picturesque from a distance and from the ruins itself because facing the sea, it offers dramatic views of the surrounding harbors and coastline. And on the day of my visit, it was for free admission to the public. I should be so lucky.
inside the old town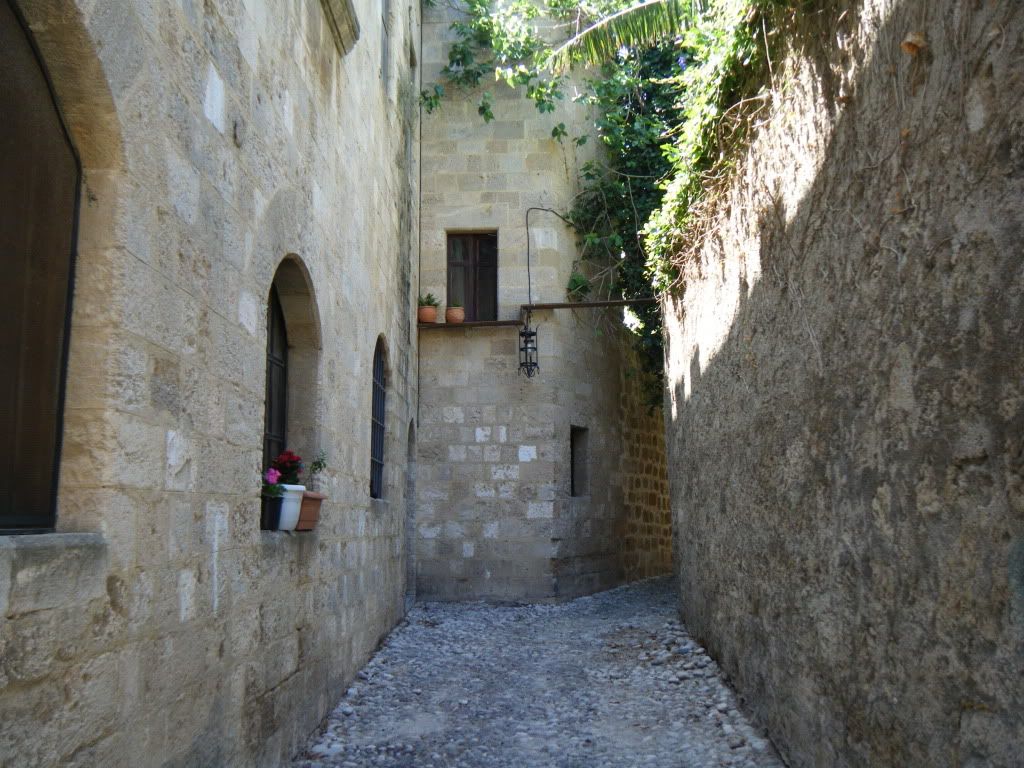 winding side lane
ruins of the church of virgin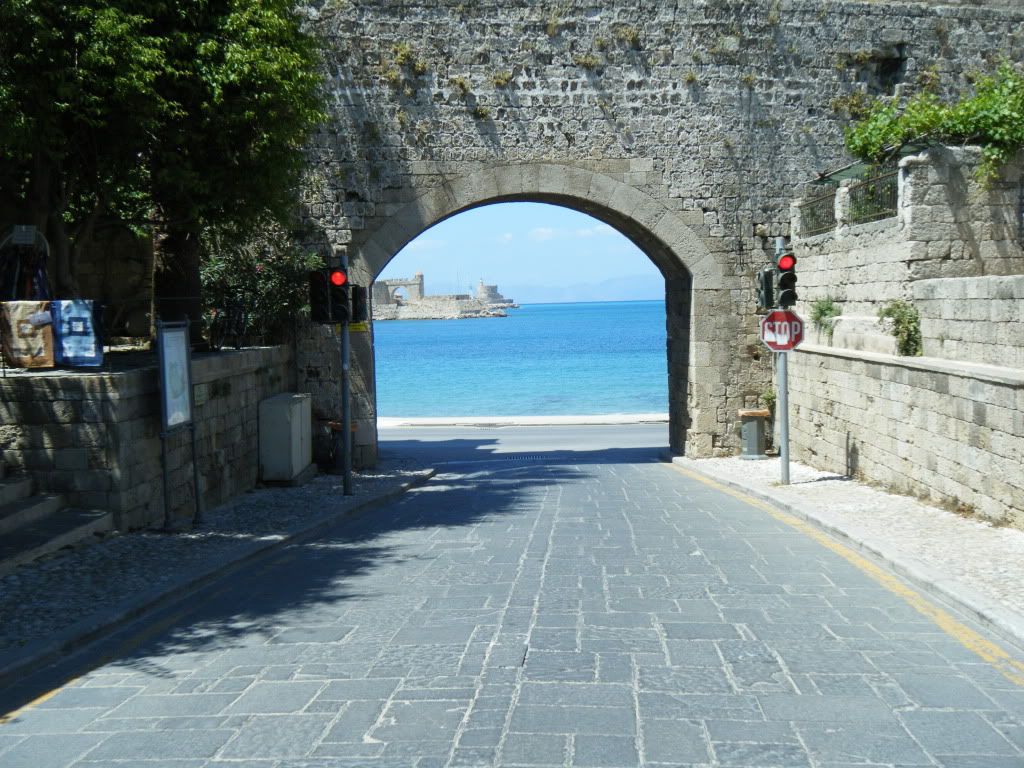 waited for 10 minutes to take this one free of cars and people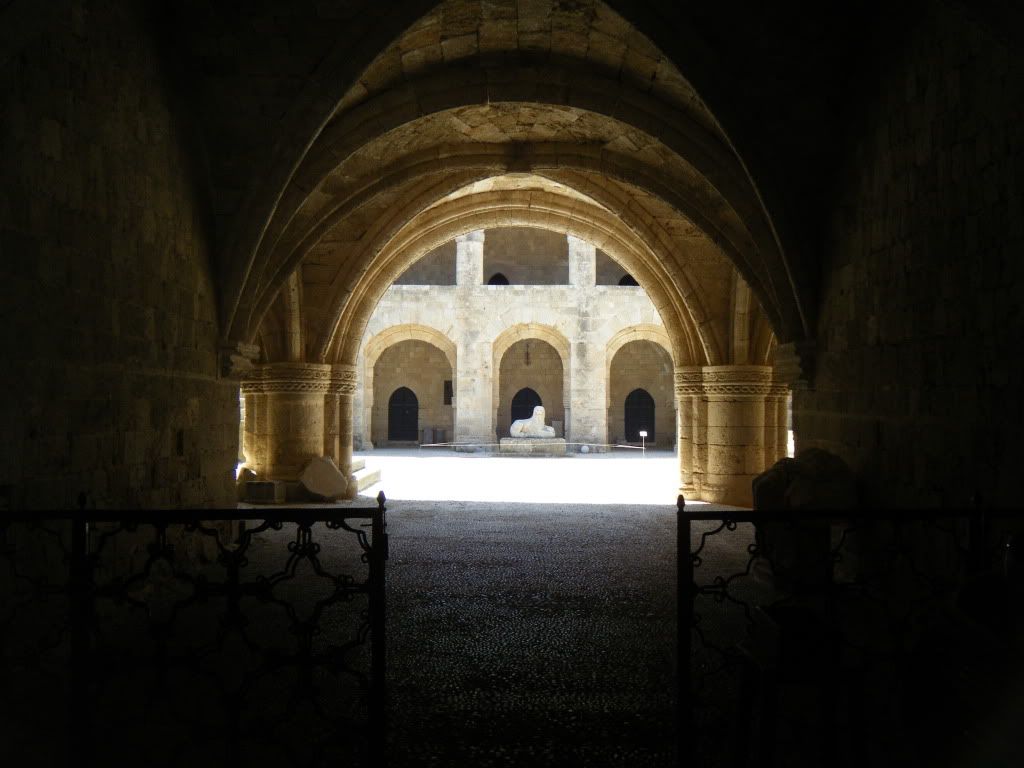 entrance to the archaeological museum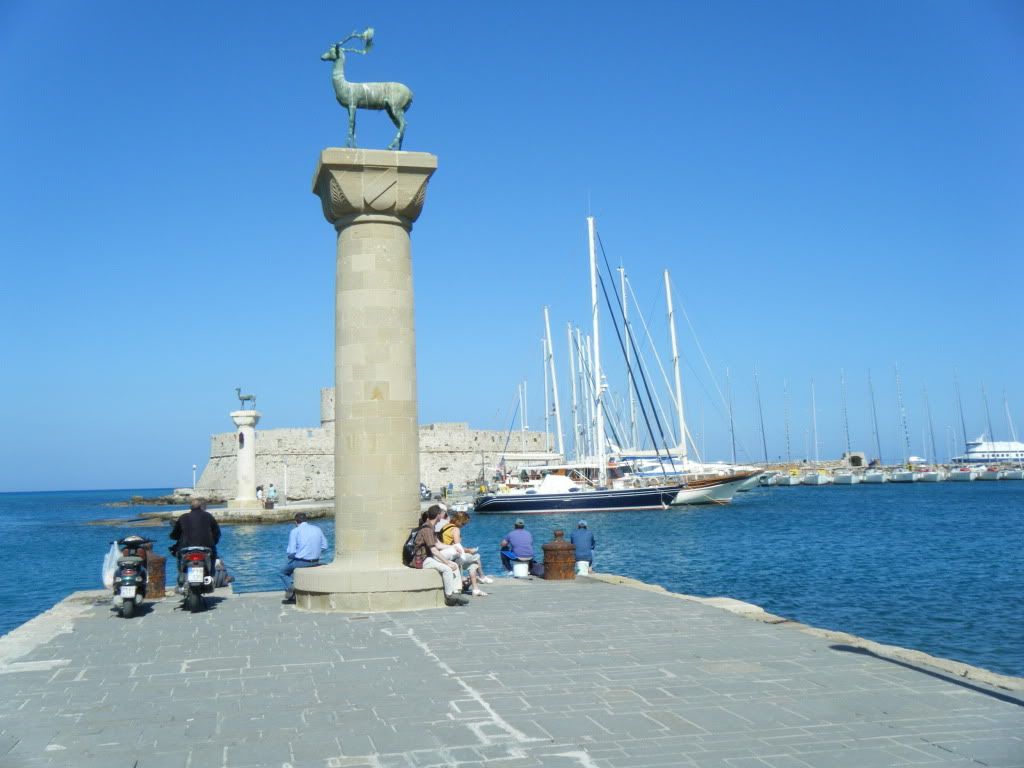 mandraki harbor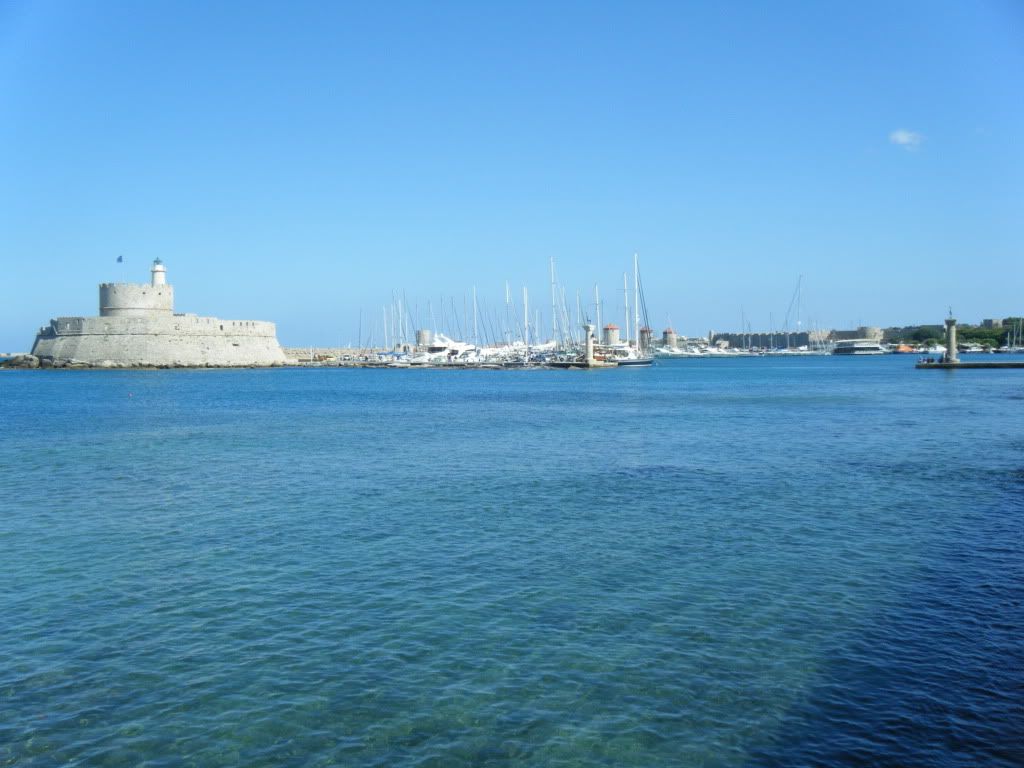 do you believe that this was where the colossus of rhodes once stood?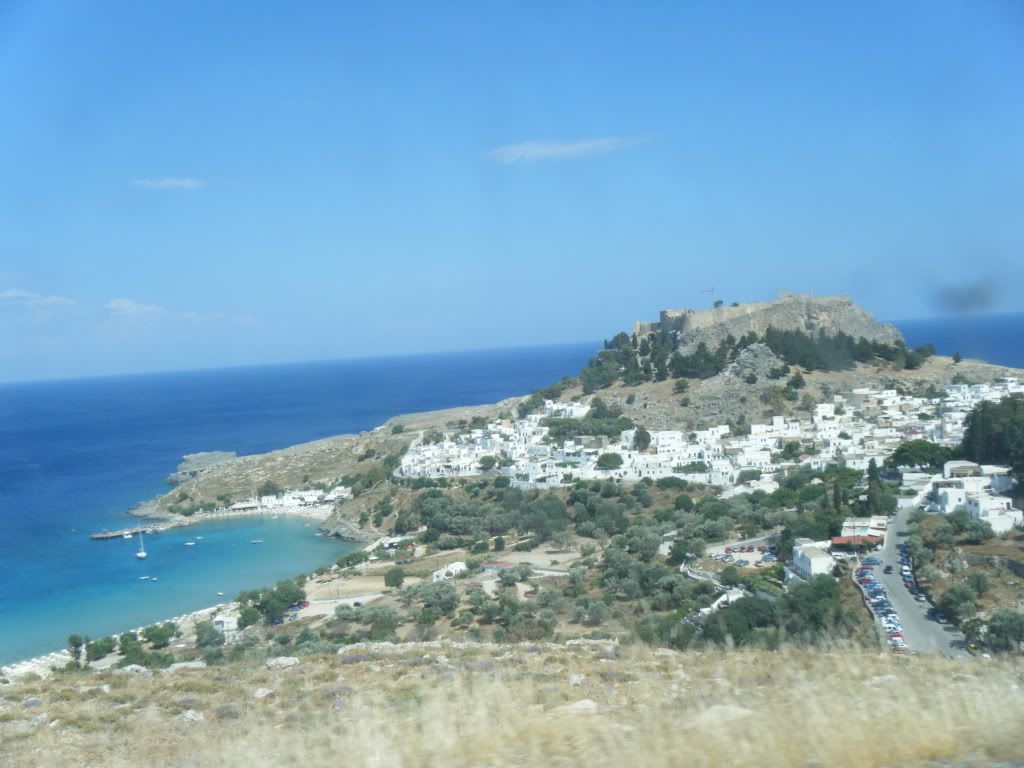 lindos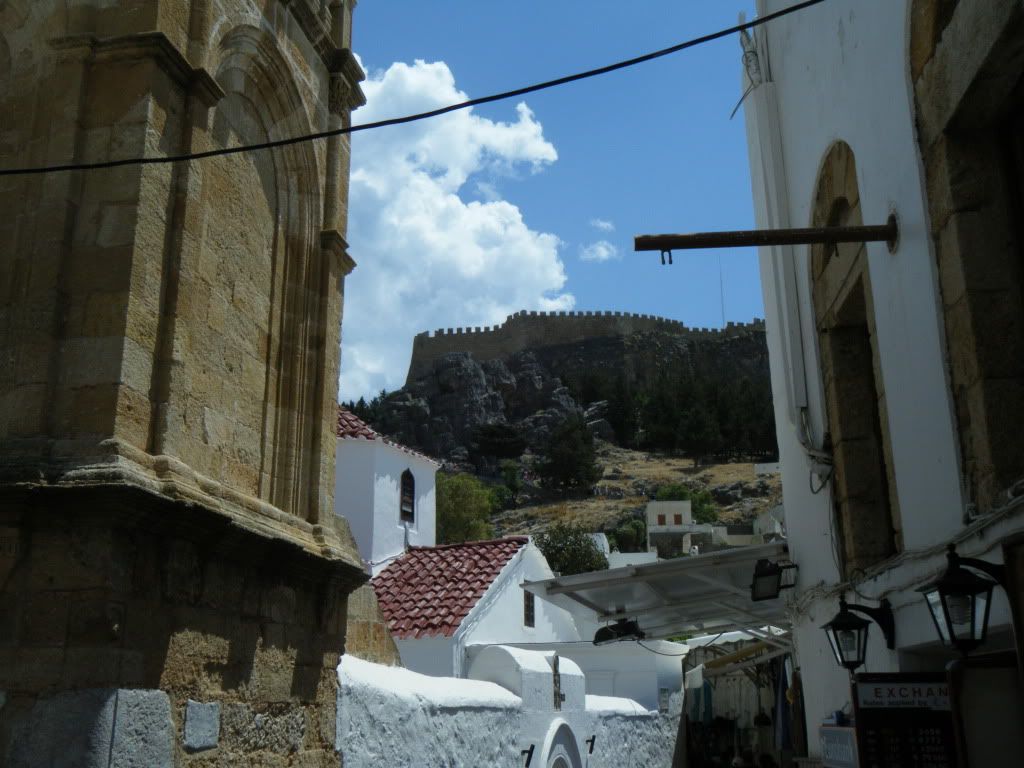 glimpse of the acropolis from lindos town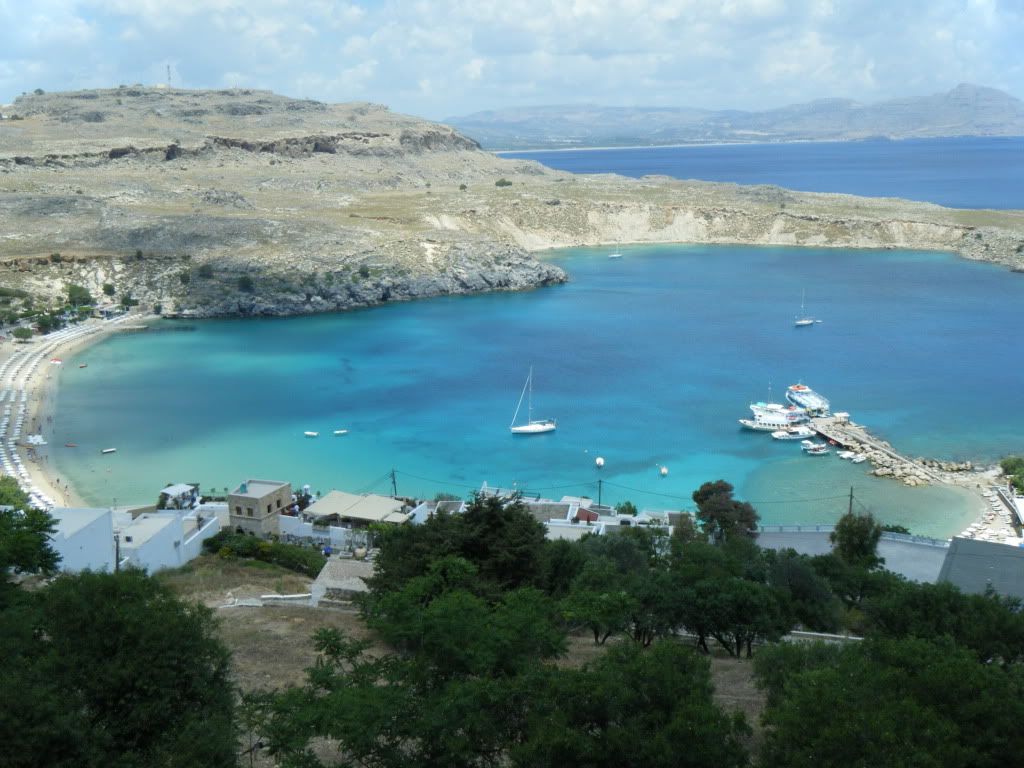 harbor view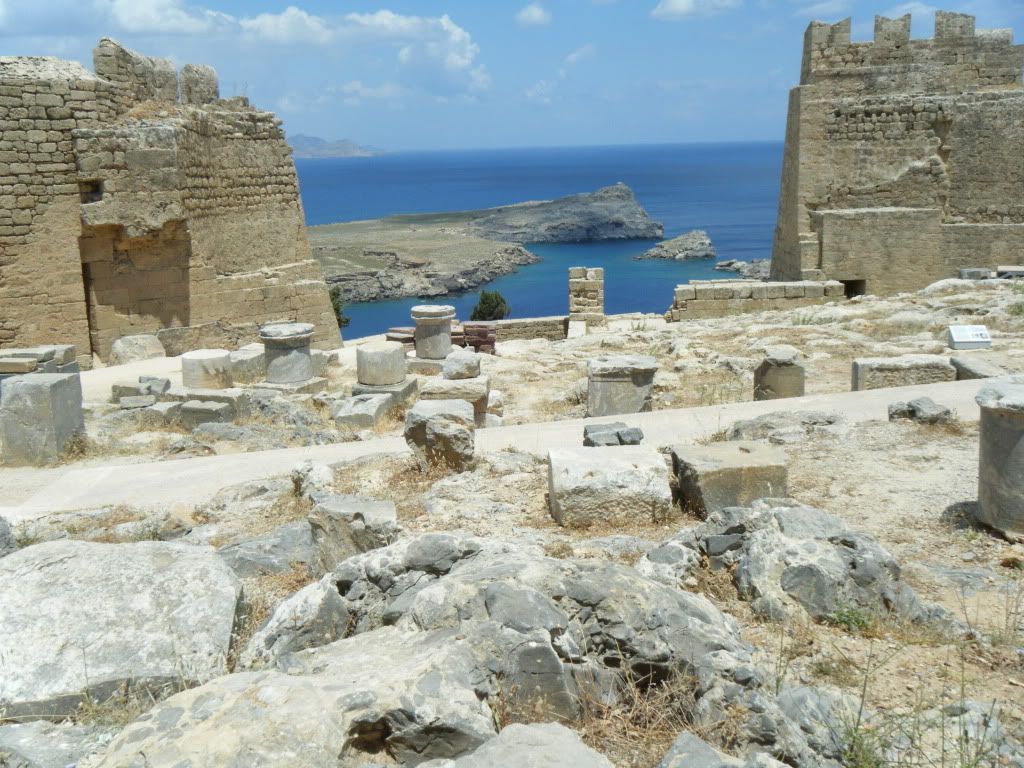 overlooking the sea
clifftop shot
town of lindos