More Andean flamingos flew away as the laughter of a couple of young ladies from my excursion group broke the silence. We were the first group there and as far as I could see, there were not that many (I reckon less than 50) flamingos to begin with and more left after we arrived. The Chaxa is a beautiful muddy lagoon in the Atacama desert where it is possible to spot a variety of Andean bird life. As I strolled back to the visitor center, another group just got in and I kind of felt sorry for them because most of the flamingos were gone by then. We had a light breakfast at the visitor center as our guide explained the ecosystem of the region. After that, we made our way to the highlight of the tour - the Miscanti and Miñiques. On our way, we stopped briefly to see the church of Socaire.
this would have been perfect if my camera came with wide-angle lens
At a dizzying height of more than 4200m above sea level, nestled in the Andes lies another mezmerizing sight looking like an abstract painting. The two shimmering blue lagoons doted over by volcanos are simply gorgeous, and typical Andean scenery. The Miscanti is the bigger and more imposing of the two with visible snow on the volcano. Significantly smaller but just as alluring is the Miñiques. The lagoons are nesting sites for birds so we are not allowed to walk outside the designated area and path. This area is also a good place for spotting vicunas, Andean foxes and other wildlife.My Day 4 (final day in Atacama) tour concluded with a visit to the prehispanic village of Toconao - a sleepy town with a narrow plaza and a small church.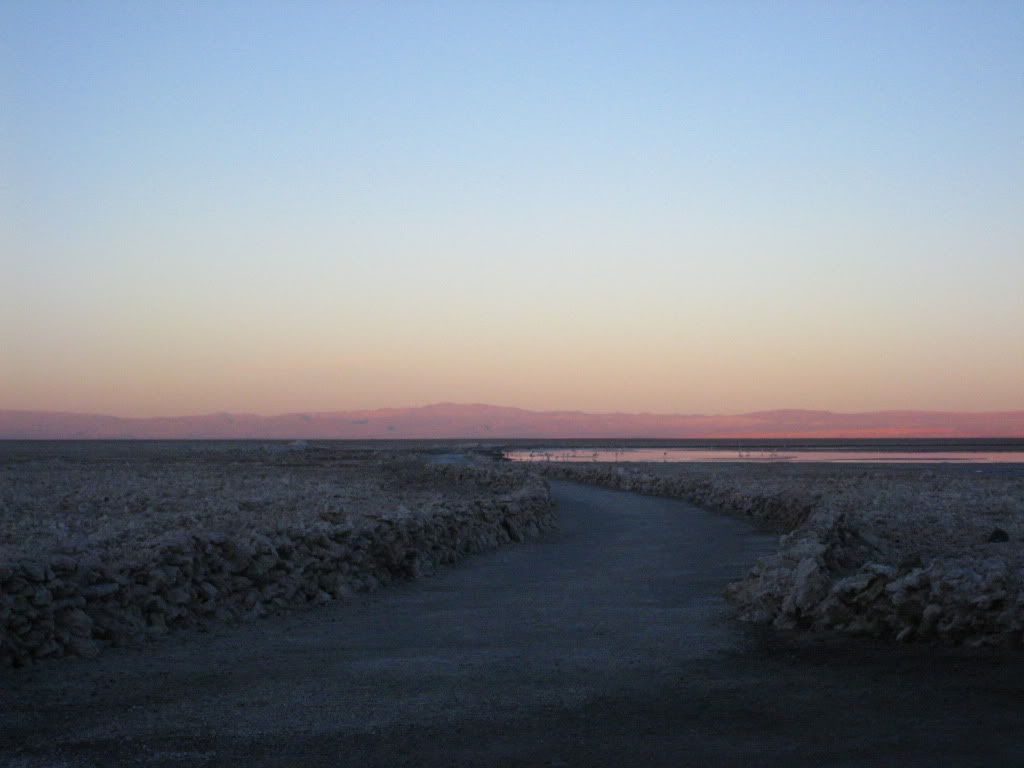 first light at the chaxa
taking off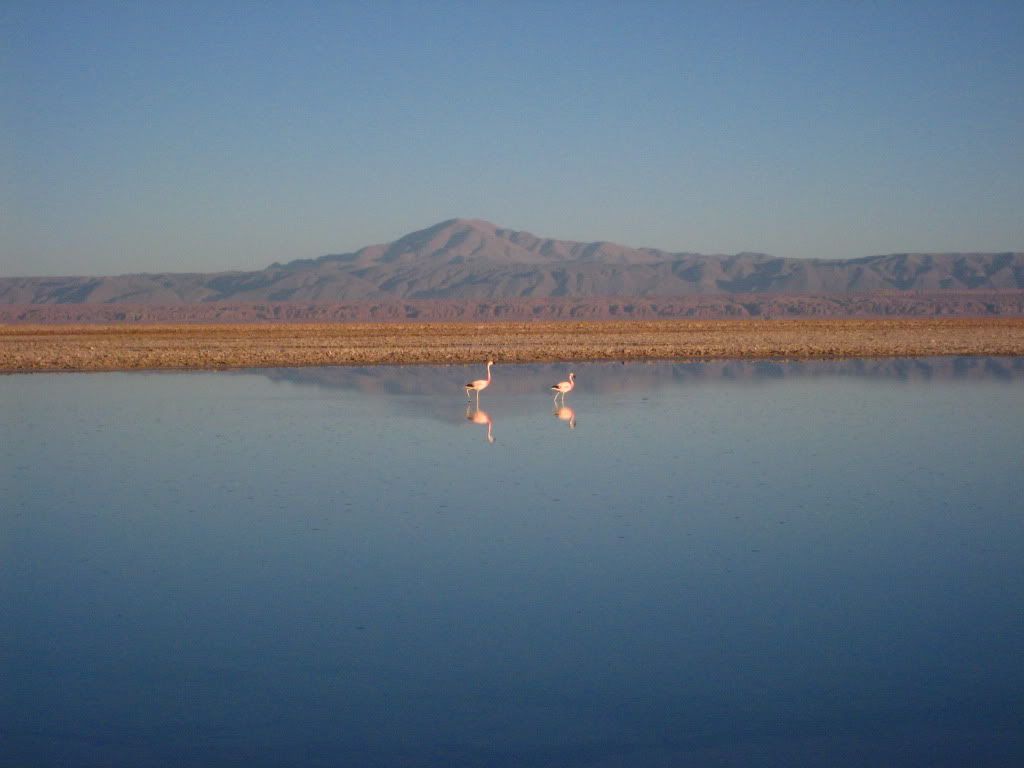 andean flamingos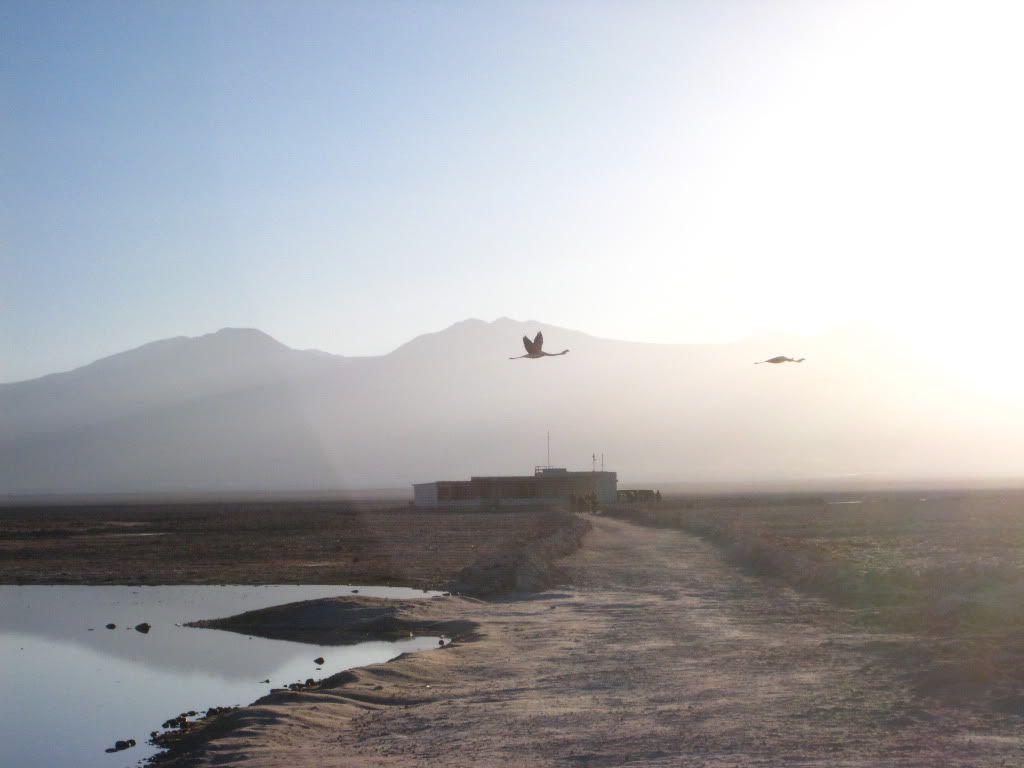 fave shot - 2 flamingos flying off and the visitor center building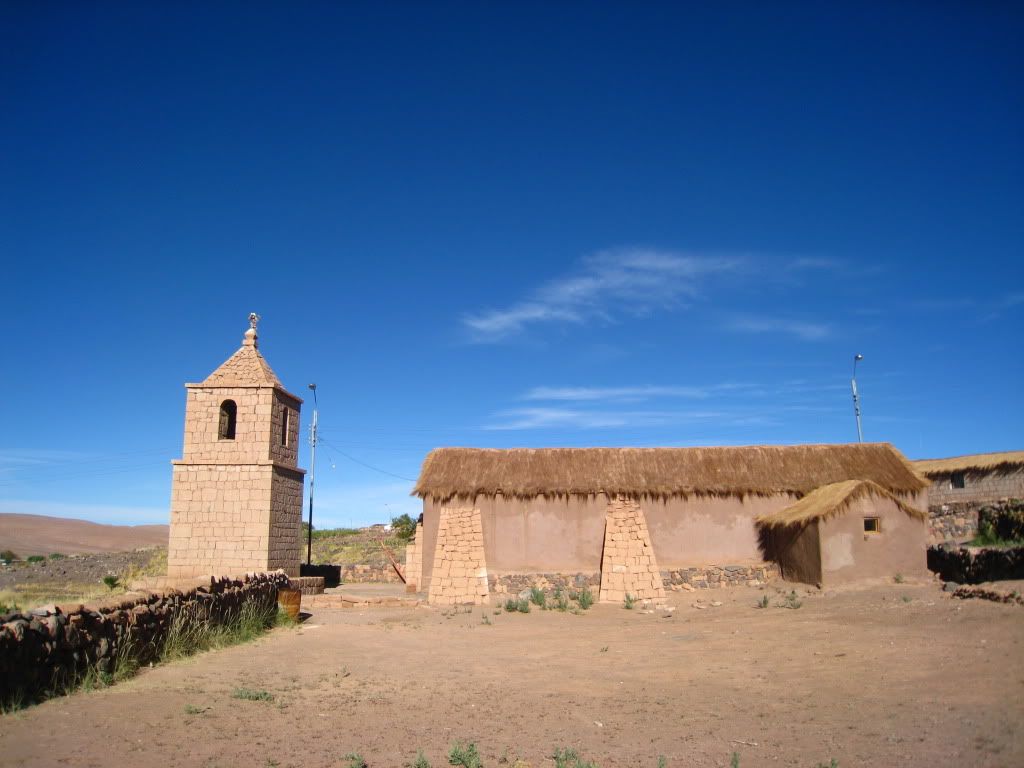 church of socaire
volcan and laguna miscanti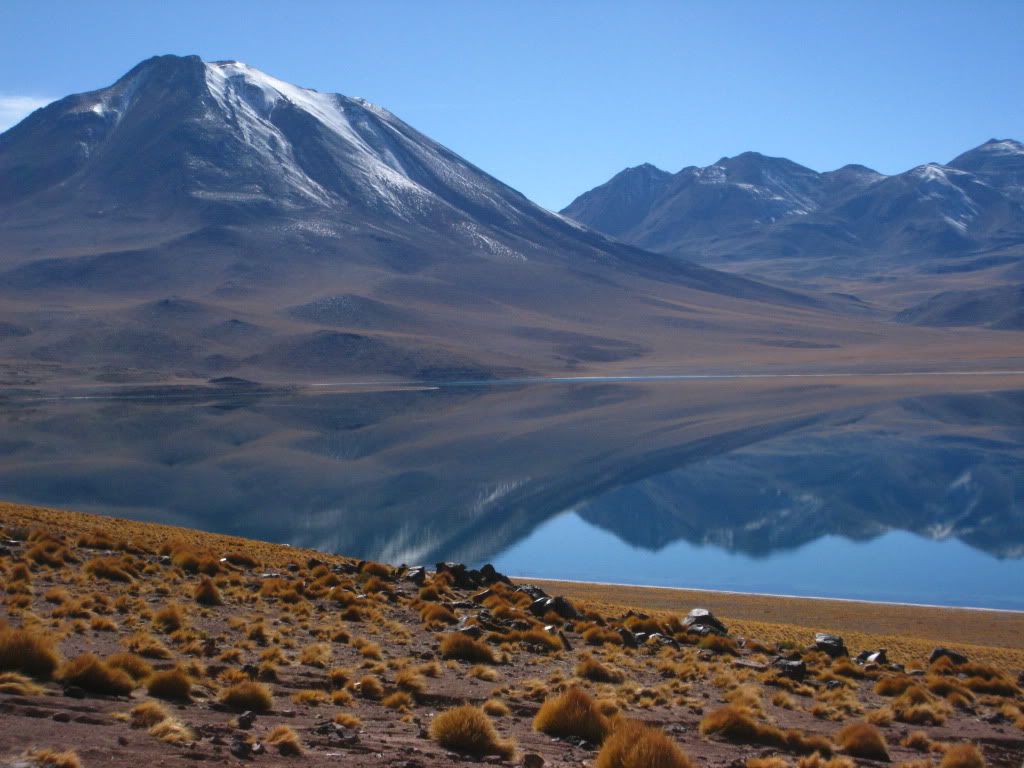 does this look likeabstract art to you?
vicunas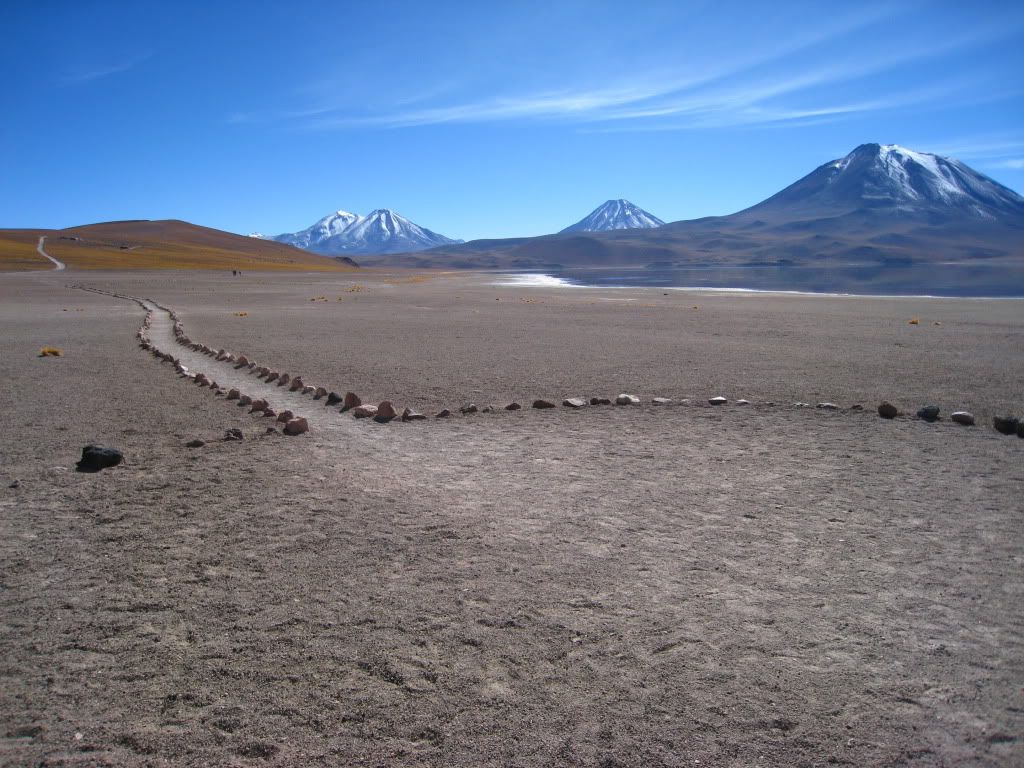 designated trail
laguna miñiques