When traveling, I do not usually linger around the big cities or gateways longer than I need to, preferring to move on quickly. Since I live and work in a high-strung society and city most of my life, my trips are also in some way a retreat for me. So I was pleasantly surprised at how much I have taken to Buenos Aires when I visited South America for the first time. Despite being the capital federal of Argentina and second largest city in S America, it did not give me a big city feel that I tend to shun. I spent more than a week (non-consecutively) there and found the Porteños to be friendly, patient and laid back. BA was my point of entry and I stayed in San Telmo for one night before leaving for Salta early next morning. Although heavily jet-lagged, I nevertheless enjoyed a leisurely afternoon stroll at the famous Sunday flea market of San Telmo. What I find alluring about BA are - interesting as they may be - not the sights like
La Boca
or the Recoleta Cemetery but the different neighborhoods or barrios that do not really have any particular tourist attractions. Palermo is a residential barrio of parks filled with pines, palms, and willows, where families picnic on weekends and couples stroll at sunset.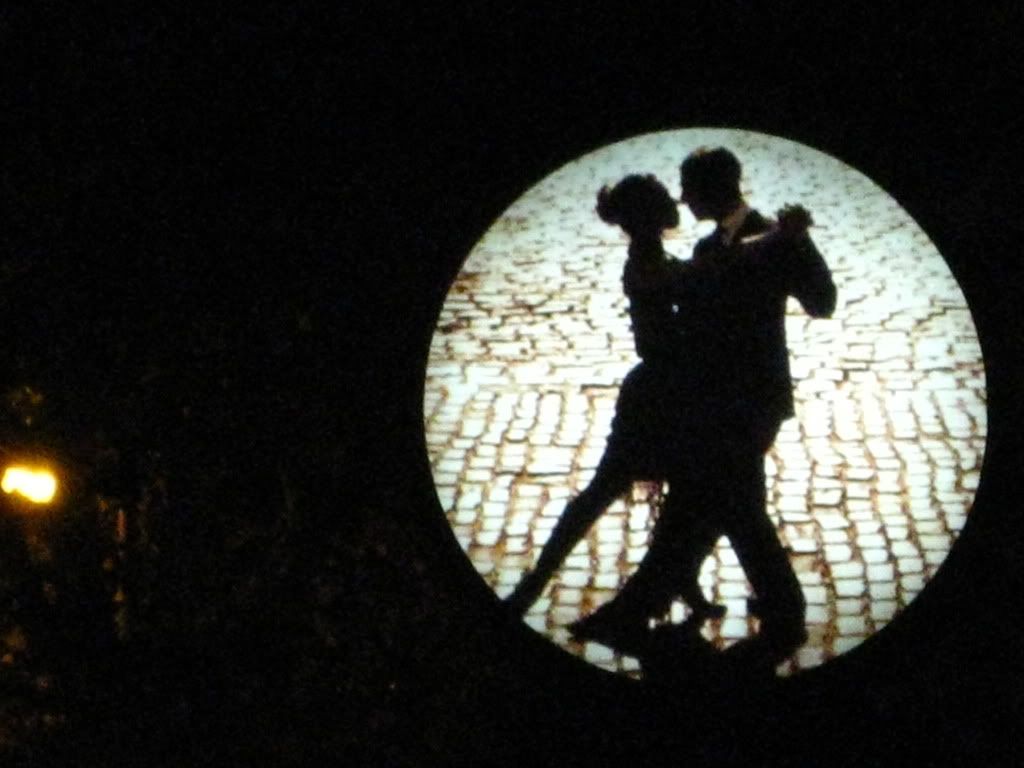 a lighted sign along avenida de mayo
One of its sub-barrios, Palermo Viejo is very popular among visitors for its bohemian vibe and trendy shops, cafes and restaurants. Which brings me to the subject of wine and dine in BA and it is what I like most about this city. In fact, my best meal of the trip was at a restaurant called La Cabrera in Palermo. The sirloin steak or bife de chorizo there was the best that I have ever had. It was Argentine beef grilled to perfection and served with various side dishes and sauces and the Malbec recommended by the helpful waiter was great with it. Best of all, unlike back home or most western industrialized countries, dining in style in BA is extremely good value. BA is not just great for the fine dining, I stumbled upon one those no-frills diners right next to the Retiro subte or subway station that served good parilla, wine and other local food. Another good find was a Peruvian restaurant Chan Chan in the Microcentro. The ceviche there was very popular and rightly so too. But the thing I found most irresistible was the chocolate blanco latte (white chocolate latte) at the Havanna cafe - divine... I was also lucky enough to be there during the Anniversary of the 1810 May Revolution and Paraguayan Bi-Centennial Independence. On both occasions, streets in the Microcentro were closed to traffic for a carnival filled with street performers and vendors. Hasta luego Buenos Aires.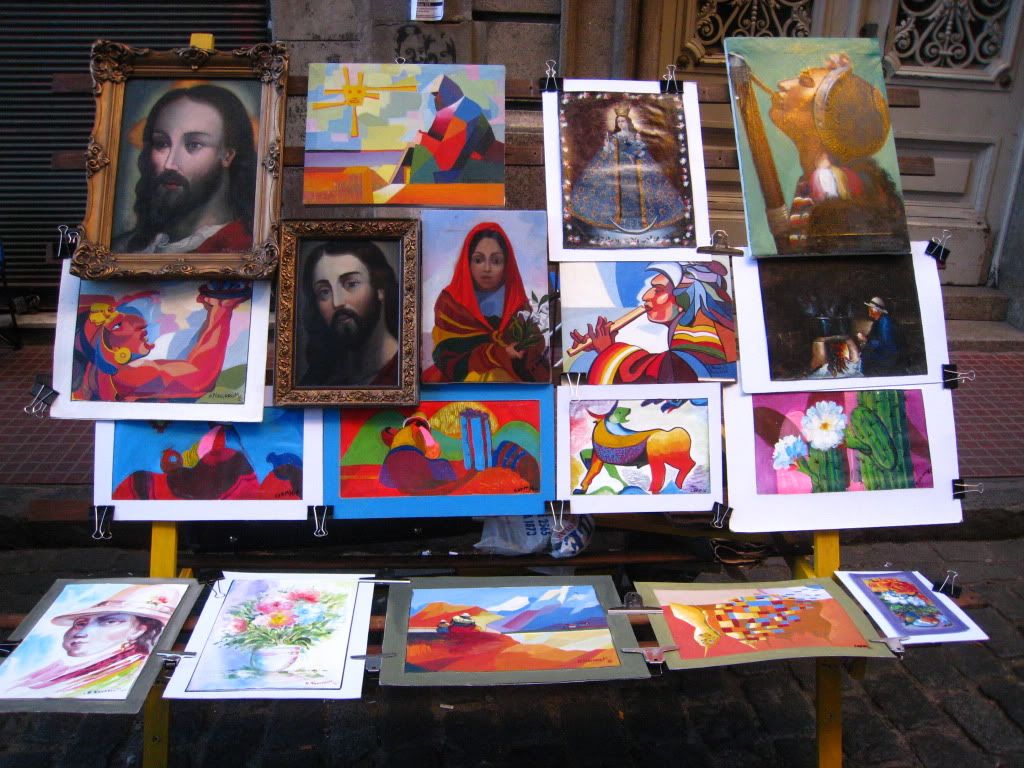 paintings for sale in san telmo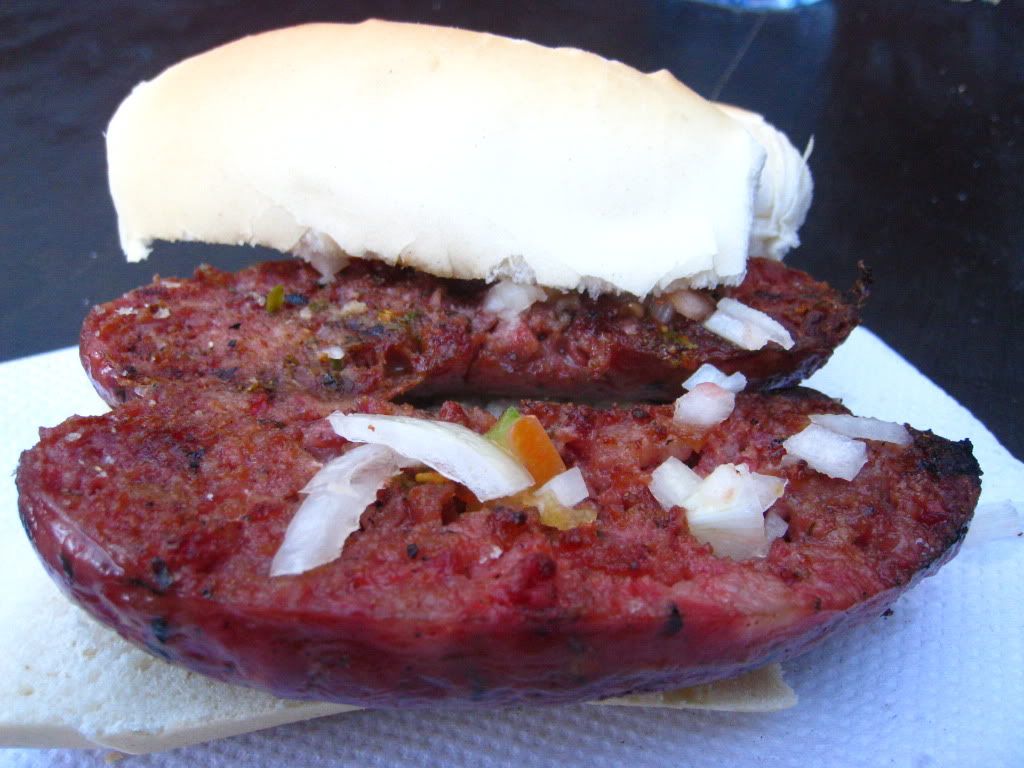 1st meal of the trip - a choripan bought along the flea market
city museum in san telmo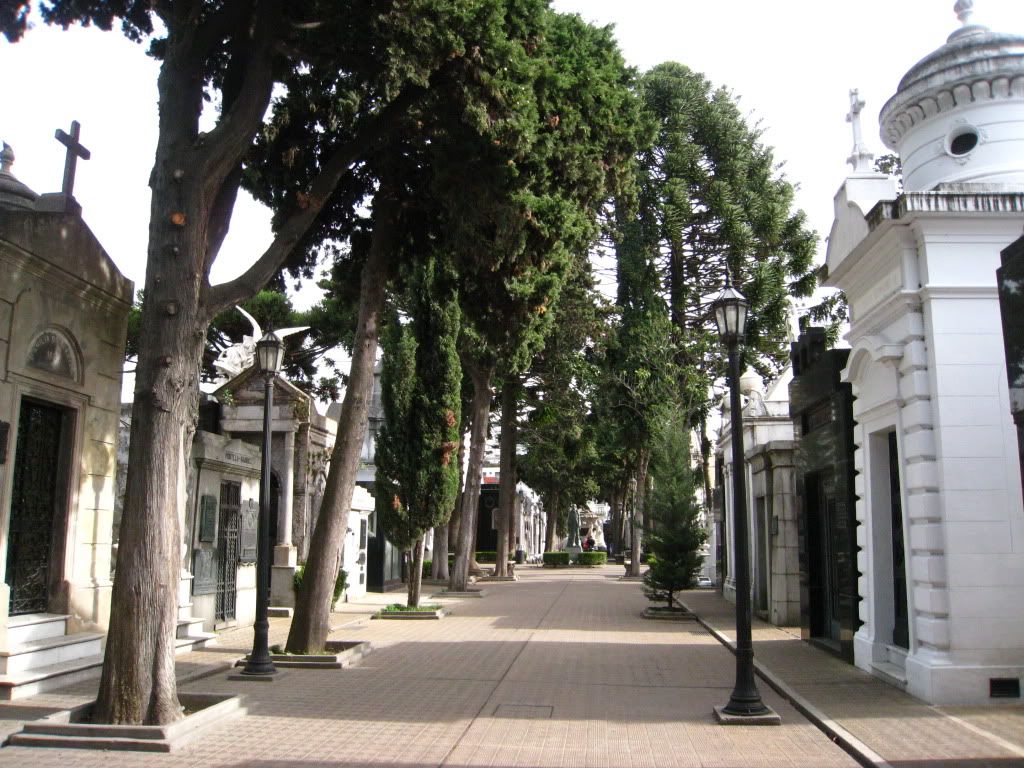 recoleta cemetery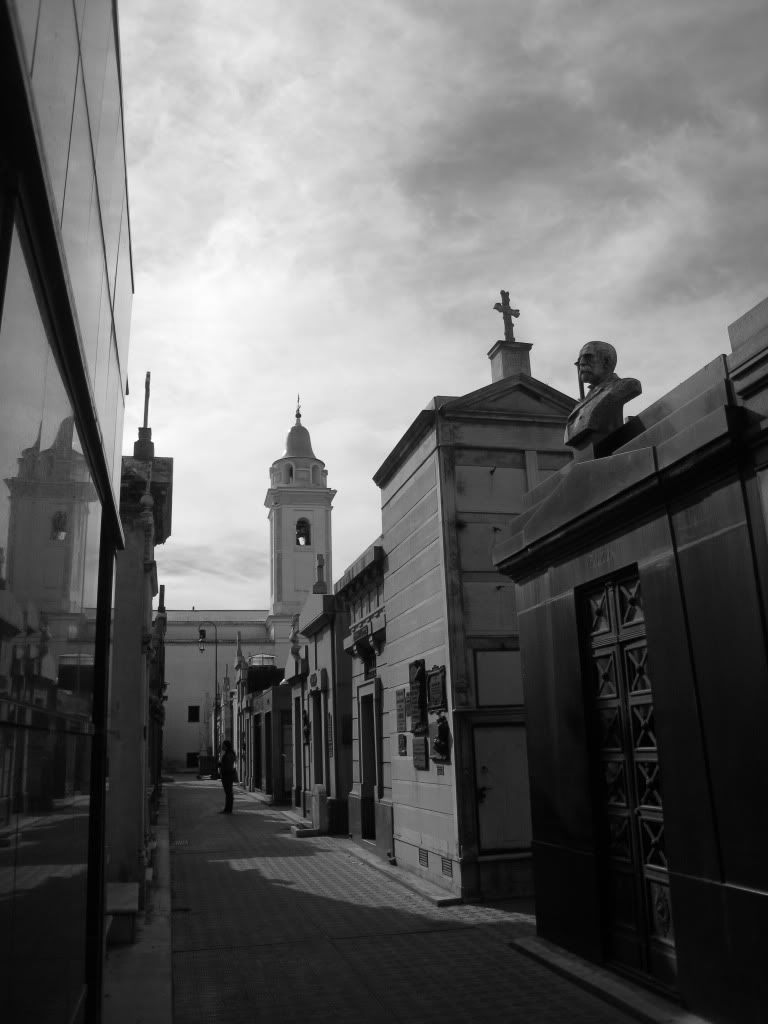 recoleta cemetery looks great in black & white
avenida de mayo
may revolution day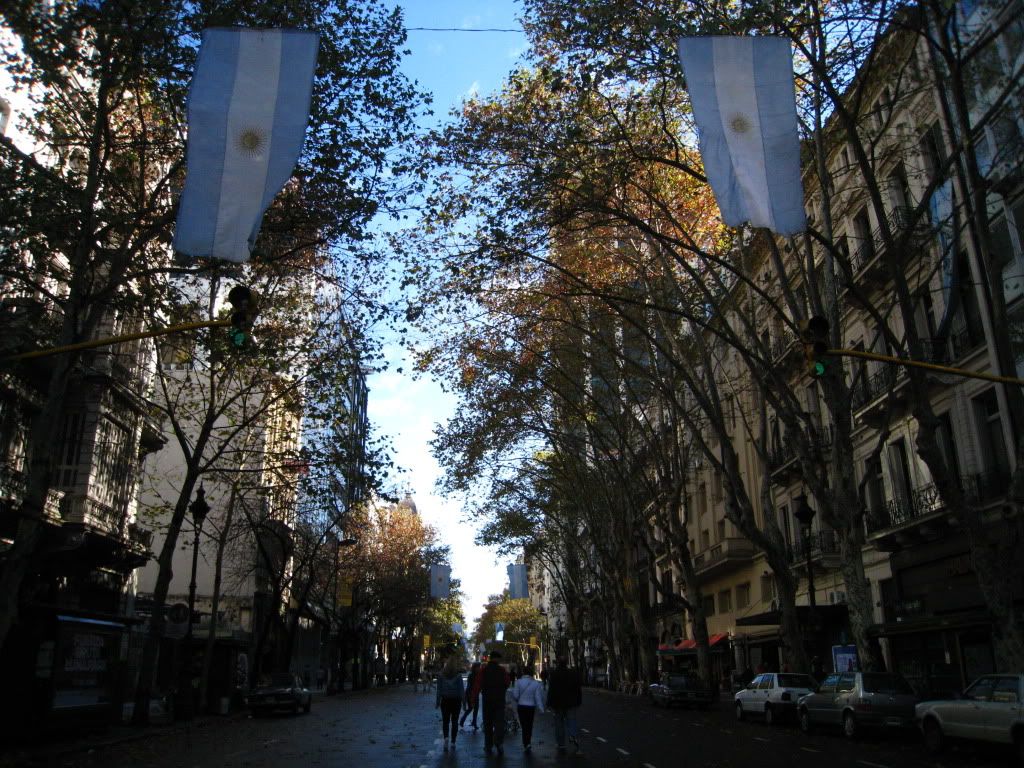 street in microcentro closed to traffic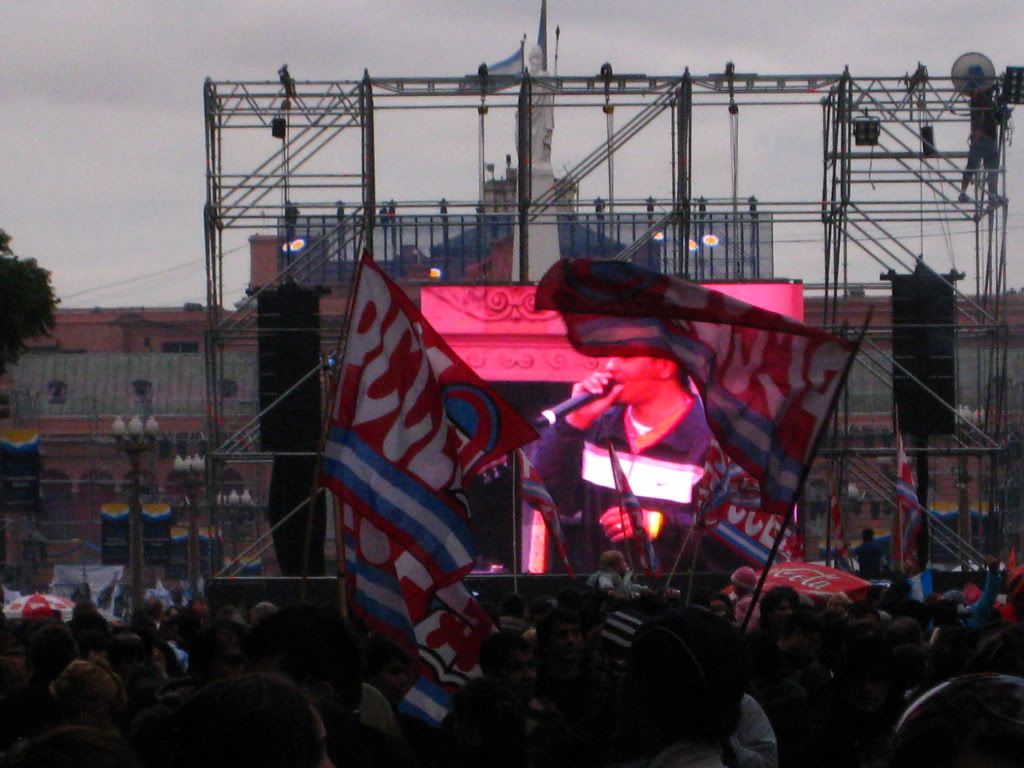 concert in plaza de mayo
parilla in microcentro
an eatery beside retiro train station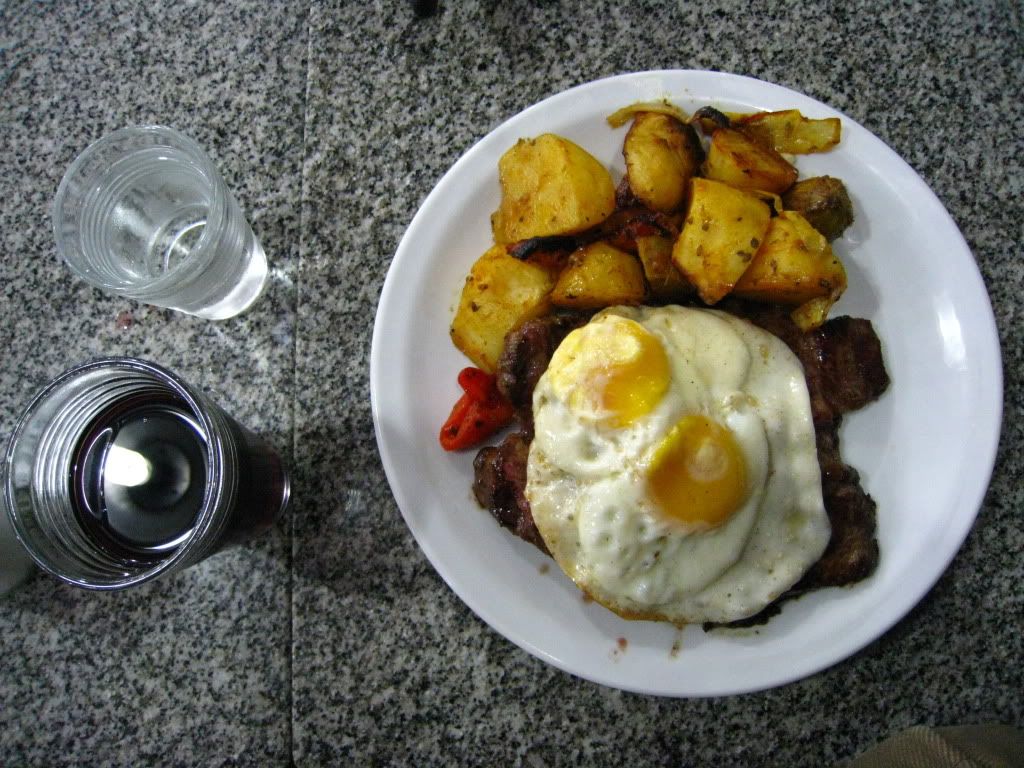 hearty meal with wine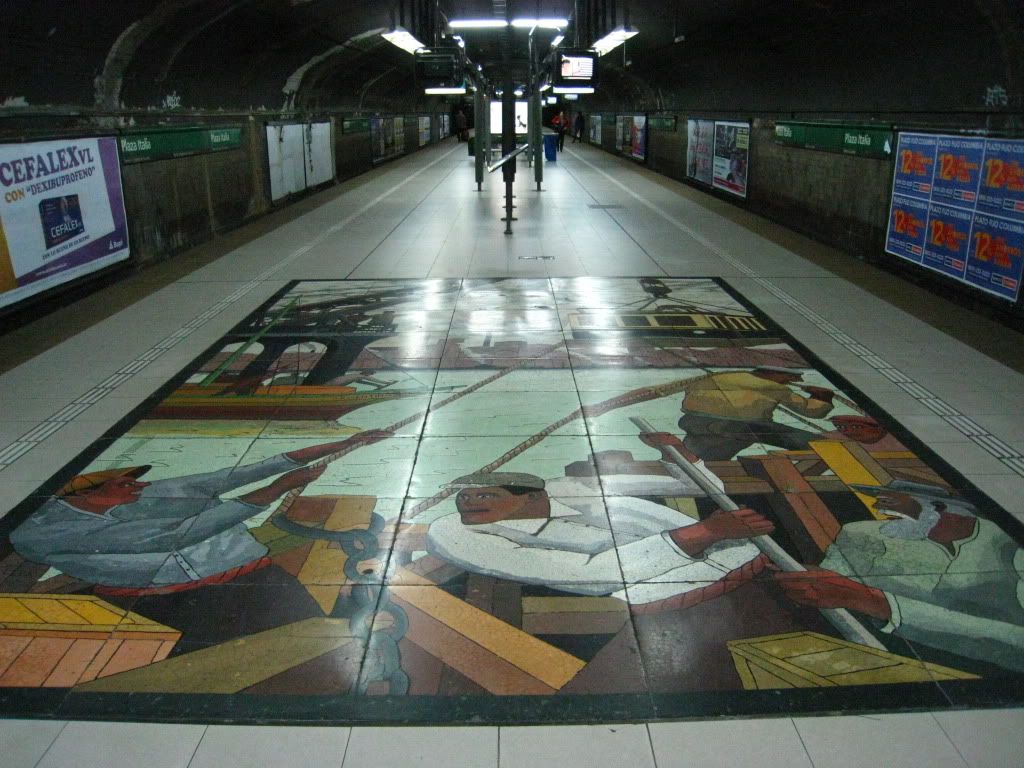 inside of a subte or subway station
simply irresistible - chocolate blanco latte
palermo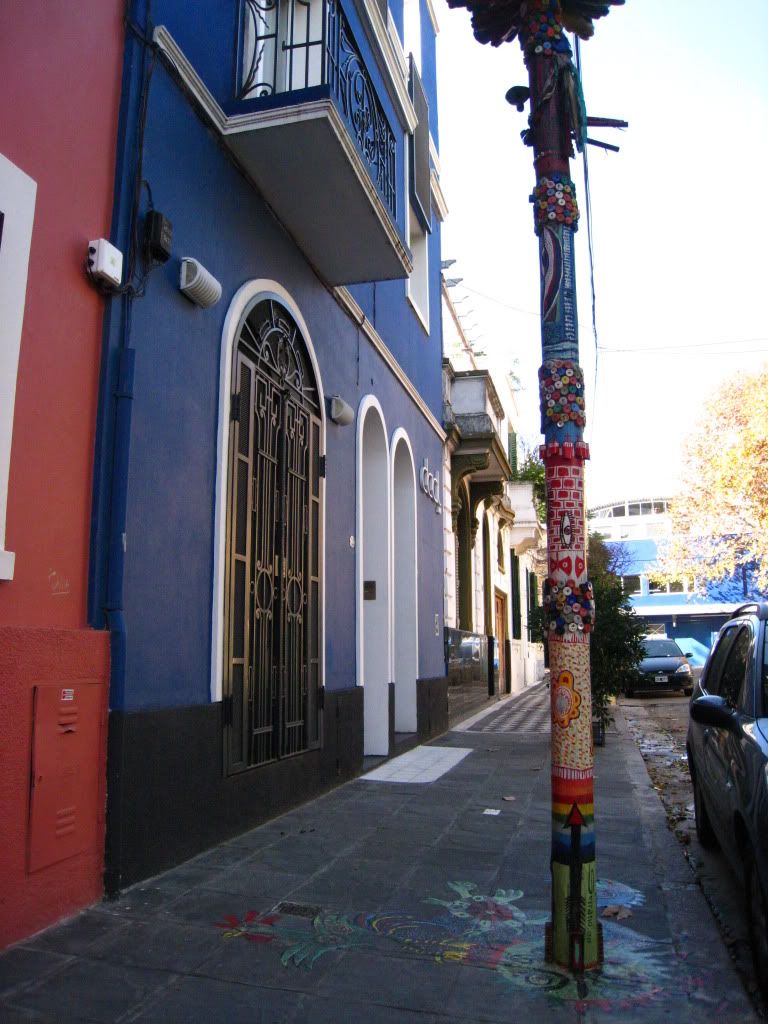 bohemian style lamp post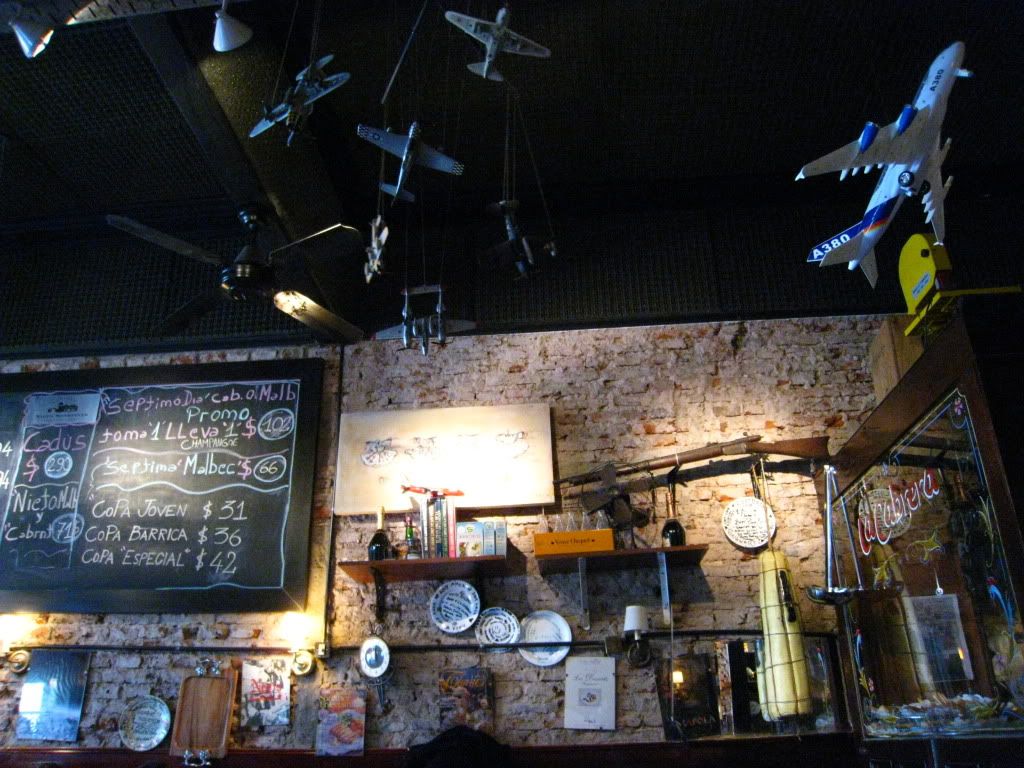 la cabrera restaurant
outside a building in palermo
street tango in avenida florida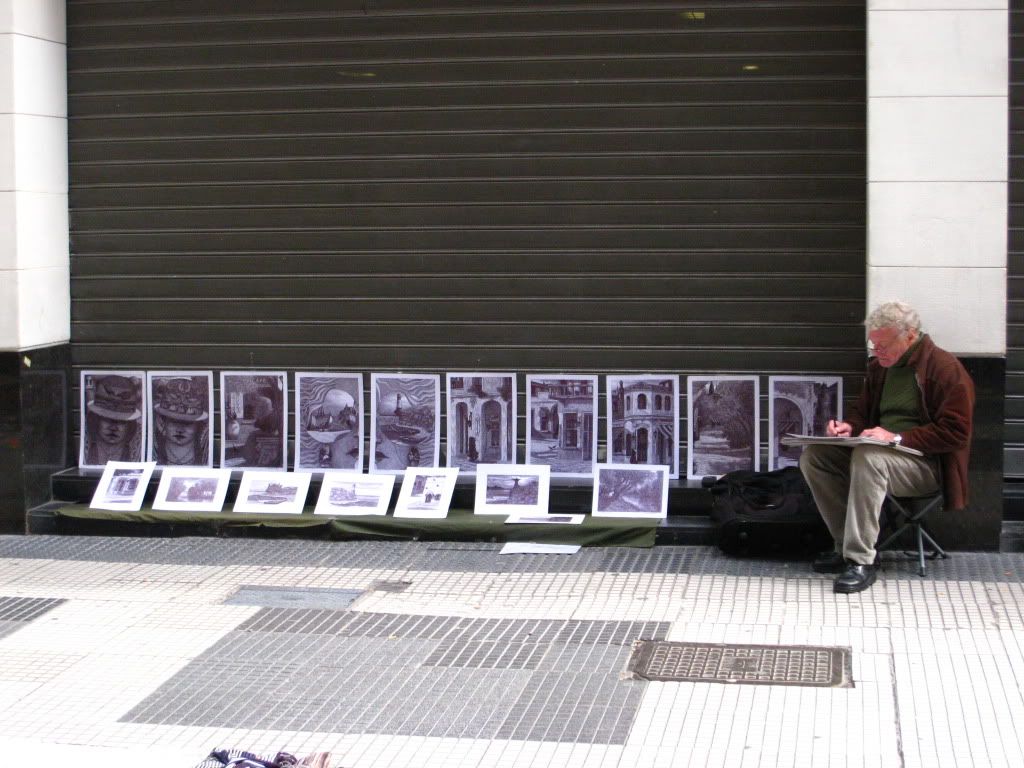 av florida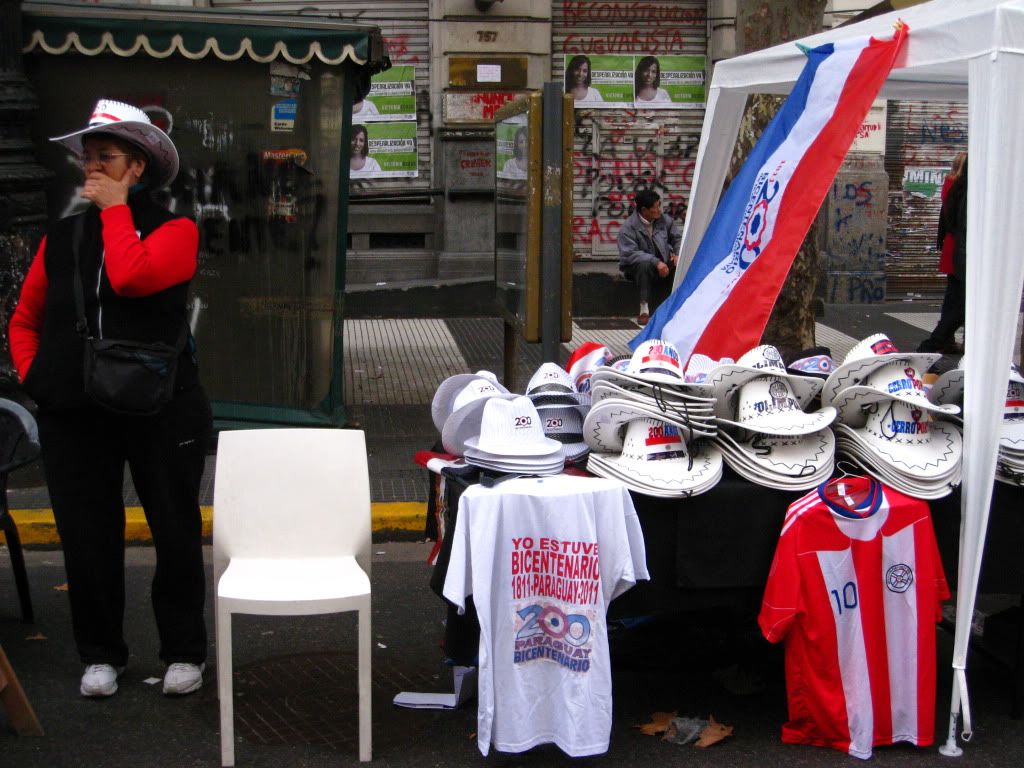 paraguayan day at microcentro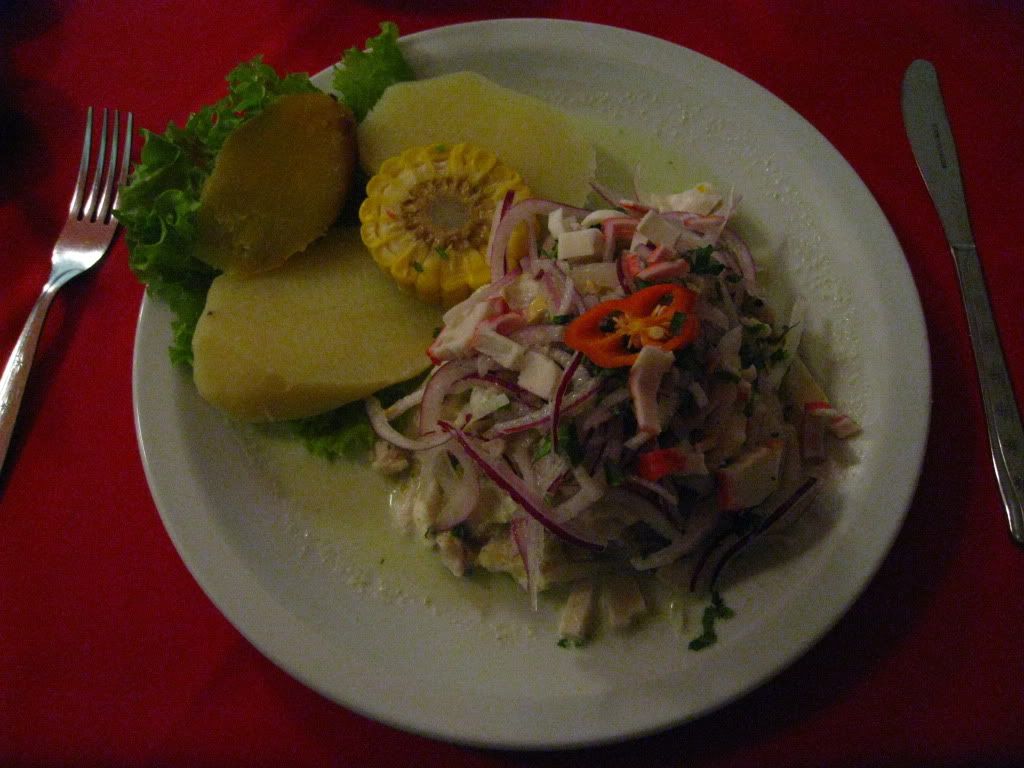 ceviche peruvian style
old and new buildings in microcentro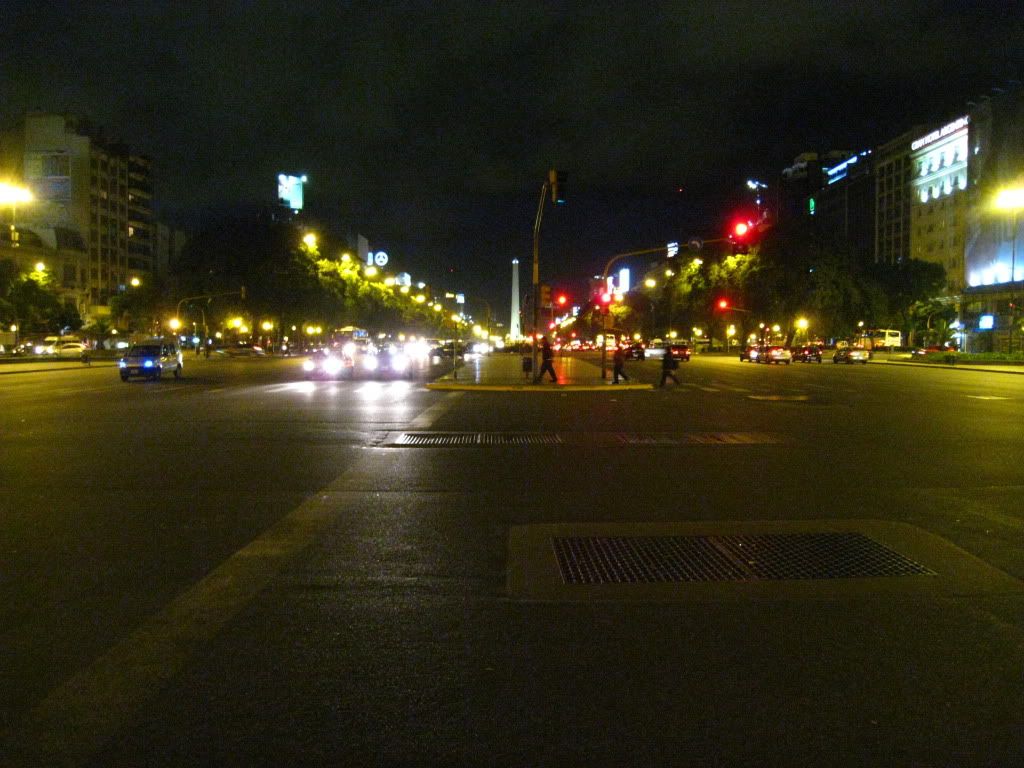 avenida julio de 9 by night