The full day game drive started at eight after breakfast in camp. Here in Mdonya Old River Camp, they were super flexible with the activities - all I had to do was to let the guide know my preferred activity the day before and he would make it happen. It is a small, simple tented camp situated among beautiful woodland in a relatively remote sector of the Ruaha NP. The comfortable tents have external shower and toilet facilities enclosed by canvas open to the sky. This sister camp of Lake Manze feels more remote, relax and laidback while the service and food quality are just as good. The game drive was not particularly productive although there was a rather intense moment when a young male elephant stopped to sniff around our 4X4 and guide as a herd was crossing the track. For too long, we did not see anything noteworthy til we spotted two male lions of the baobab pride asleep under the bush next to the dirt road around the Kimilamatonga Hill area. At the Ruaha River, the giraffes were visibly nervous, looking back as they walked and the reason behind that was lions. We did not try to get closer as there was an ongoing wildlife filming. For lunch, we stopped by a nice spot along the Ruaha River and went in search of leopards and cheetahs after that. At times, it can be a real struggle to stay awake on these full day game drives especially on a hot afternoon after lunch such as this. At the 'Little Serengeti', we saw Grant Gazelles - a favorite prey of the cheetahs - but no sign of the predators. We searched countless treetops - a favorite resting place for leopards - but it was not to be. All in all, it was a day of mixed fortune for game viewing.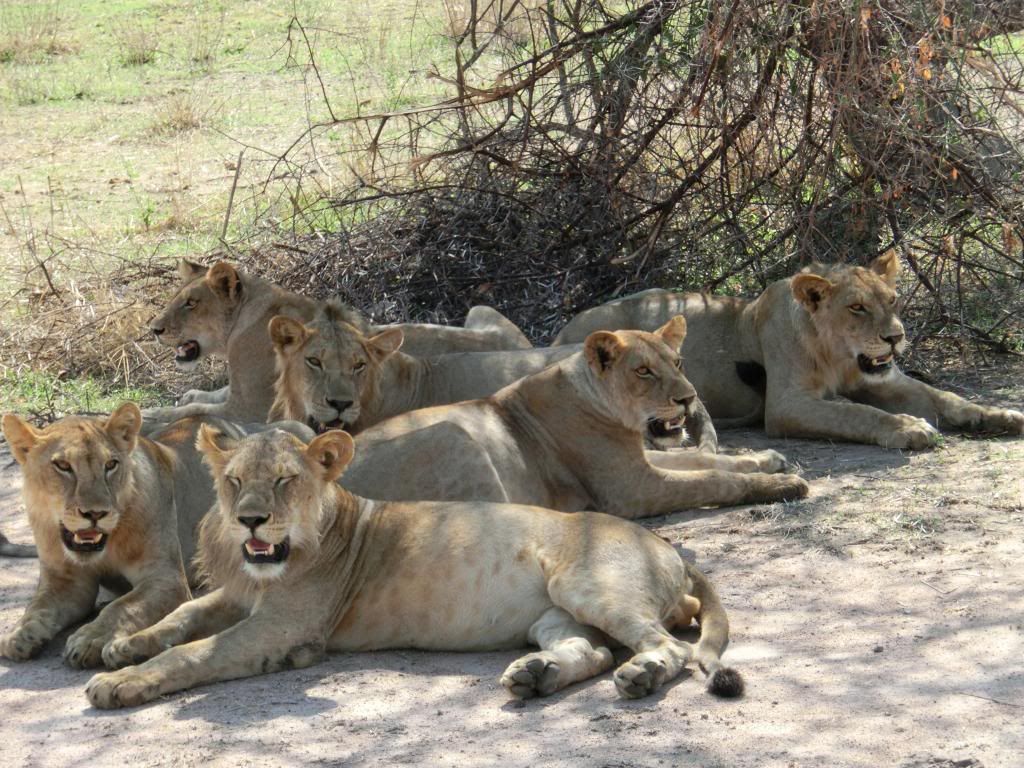 mdonya pride sub-adults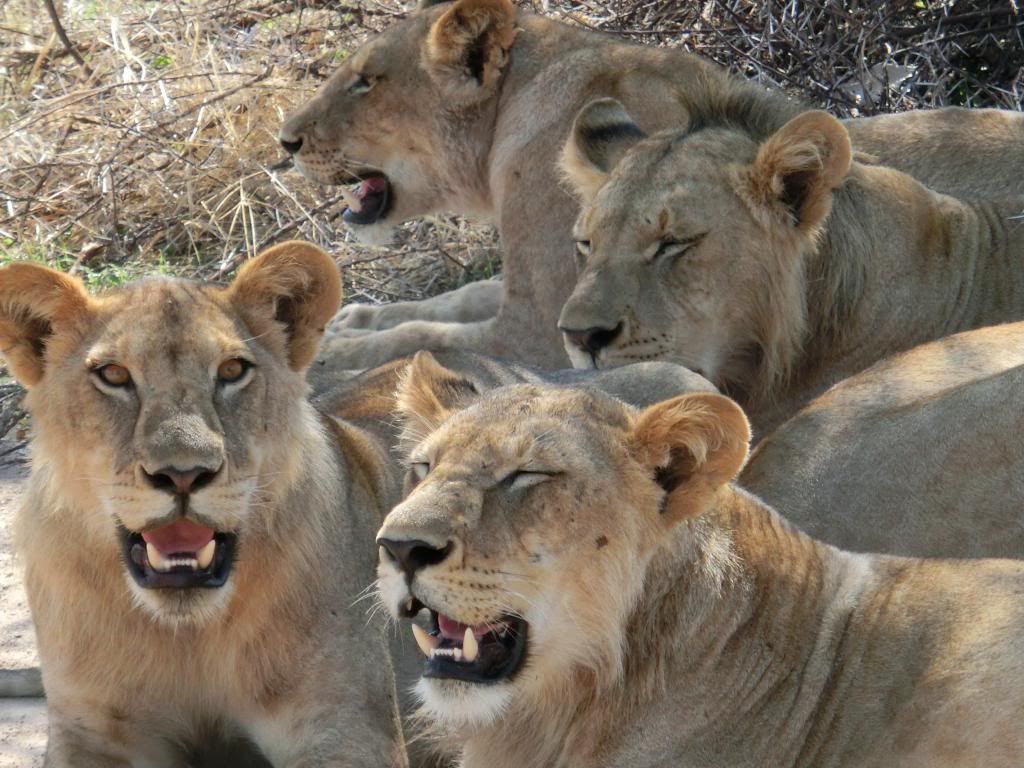 Day 8 was another full day game drive. The morning drive was rather uneventful but there were some sightings of ostriches, my first on the entire trip. Since it was such an unproductive morning, we decided to take an extended lunch at the Mwagusi river bed (same place as day 5 arrival), amusing myself with numerous attempts to get a good shot at a giraffe drinking on the river bed. The animal was particularly paranoid and would stop and look up at the slightest noise or movement around it so that was not the easiest thing to do. After lunch, we drove to the Kimilamatonga Hill again and had better luck there the day before. For the rest of the game drive, the most exciting thing was when a few elephants gathered around the 4X4 when we stopped to let the herd crossed. I was off to Zanzibar next morning and we ran into the Mdonya pride again on a game drive to the airstrip. Most if not all were sub-adults and - judging by their bulging stomachs - had just eaten their fill. Half a dozen could be seen cooling off beside a bush while others were having an after meal drink in a water hole. Emerging from the bush, two more joined in and then more  followed shortly and soon we were in company of twenty something lions. Some gathered around the side near the rear of our 4X4 (directly below where I was sitting) using it for shade. One of them gazed up at me with those guileless sandy eyes from within two meters. Moments like this will forever etched in my memory...