Not long after we had left camp for a full day game drive, we saw a pride of lions - 2 adult females and 3 big cubs all resting under trees. We were game driving to Beho Beho hot springs on my third day in
Selous
. We passed a uniquely picturesque lake filled with birdlife and in the lake stood trees - dead trees. The trees died when the area became flooded but what I found intriguing was that they did not just rot away but remained standing. Just like if the
Dead Vlei
became flooded again. On we went and another pride of lions and this time 2 males and a female. Unlike in Etosha and Kruger, off-road driving is allowed here so we were able to get really close to the lions although other more skittish animals will simply run away. It seemed like the heat was getting to the lions especially the big males as they panted heavily even when inactive. The manes on the males were also noticeably thinner and that might have something to do with the climate as well. The guide located a kill (wildebeest) hidden in the bush not far away from the lions. As we drove toward Beho Beho, the concentration of game quickly dried up and for a while, even the impalas went missing. Then we arrived at Lake Tagalala, a bird paradise with Marabou Storks, White Pelicans, Pied Kingfisher and others. Along the shore, crocodiles were rushing into the lake to join the hippos as our jeep approached them. We stopped for a picnic lunch in this wild setting - just us with no other vehicle in sight by the lake. What a moment in safari... After lunch, we left Lake Tagalala and drove to the hot spring at the foot of Beho Beho. Apparently I had chosen to visit the hot spring on the hottest day in recent times but I would not leave without taking a dip. It felt lukewarm but the water from the small falls was a bit warmer. My guide and driver joined me in the hot spring for an enjoyable but quick dip. This area in Selous is really isolated and in fact we had not met another vehicle since we left the lions sighting in the morning. On the way back to camp, I was lucky enough to witness the most amazing spectacle of large flocks of Red-Billed Quelea while passing an open area. They formed dark fast moving clouds and dodging and weaving around trees, appeared upwards off the ground as if from nowhere.
nature marvel - flock of red-billed quelea
'Let's go that way,' our guide pointed to the direction of the hyenas. I thought that was an absurd thing to do in a game walk. We had earlier seen several hyenas about 300 meters away and they disappeared behind the bush. Game walks can be really interesting and this morning, I picked up on the characteristic of various animals (giraffe, elephant and hyena) dung, footprints (hippo) and smaller animals and insects (buffalo weaver and lion ant). And thankfully we did not run into those hyenas again for the rest of the walk. The early morning game walk ended quite early so the camp manager had arranged for me to do a short game drive after breakfast. Here in Lake Manze Camp, they are really accommodating and flexible about the activities and the quality of food, service and accommodation have far exceeded my expectations. Because it was not the peak season, I was given exclusive use of the vehicle for two days. The late morning game drive however was a shared drive but it was nice to have others around too. First notable encounter was 2 hyenas sleeping under some fallen trees. All of a sudden, one of them ran out and we followed it and saw it chewing on an impala leg behind a tree before running away. I kind of prefer watching hyenas from the safety of a vehicle. We drove around some more without seeing much until we found vultures feeding on an impala carcass. The carcass looked fresh and it probably died of natural causes. Back at the camp, I was game watching from my tent porch after lunch when I noticed dark clouds ominously appearing. It was supposed to be the beginning of the wet season but the for the past two days, the weather had been great. But now a storm was brewing as I eagerly awaited for the final game viewing activity in Selous. I was saving the sunset motorboat safari not only because it was the most popular activity but also the National Parks that I was going to after that did not have boat/river activity. On the way to the nearby starting point, it began to pour and it was absolutely torrential. I was quickly drenched at the back of the open sided safari vehicle. When we got there, I thought the boatman was going to call it off but he waved me over instead. I was putting on the raincoat handed to me in the boat when we were devastated by a strongest gust of wind imaginable, smashing tree branches, pebbles, sand and other debris at us and only the rope tied to a tree kept us by the river bank. End of my motorboat safari.
lioness and cubs
big cubs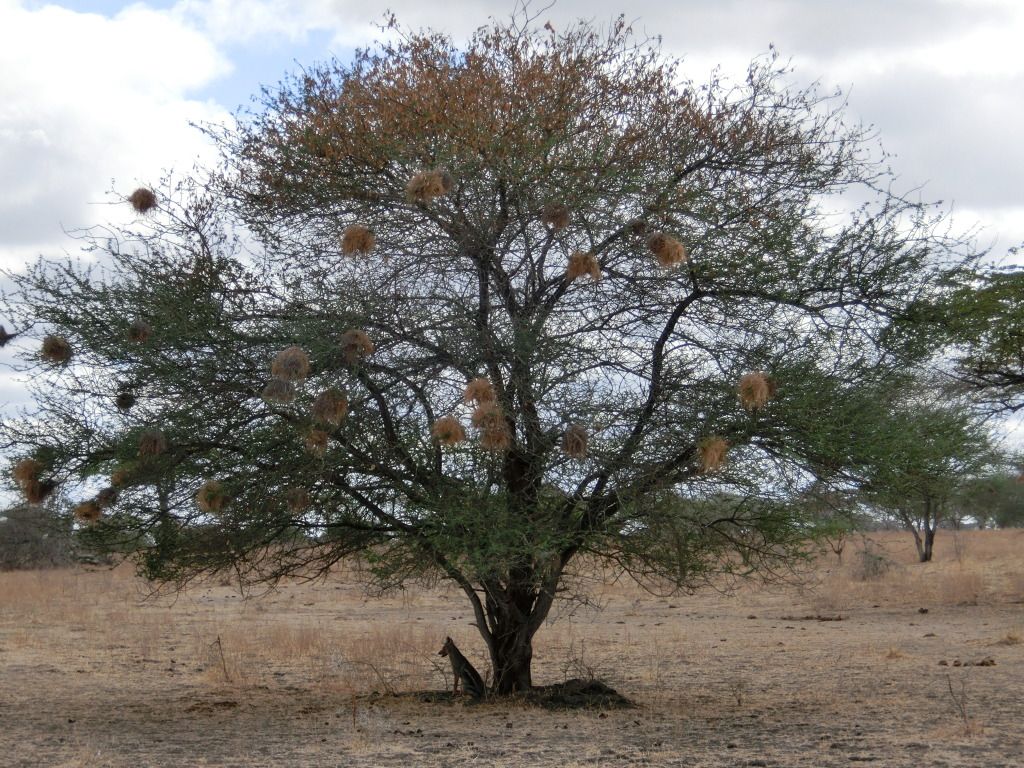 black-backed jackel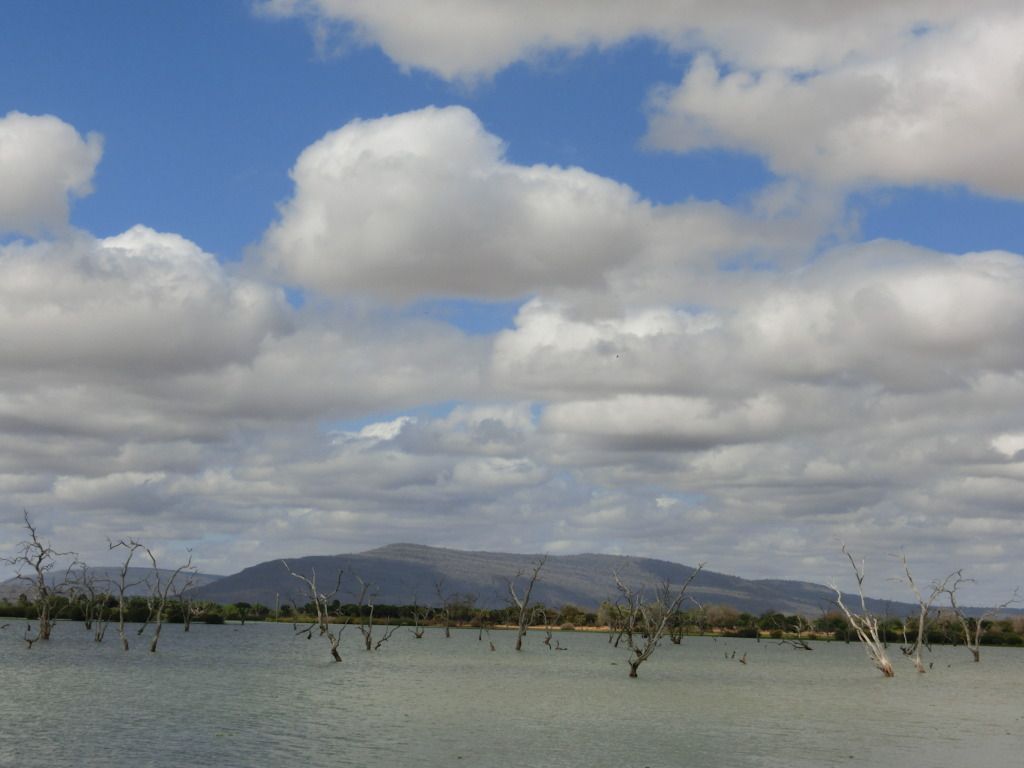 dead trees in lake and beho beho
another pride of lions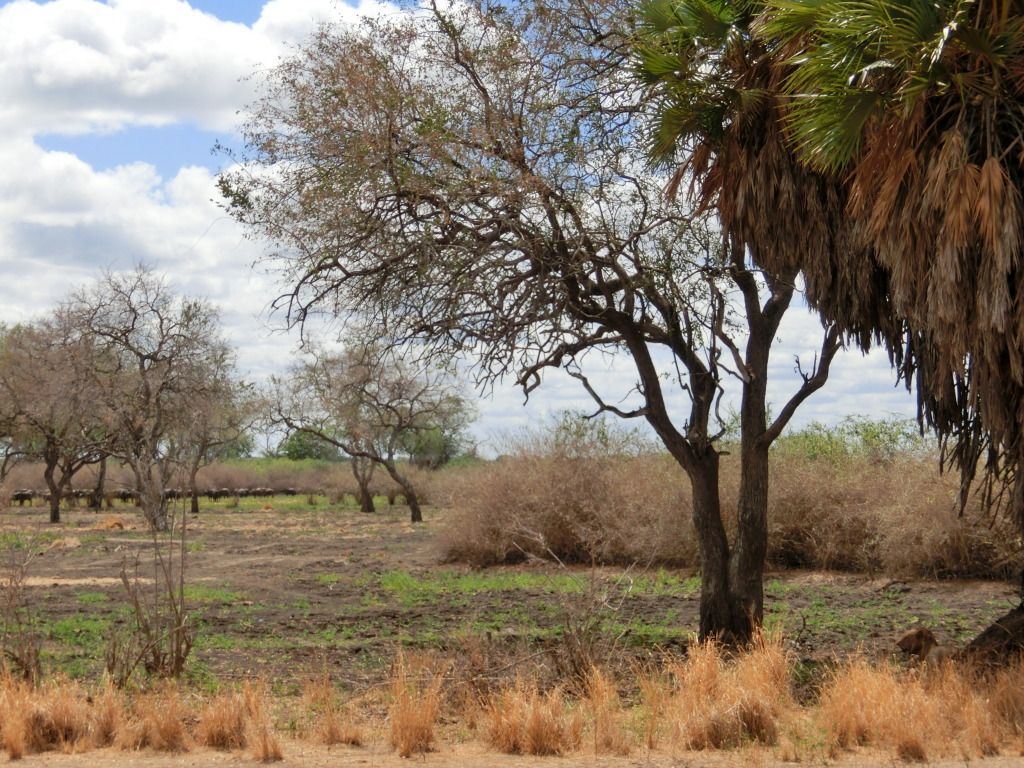 herd of buffaloes (left) and big male (bottom right)
lion kill (wildebeest)
big male moving
giraffes and beho beho
southern ground hornbill and hippos in a drying out lake
african fish eagle (tree top) and southern ground hornbill
lake tagalala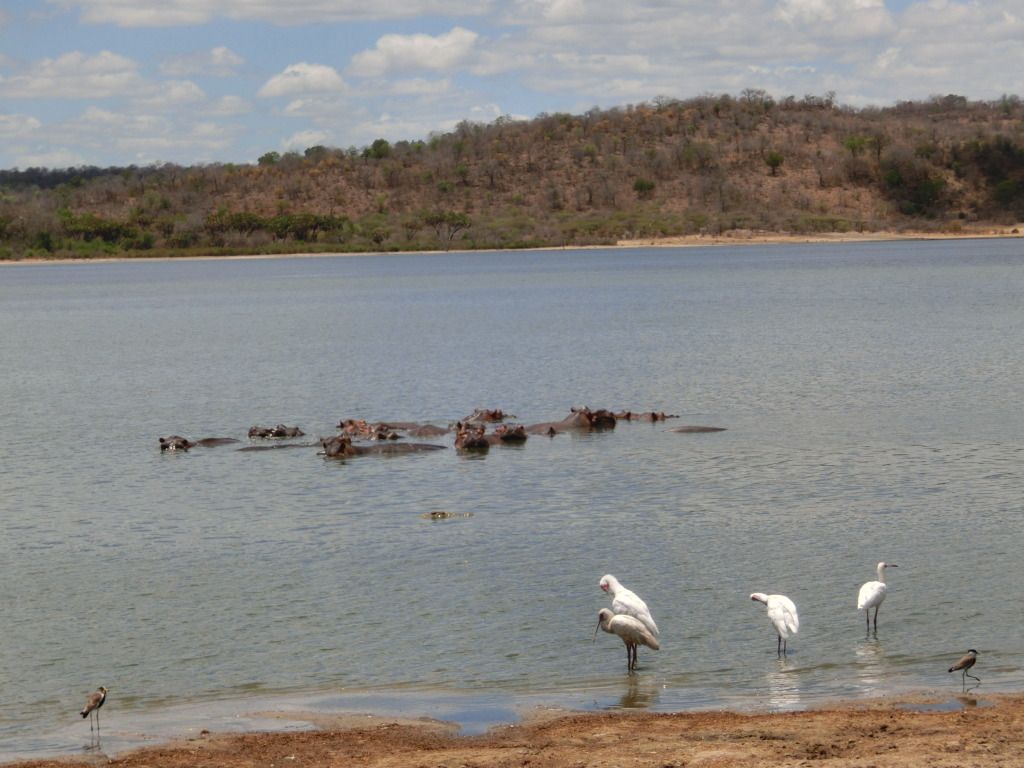 a croc in front of the hippos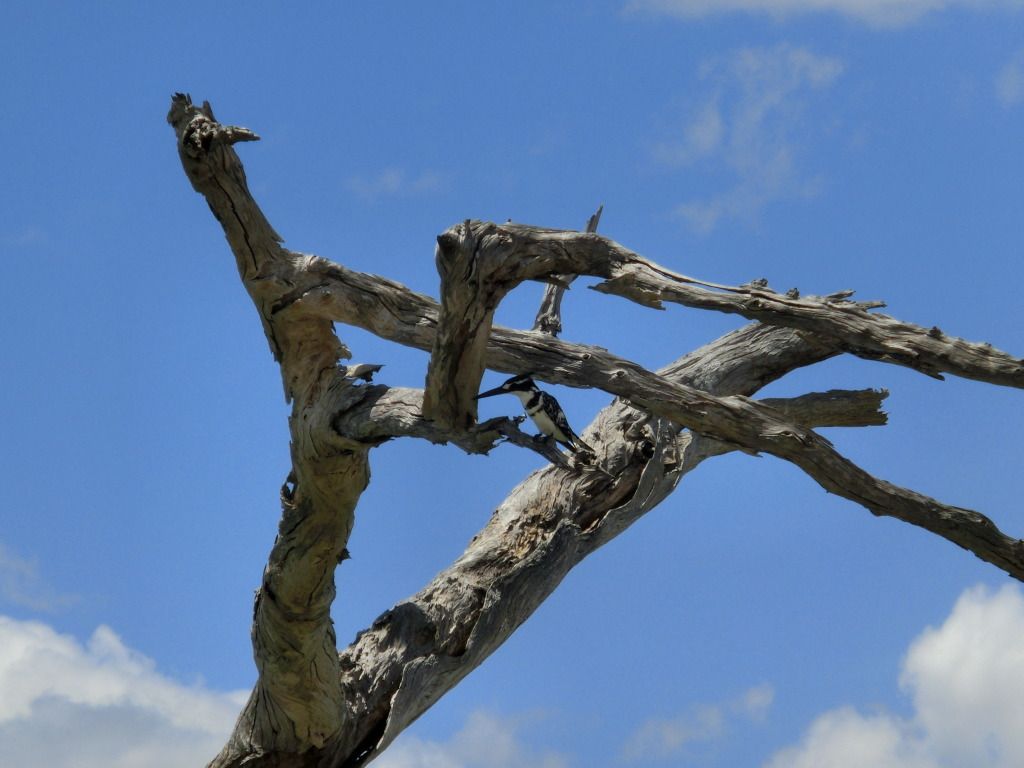 pied kingfisher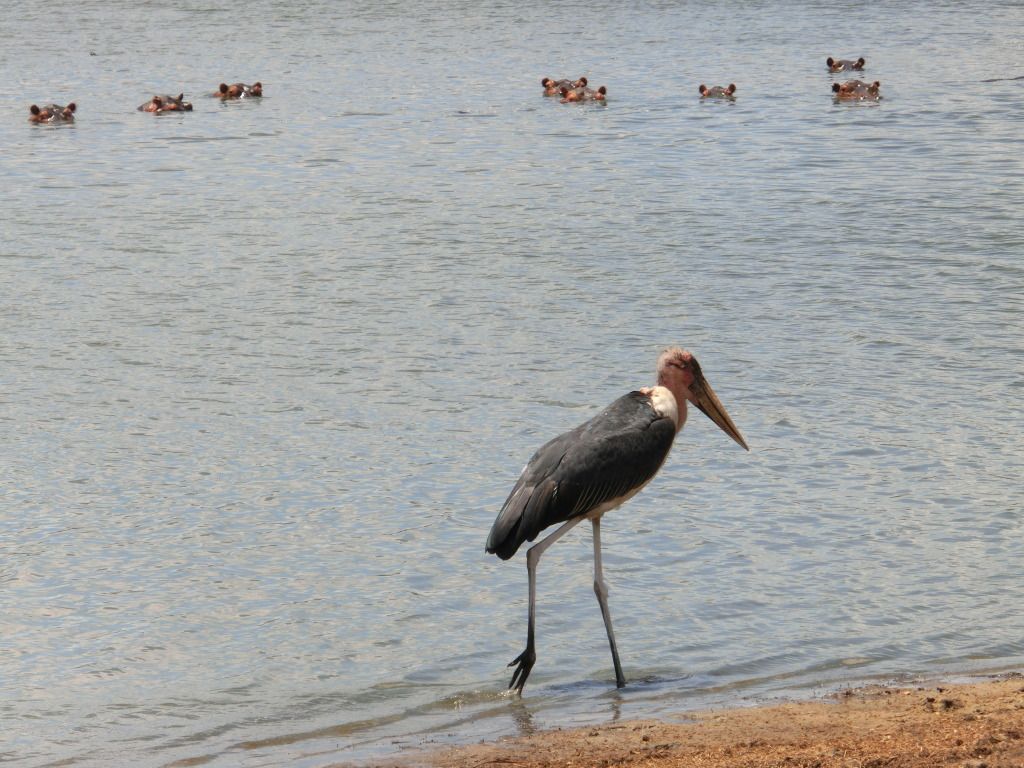 marabou stork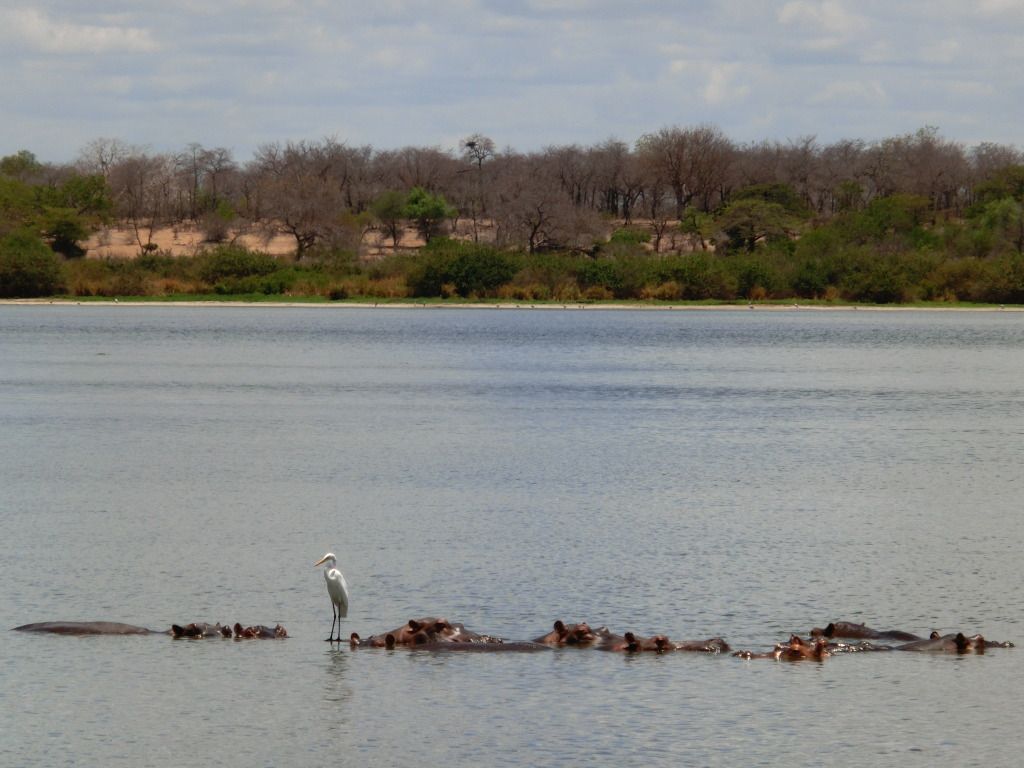 if i could stand on water
preparing for lunch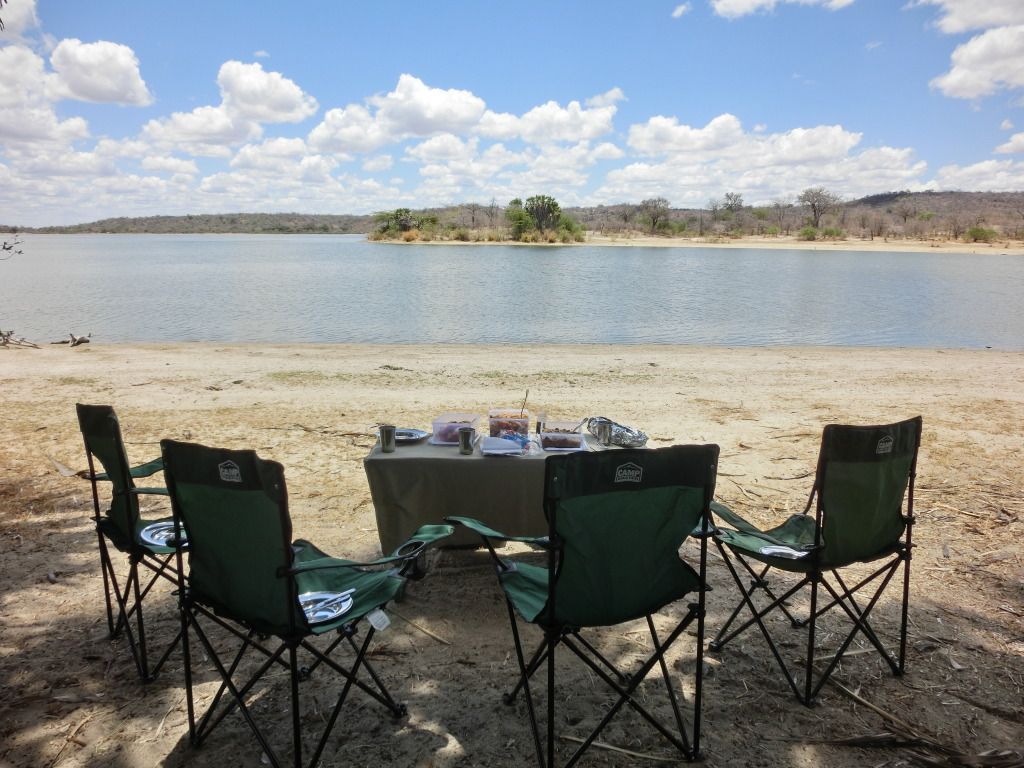 is there a better setting?
white pelicans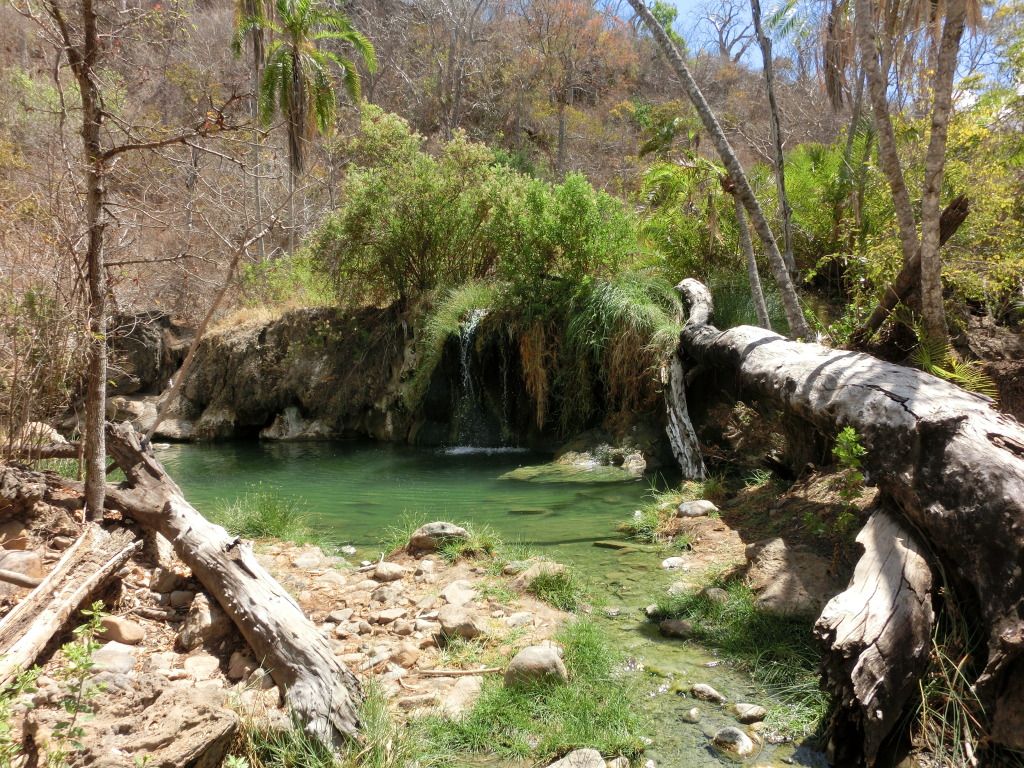 hot spring at the foot of beho beho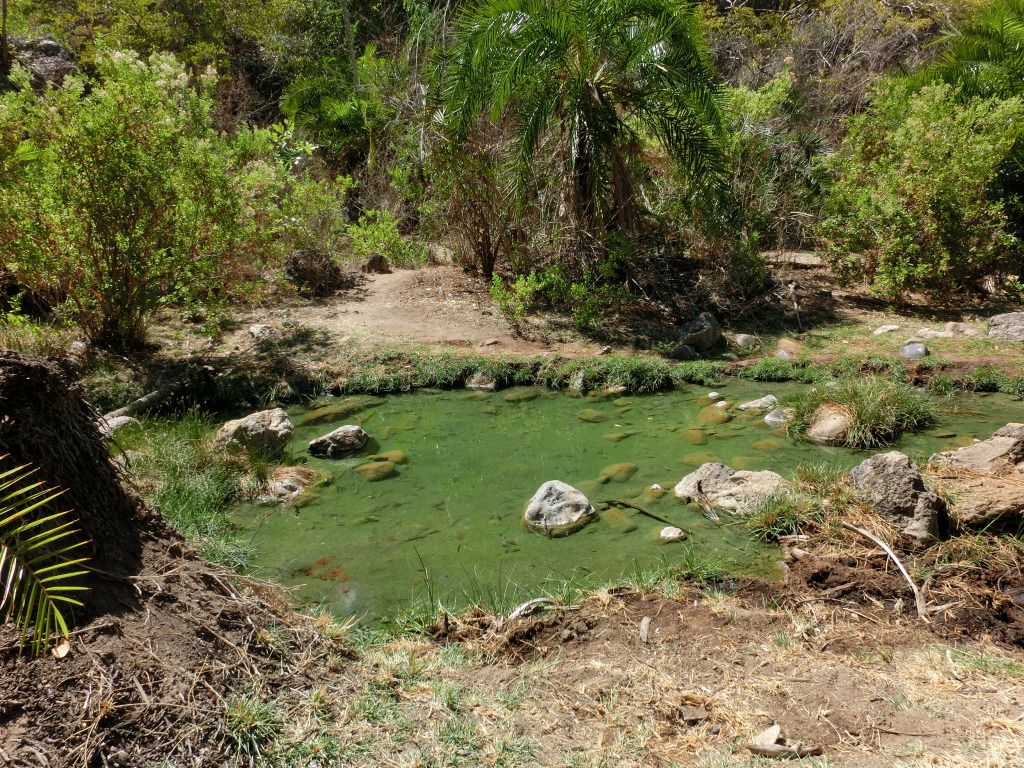 emerald beauty
watch this nature marvel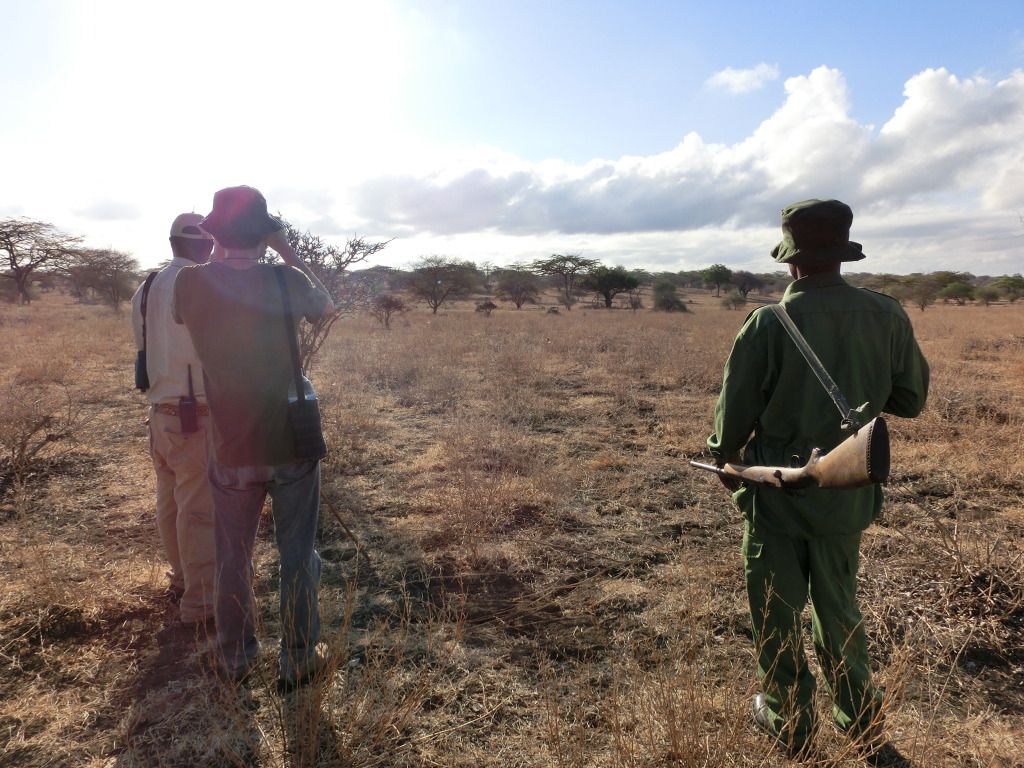 morning game walk
hyenas from a distance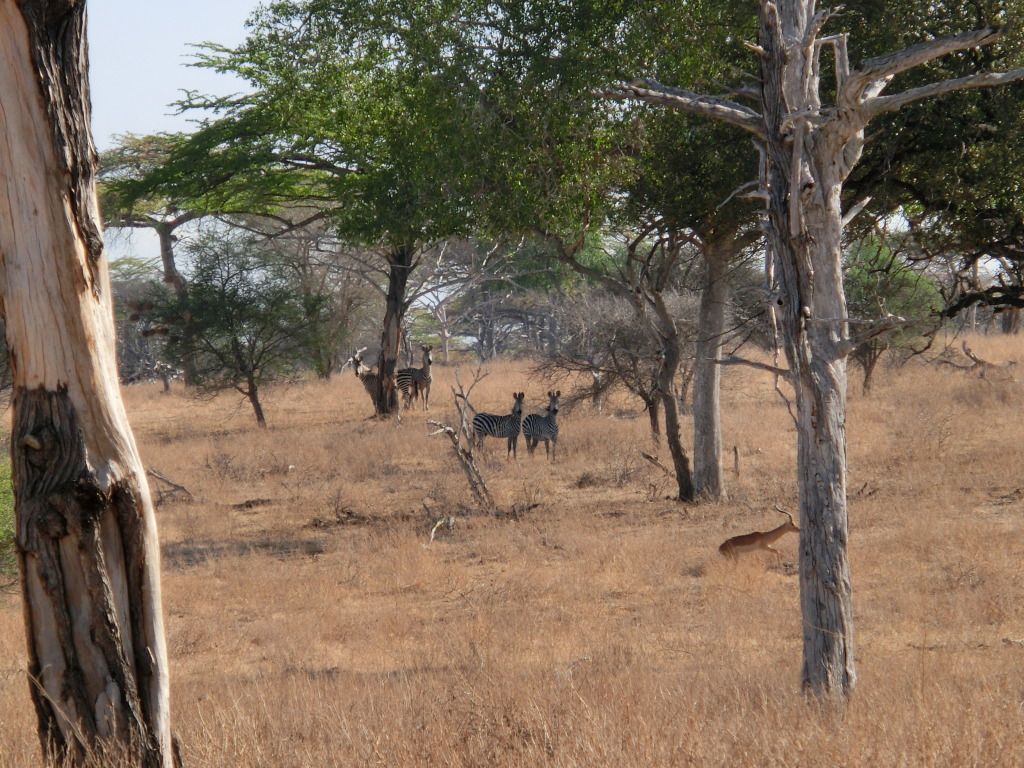 onlookers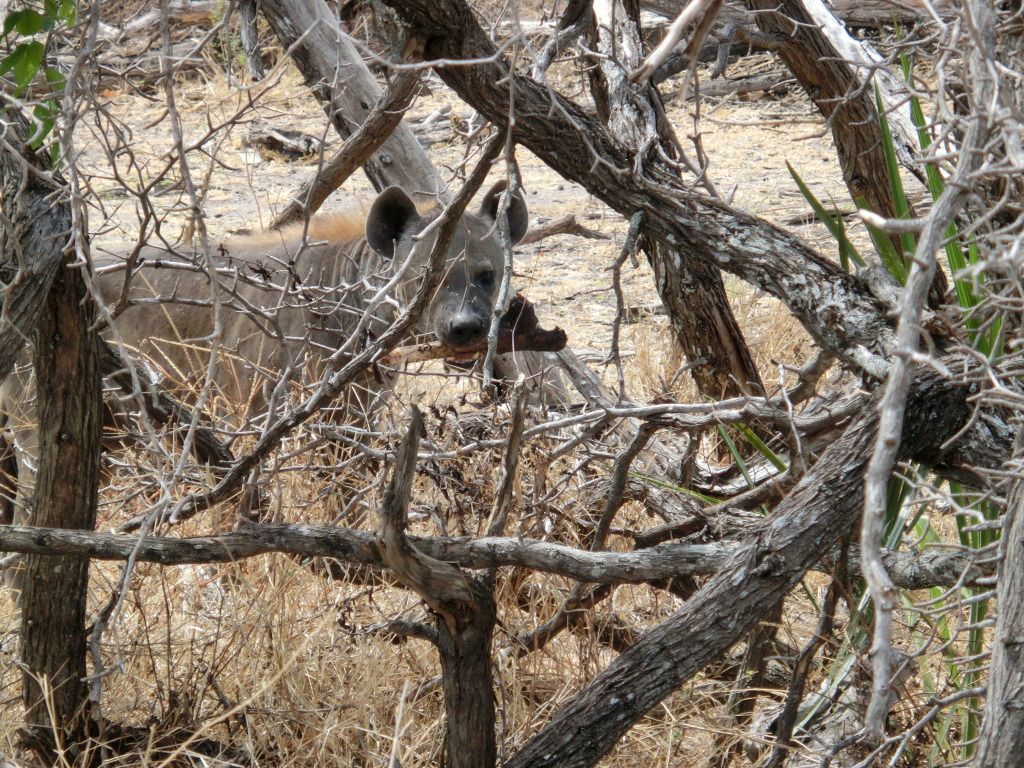 game drive after breakfast - hyena with an impala leg
vultures feeding on an impala carcass
feeding frenzy
day after the storm