I like to observe and photograph traditional old buildings and architectural works. Recently while in South Korea, I had the opportunity to stay and visit some of the hanok or traditional home villages. My first experience was the protected historic housing district of Samjicheon Village in Damyang. Although it is not a big or extensive village, it is certainly the one I find most appealing and worth every effort to get there. The hanok that I stayed in was tucked inside a charming alley lined by stacked-stone walls - a perfect illustration of the idyll of country life. I was lucky to arrive just before the sun set - excellent natural light condition for photography of the autumn colors. I opted for a slightly pricier room that came with ondol or traditional heating system where firewood are placed underground beneath the room. That evening, I was also invited to attend a traditional tea ceremony hosted by the friendly hanok owner and his wife.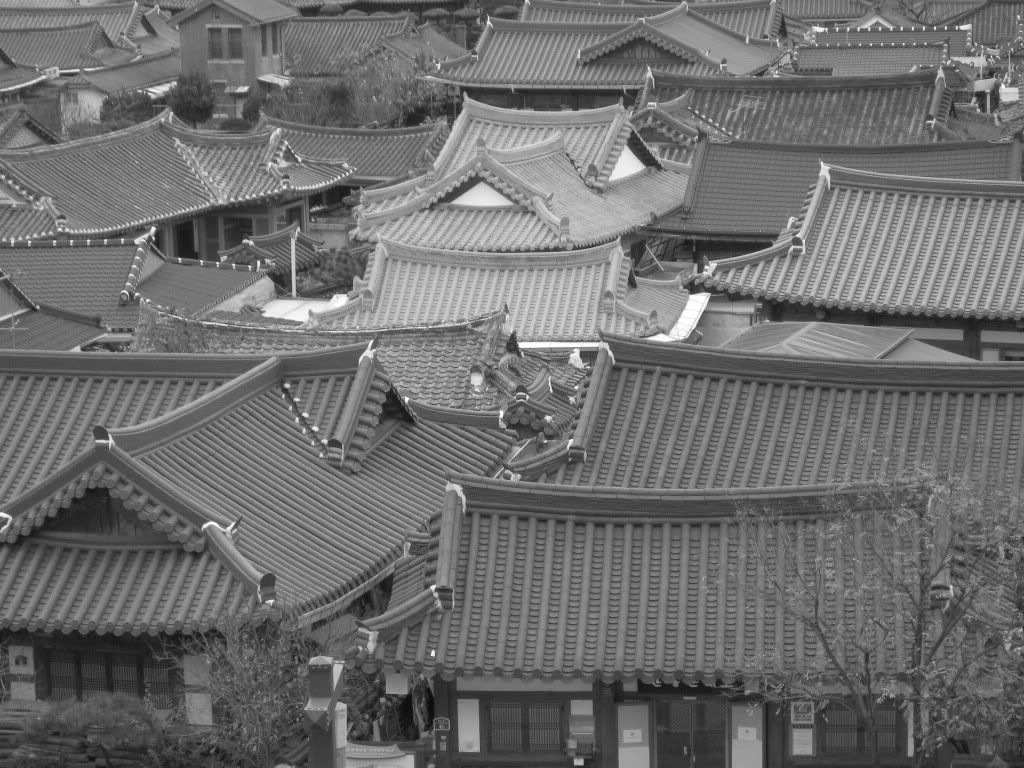 unique roof shape of jeonju hanok village
With over 700 traditional Korean hanok houses, the Jeonju Hanok Village in the city of Jeonju is the largest hanok village in Korea. There are traditional culture learning centers such as art crafts exhibition halls, master products exhibition centers, Hanok Living Experience centers, traditional alcohol museum and others. Many traditional and historic sites like the Gyeonggi Palace and Jeondong Catholic Church are excellently preserved. There are also tea shops and restaurants but what fascinates me is the high number of western styled cafes that are housed in hanok found here. There is a big cafe culture in Korea and the village has not been spared of that and unlike some of the older local folks that I have spoken to, I quite fancy the bit of old and modern mixed here.