It has been six months since I wrote about
my amazing flight
into the Iguazu Falls and I thought it was long overdue to share the pictures of the rest of my visit here. With more than 250 separate cascades, varying between 60m and 82m high at heights and spanning 2.7km (1.7 mi), the Iguazu Falls is one of the largest waterfalls in the world. Based in Puerto Iguazu Argentina, I started off by spending an afternoon on the Brazilian side (Foz do Iguaçu) of the falls. The Parque Nacional do Iguaçu is designed in such a way that with every twist of the path reveals a more splendid view as you edge closer to the Devil's Throat (Garganta do Diabo in Portuguese) - an extended platform leading to the edge of the falls. Since 80 percent of the falls is in Argentina, the overview here, the river and the jungle below is nothing short of spectacular. There is an ever-present rainbow from all the moisture. To think that at one point, I was about to give up crossing over because of some problem with my visa application and if I did, that would be a real shame.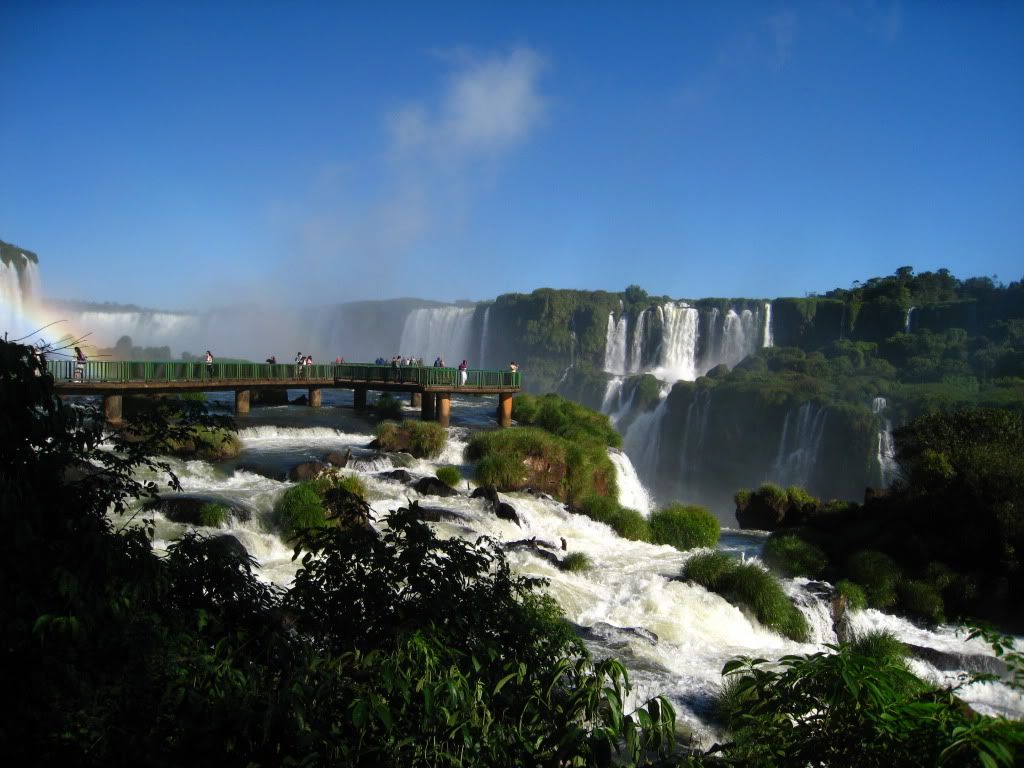 the devil's throat in brazil
There are two trails - an upper and lower trail at the Parque Nacional Iguazú in Argentina. I did the upper trail first and it was built mainly on the falls offering some stupendous vistas of the falls. The the lower circuit involved much more climbing, but was even more beautiful. The lower trail is prettier from a nature standpoint. It does not get as close to the falls, but gives better views. After completing both trails, it was time for me to go to the Devil's Throat (Garganta del Diablo in Spanish). A kilometer-long trail leads directly to the falls of the Devil's Throat, the highest and deepest of the falls. The part with the largest volume of water is the narrow horseshoe of the Devil's Throat and it is also the portion that is split between Argentina and Brazil. The Garganta is something that pictures just cannot capture nor do justice with. The main falls are thunderous. Water tumbles off of them and smashes onto the rocks below with such force you cannot even see the bottom through the violent mist. Downstream, smaller falls are arguably even more beautiful.The trail takes you as close as you would want to be, occasionally being misted into oblivion by shifting winds. I am struggling for words to describe this feeling...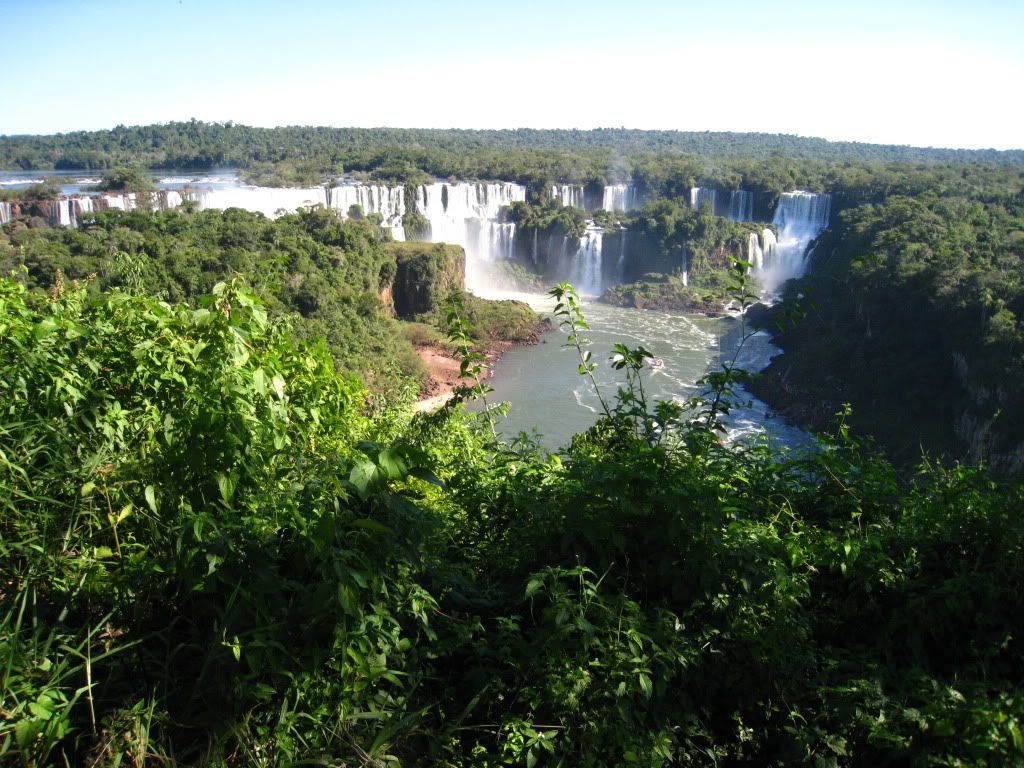 view from brazil
a chopper over the falls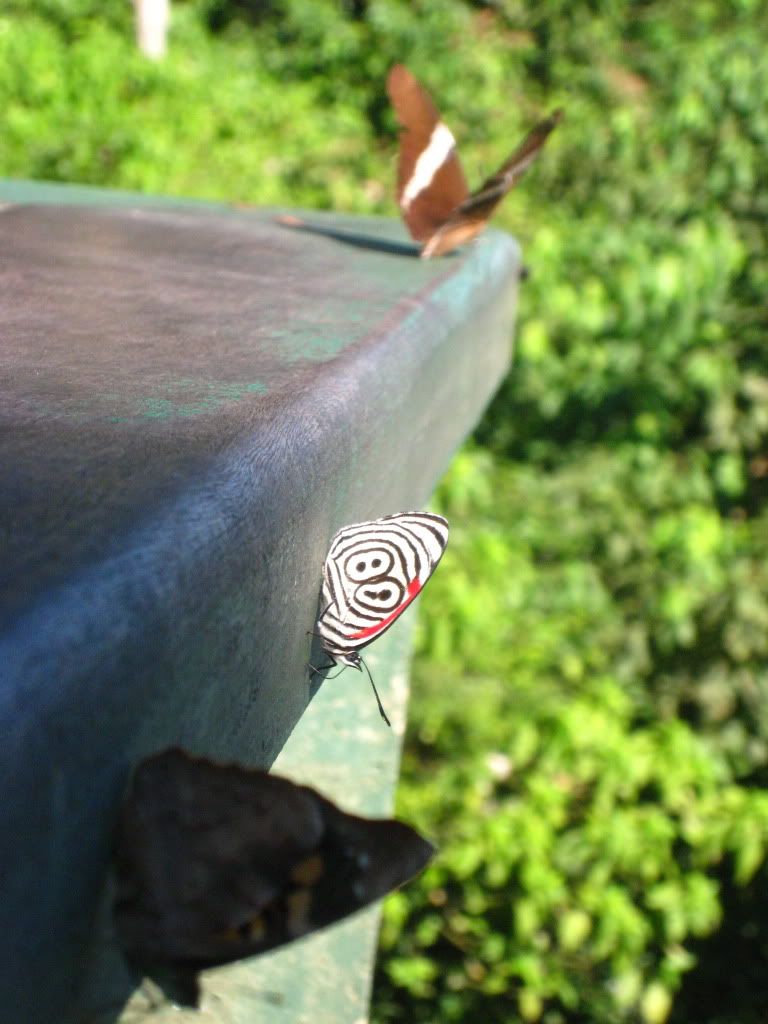 common butterflies in the park
pic taken on the catwalk leading to the devil's throat
this and the next three were all taken from the devil's throat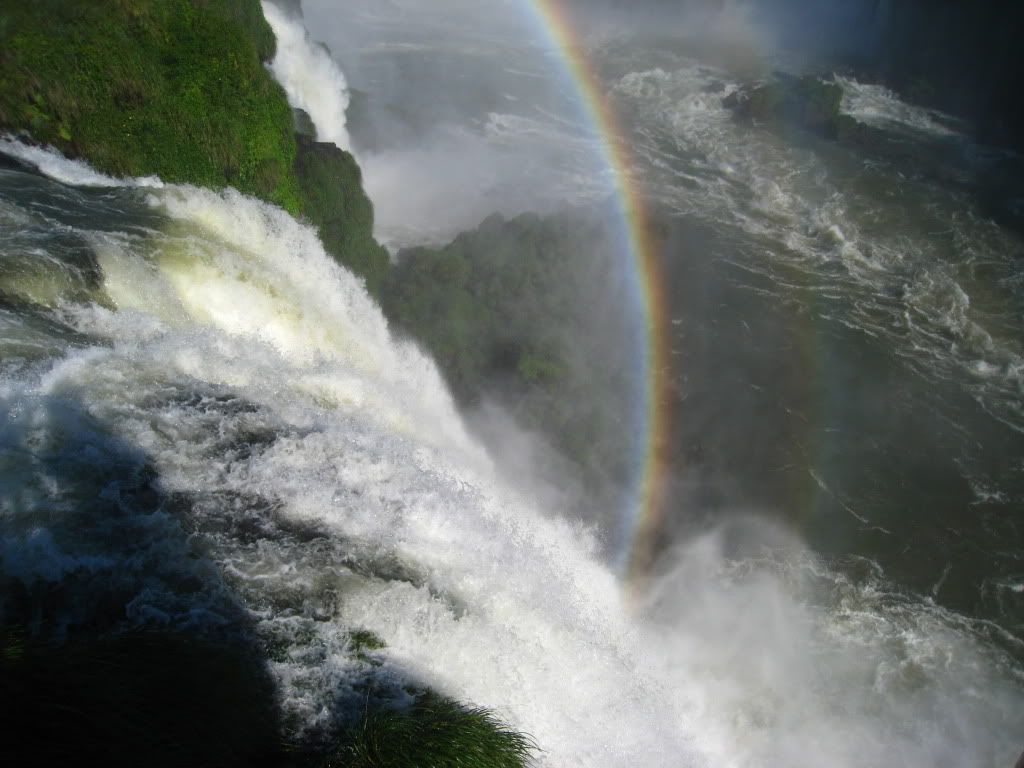 view down the devil's throat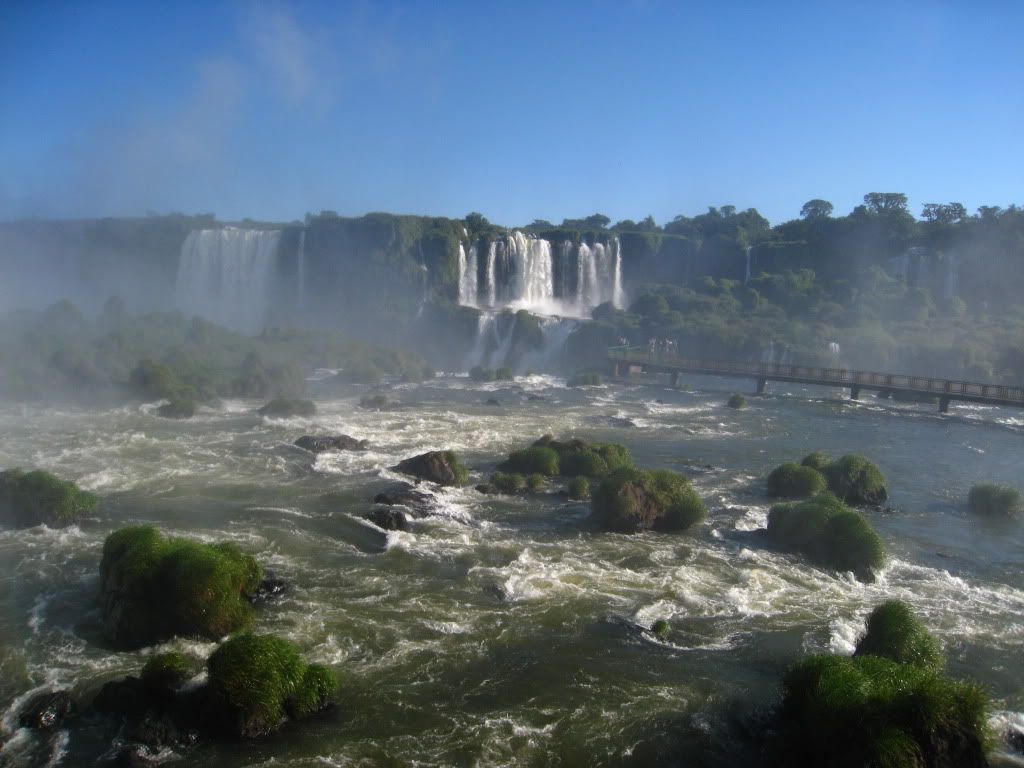 overview of the catwalk and devil's throat in brazil
closeup of a cascade on the upper trail in argentina
incredible closeup view on the upper trail
on the edge now
greedy coatis seen throughout the park
look closely and you can see the devil's throat in brazil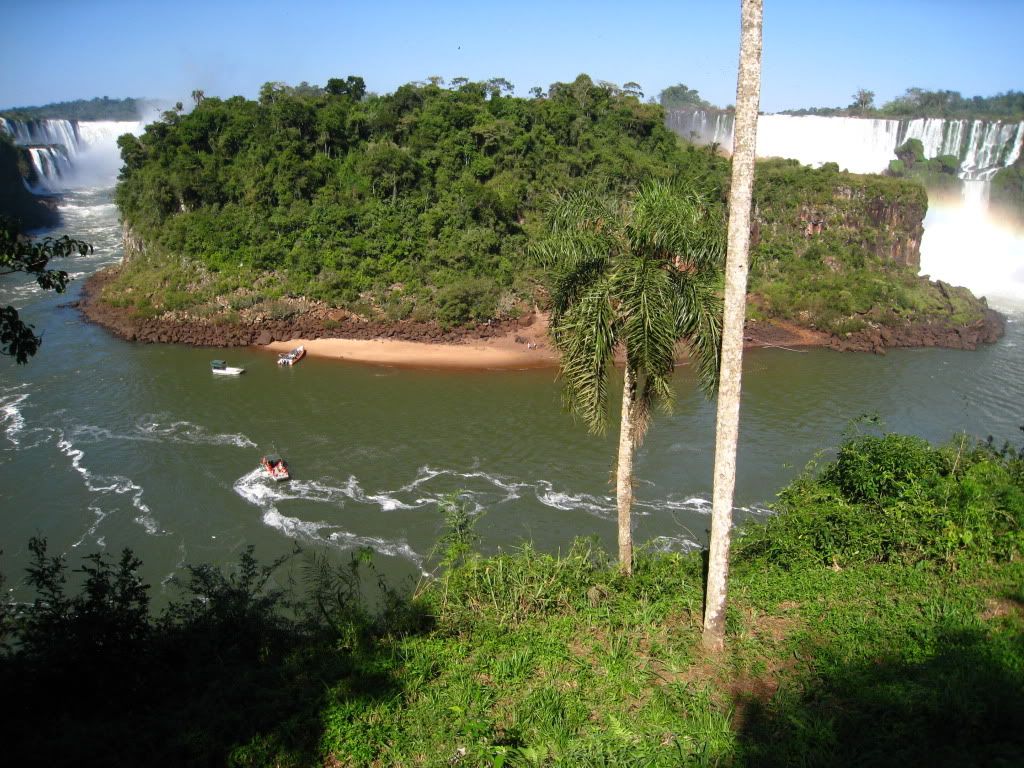 this is an interesting one taken from the lower trail -
on the left is the devil's throat of brazil and to the right is argentina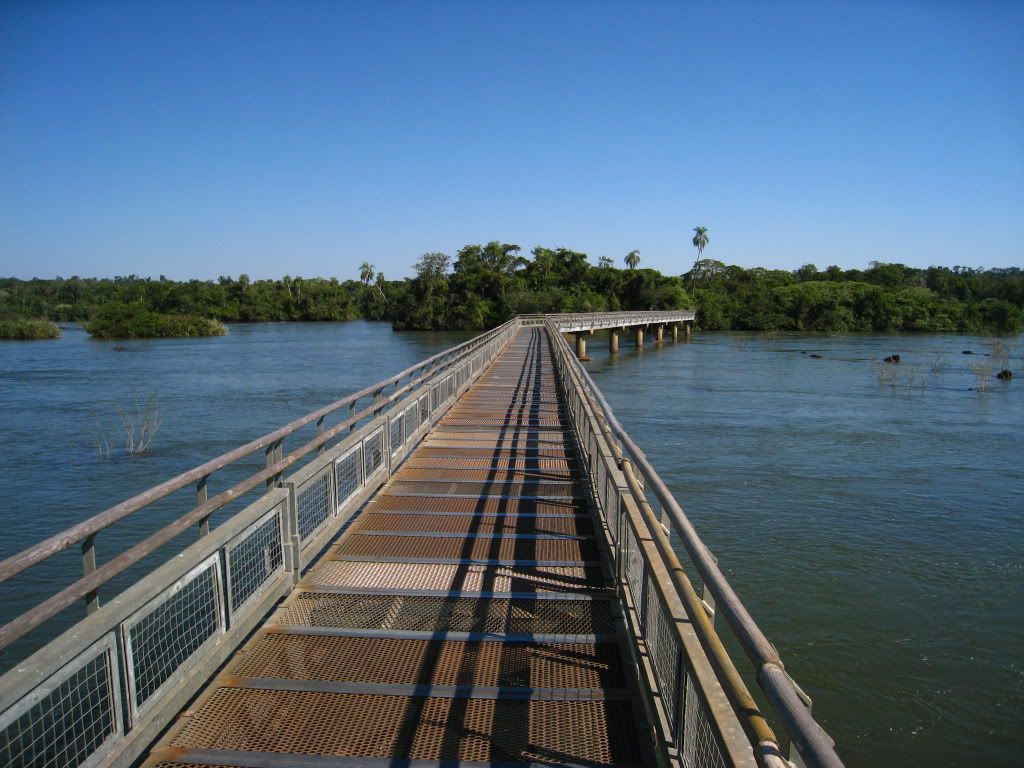 a kilometer-long trail to the argentina devil's throat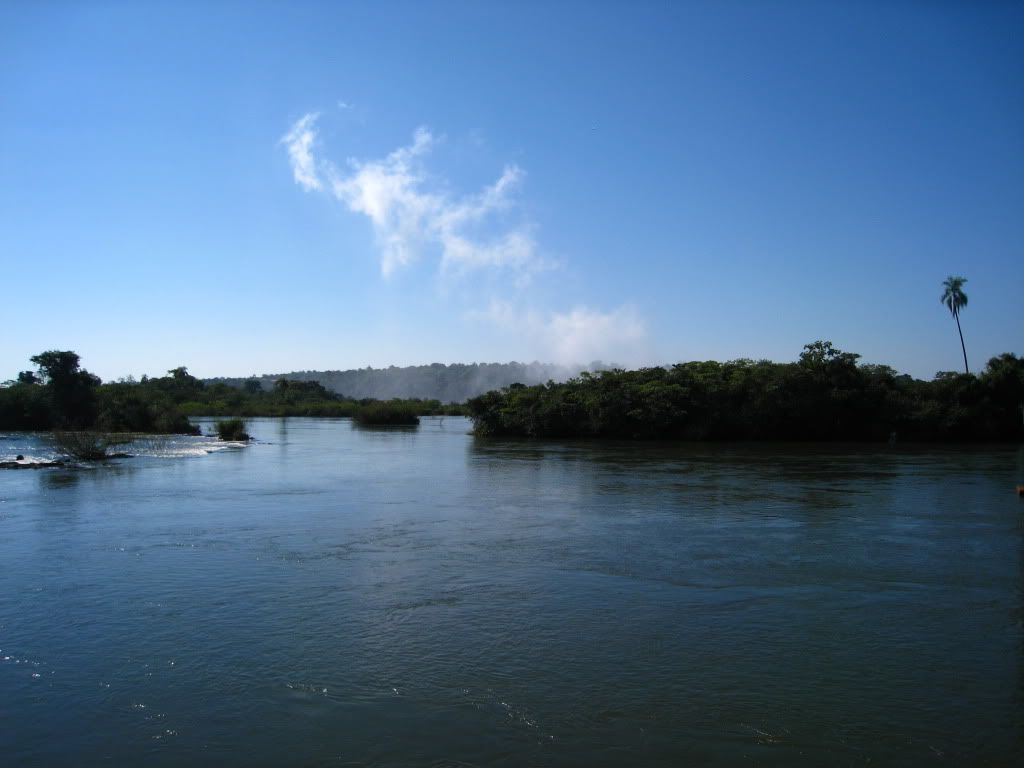 almost there
a butterfly flew by as this was taken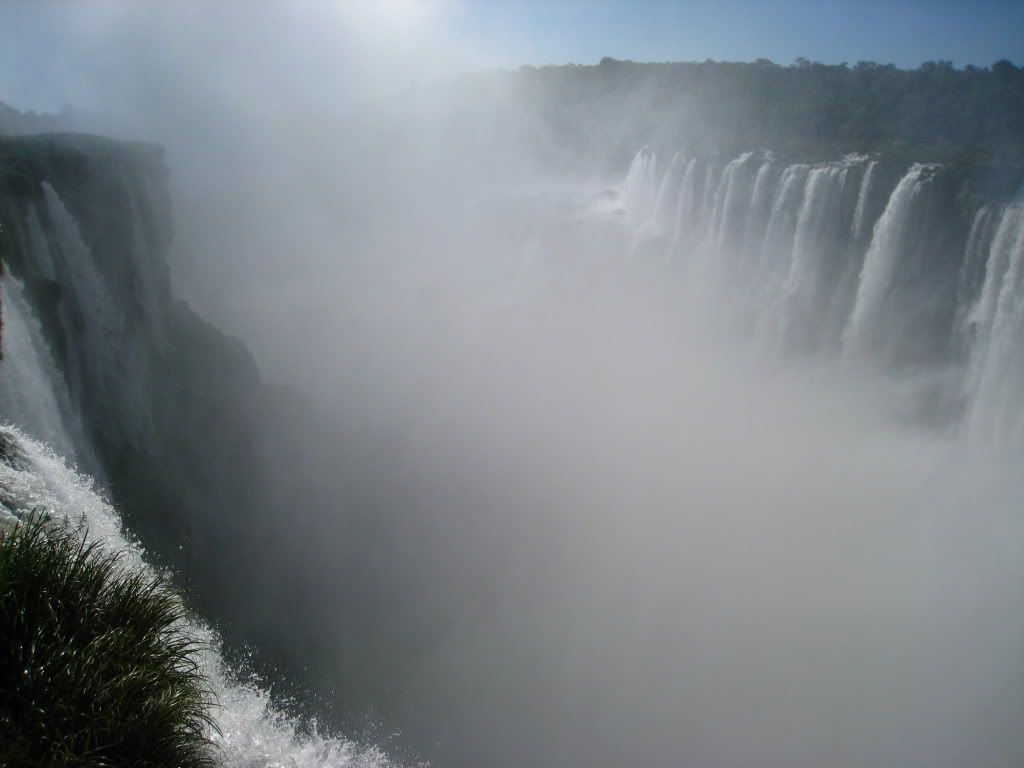 garganta del diablo