It was 4:30am and we were already on our way to the Tatio geysers - the highest (4200m) geothermal field in the world located 89km of San Pedro de Atacama in the Andes mountain range. We set off at this ungodly hour to catch the early morning fumaroles activity produced by the high temperatures of its watery craters. However, being at such a high altitude at such an early hour meant that it was terribly cold so I suffered a bit. The scenery here reminds me of how it must have been when the earth was first created. The ground hisses and belches out steam and strange odors. With all the steam around, coupled with the stark landscape in an arena of thermal pools and volcanoes, the atmosphere is rather bleak in the early hours.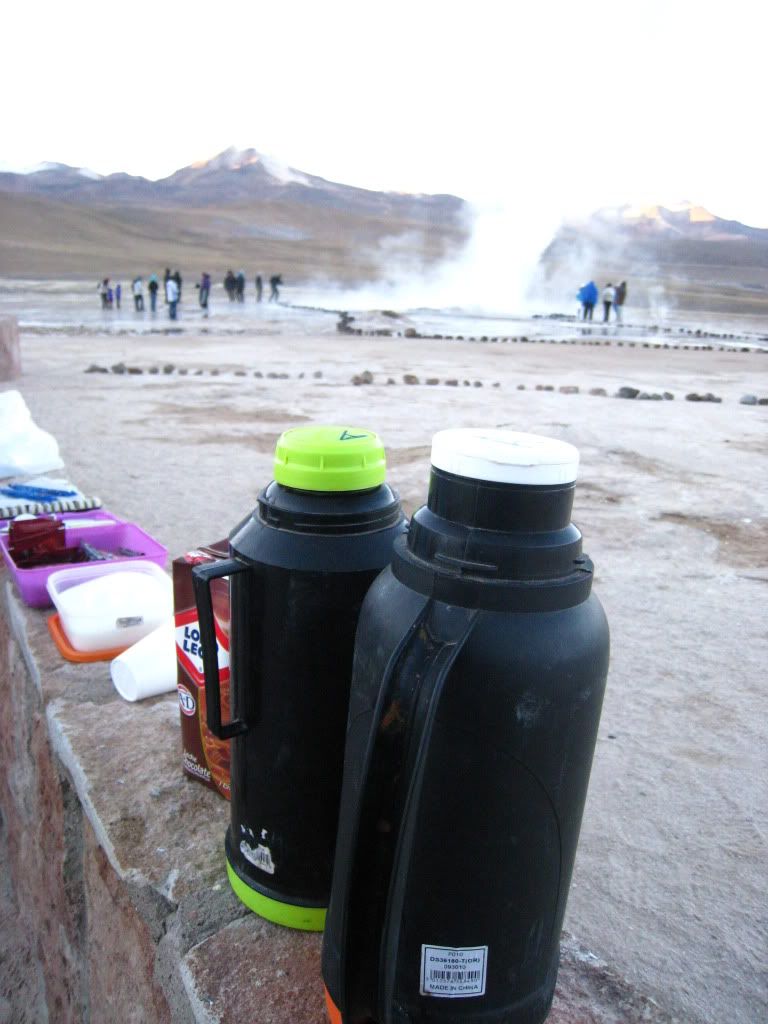 breakfast at the geysers
After a light breakfast, we went for a dip in a thermal pool. I found it a little chilly but it was warmer in some places. The soak was really invigorating and we were ready to move on. We drove along the Putana River and passed by some stunningly beautiful river view especially where we stopped to take pictures. It was post-card perfect, teeming with bird life and majestic snow-capped mountains afar in the background. Next, we dropped by an Atacameno village, Machuca which is set in a ravine. The tour concluded with a quick stop at the cactus valley on the way back to San Pedro de Atacama.