You may be wondering why I have chosen to start off by writing about some bus rides on my recent trip to Argentina and Chile. After all, there are no shortage of surreal or awe-inspiring places to share with you. Although bus travel can be an excellent way of seeing new places, I generally do not look forward to it especially if it starts early in the morning and takes all day. But the return bus ride (about 10 hrs each way) between Salta, Argentina and San Pedro de Atacama, Chile was to put it mildly, one heck of a ride.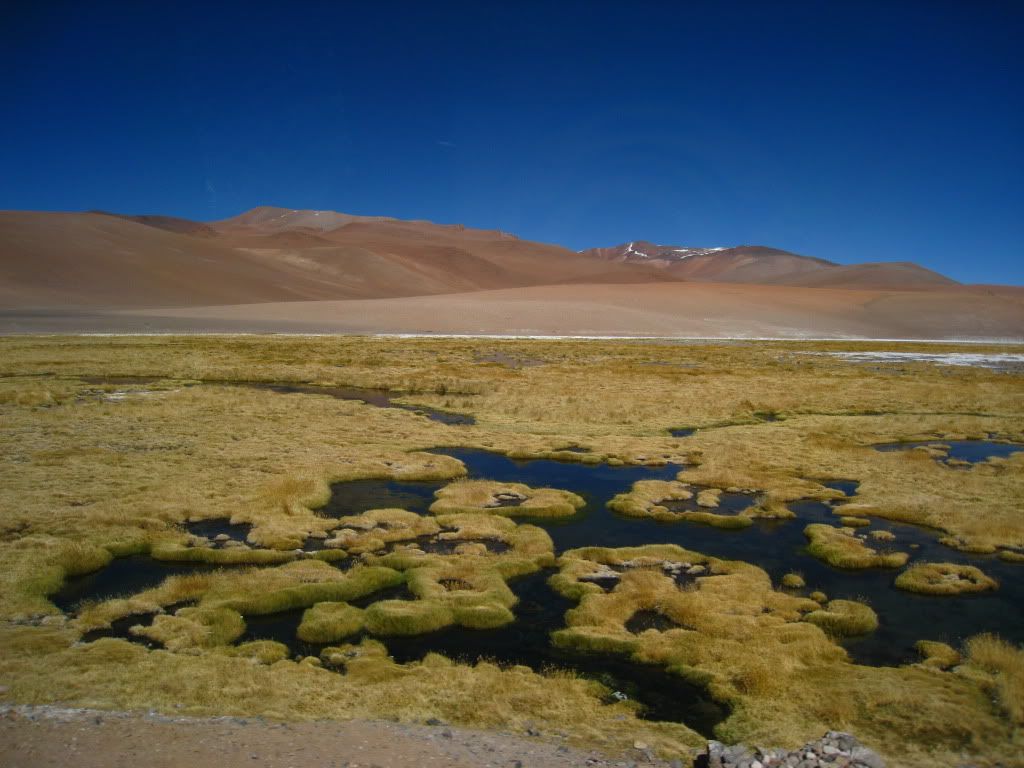 an oasis near the chilean border control
Due to the effects of fatigue and traveling in varying altitudes, I was not able to fully take in or appreciate the Salta-Atacama leg. But in the return, I was much better conditioned and managed to stay awake for the entire journey to witness some of the most breathtaking landscape that I have ever seen. Best of all was probably between the Chilean and Argentine border controls at the beginning of the ride. There were oases of lakes and greenery with birds and wildlife, salt pans and snow-capped mountains for background in this barren land. In Argentina, we passed long narrow valleys flanked by high mountain ranges and as it got lusher, it turned into miles of cactus valleys. But the one that got many passengers excited was the Salina Grande or salt flat in Jujuy.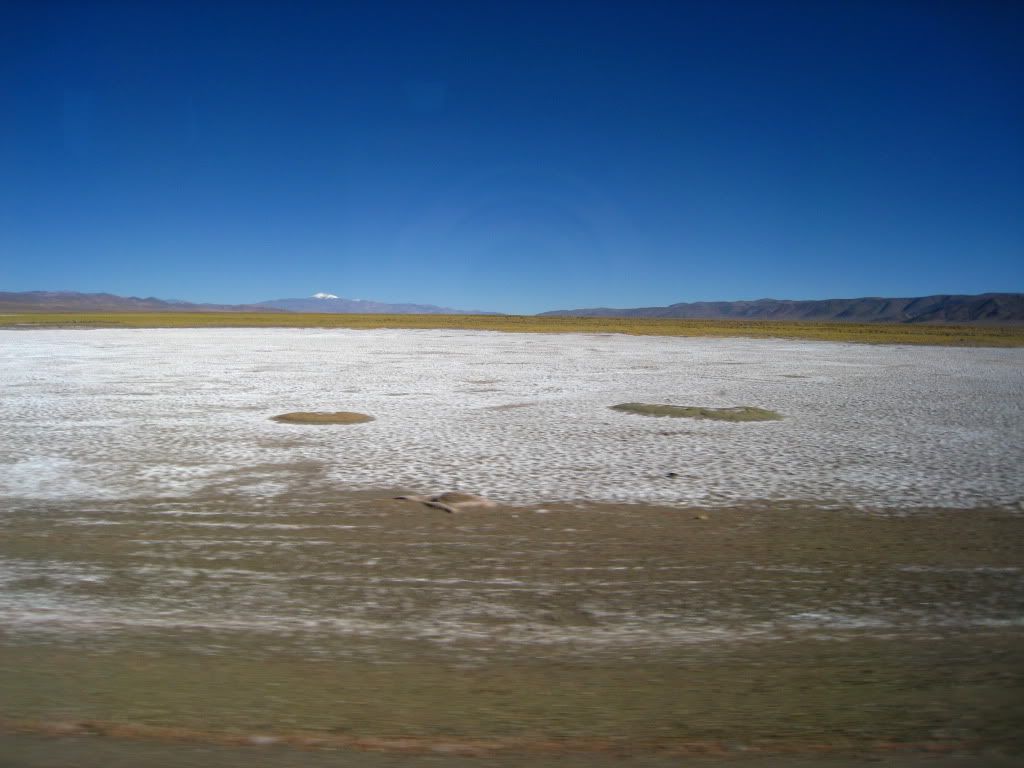 salt pan and snow-capped mountain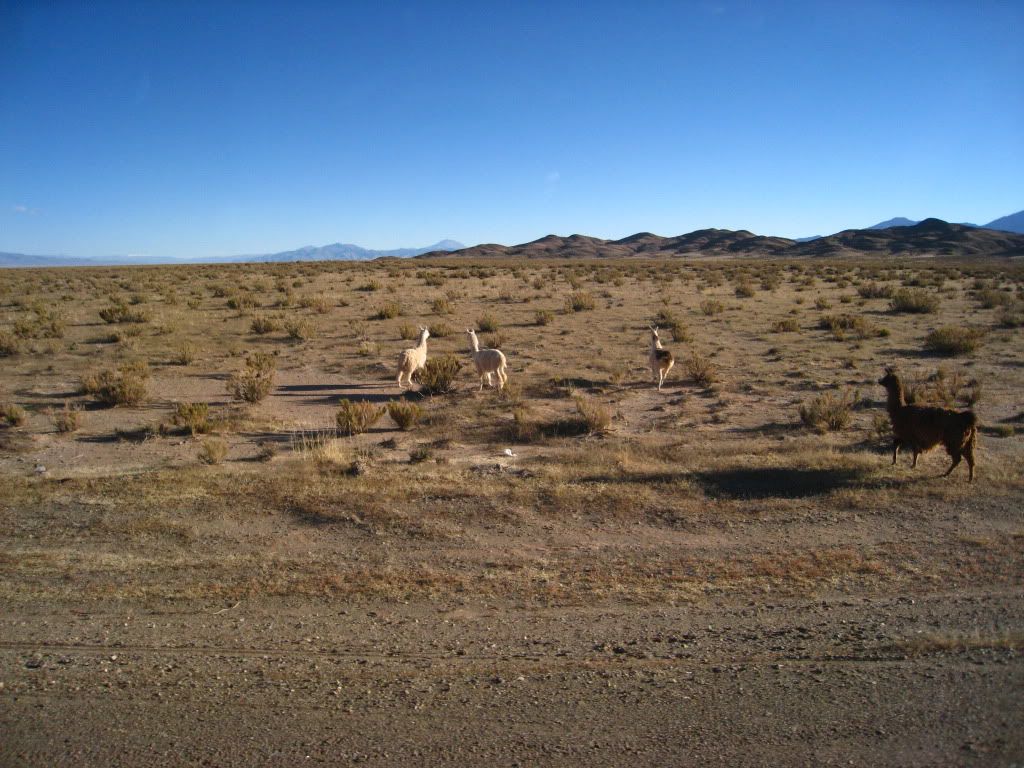 llamas
is that the moon?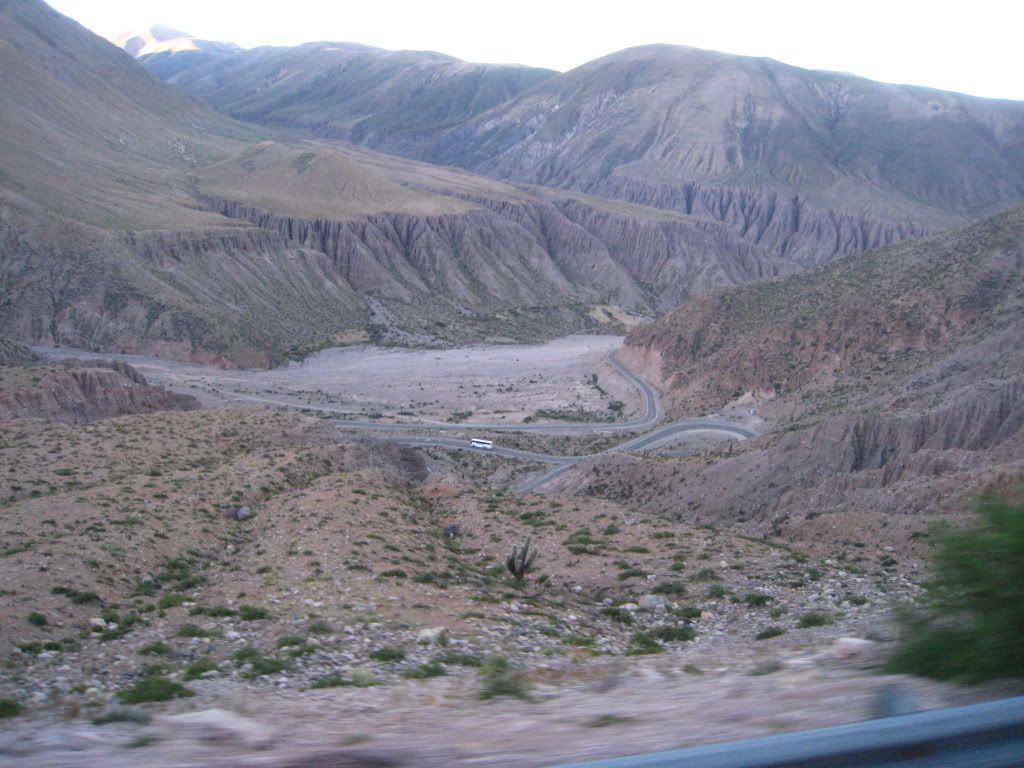 long and winding and long way down
All the photos in this post were taken traveling in the Atacama-Salta direction through the bus window. Enjoy!