Shortly after we had entered
Namibia
overland, my new Korean friend turned to me, 'Hey, now it's really starting to feel like Africa.' I could not have agreed with him more. After spending a couple of days in Cape Town and a few more camping in the Cederberg Mountain Region and Gariep (Orange) River, it was the first time on the trip that I felt the real sense of Africa.
boulders beach
Do not get me wrong, I like South Africa. It is without doubt, a premier travel destination in Africa with some amazingly beautiful scenery and top-class game parks. It is also an ideal jumping-off point to the rest of the Southern African nations. But the further up north I went, the more it felt like the 'real Africa' to me. I think it was partly due to the changes in the terrain and color of the land as we traveled north and the frequent sightings of wildlife at places where I least expected to in some of the other countries. It was common to see springboks and to a lesser extent, giraffes, ostriches, oryxes and other antelopes all over Namibia. In
Botswana
and Zimbabwe (near
Victoria Falls
) elephants were surprisingly spotted on and off the paved roads. I even saw an elephant one evening in the middle of the town of Victoria Falls. In S Africa, outside the parks and game reserve, wildlife - with the exception of baboons - were not seen.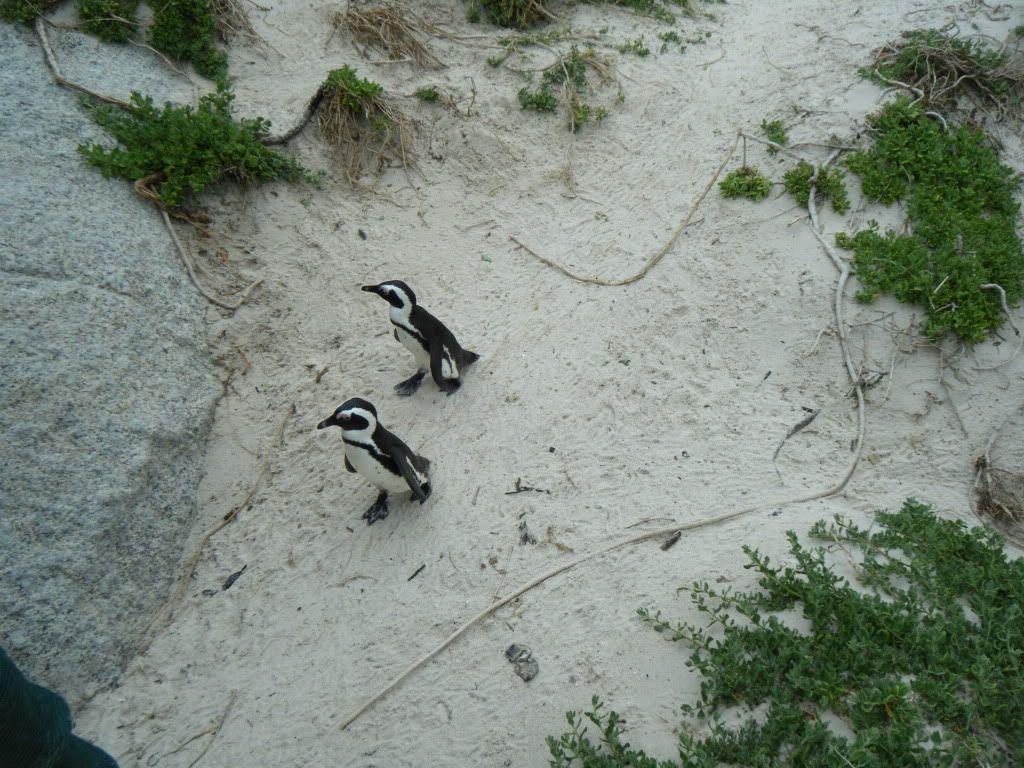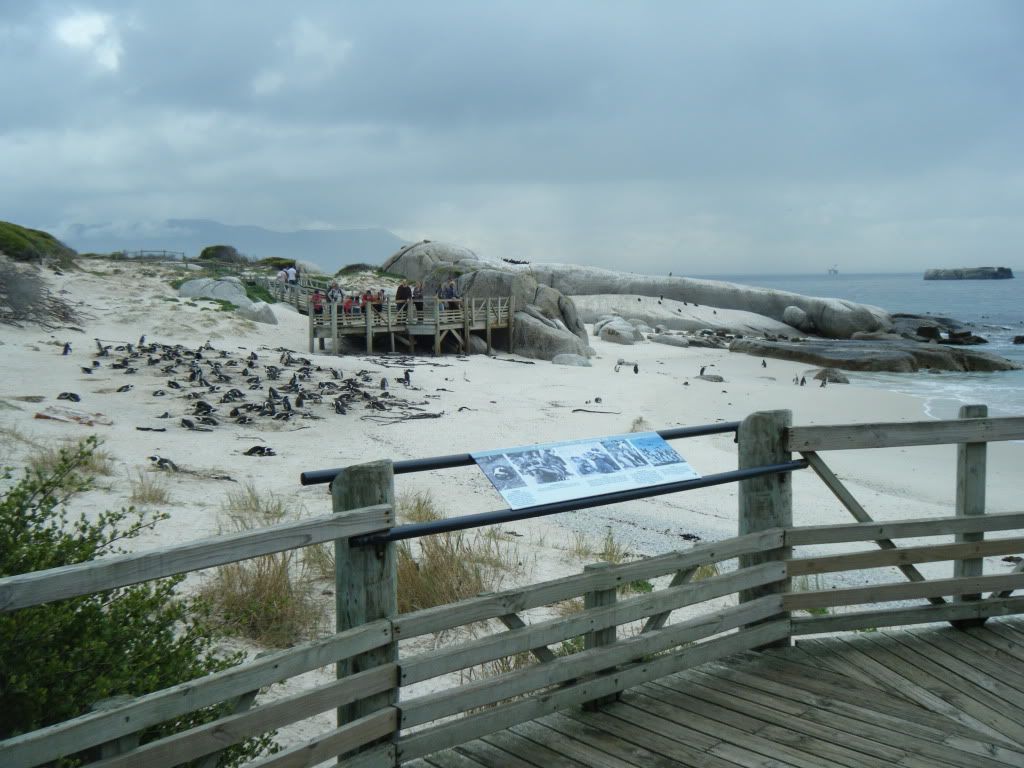 coastline at the cape point nature reserve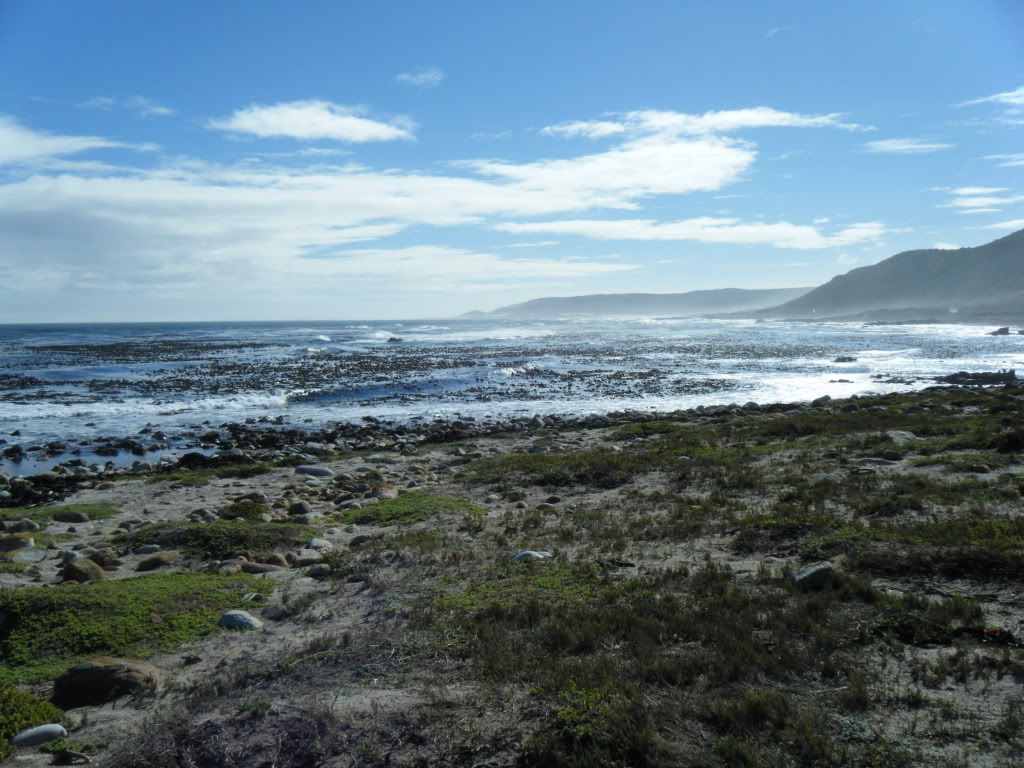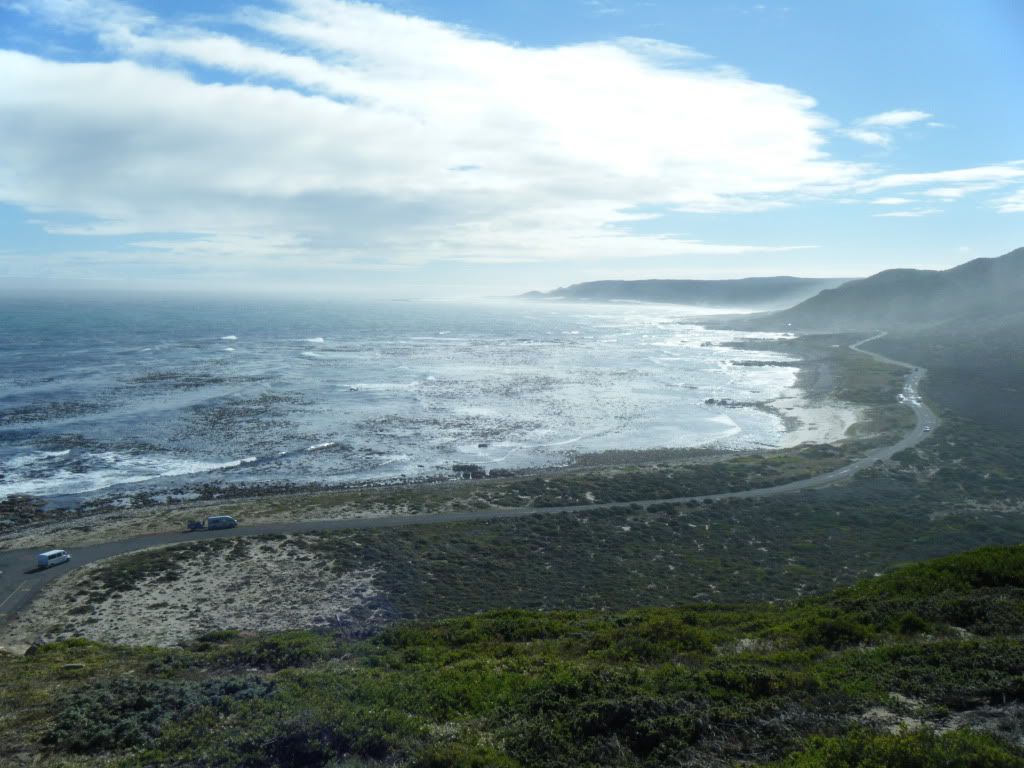 cape of good hope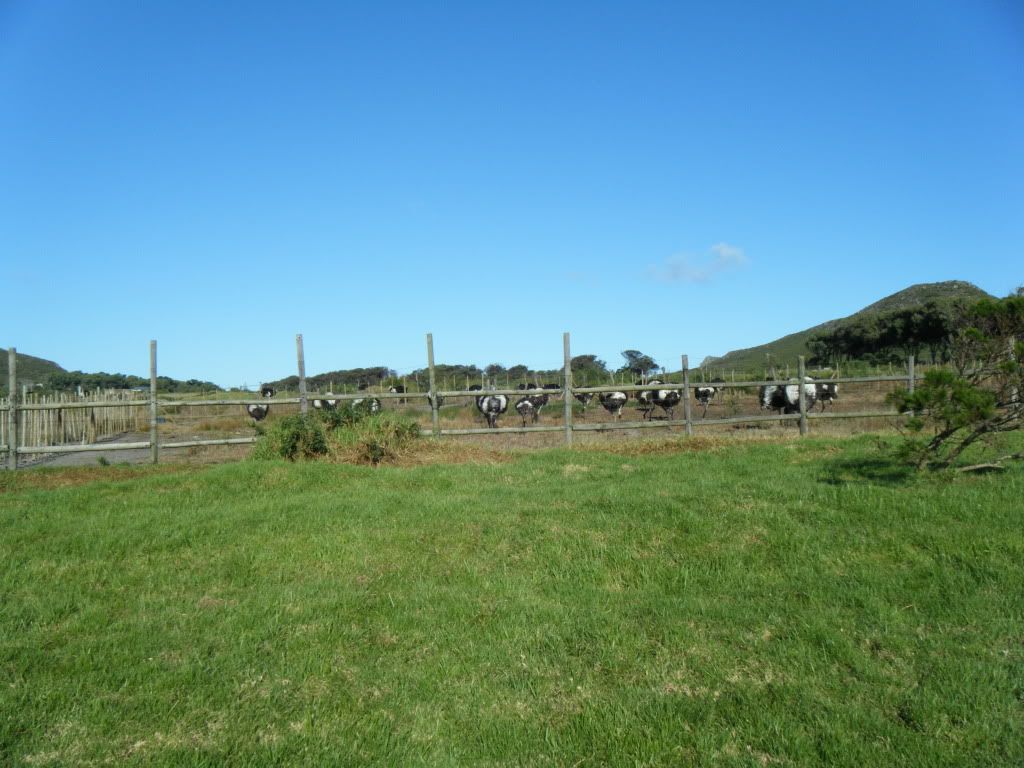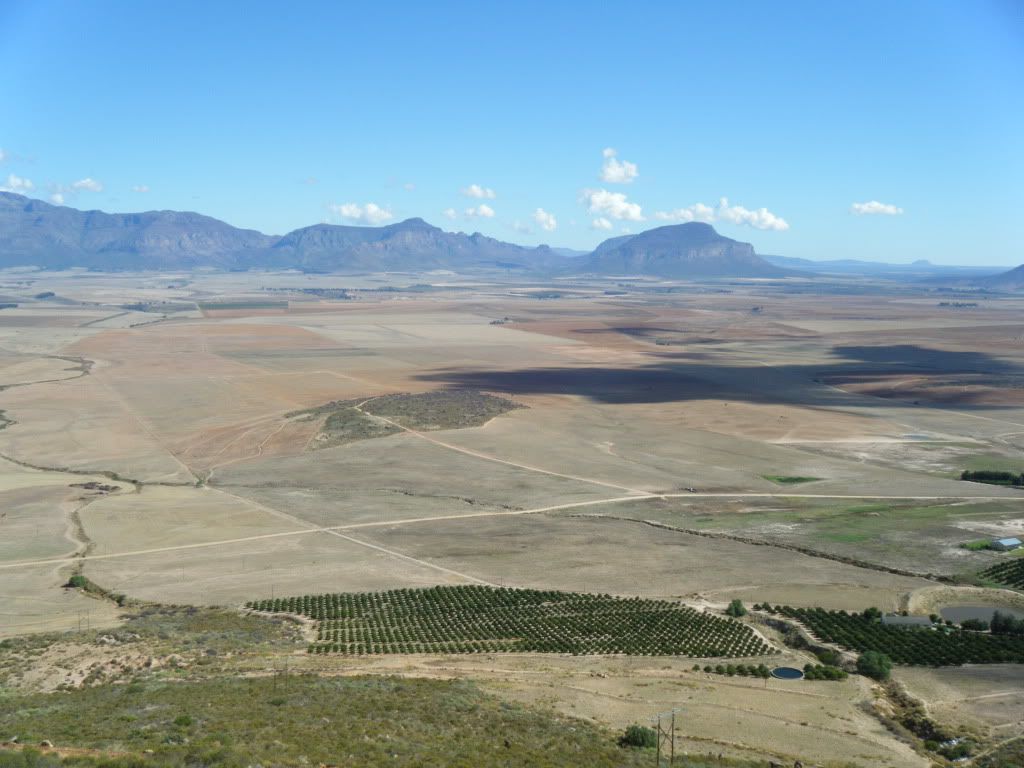 cederberg mountain region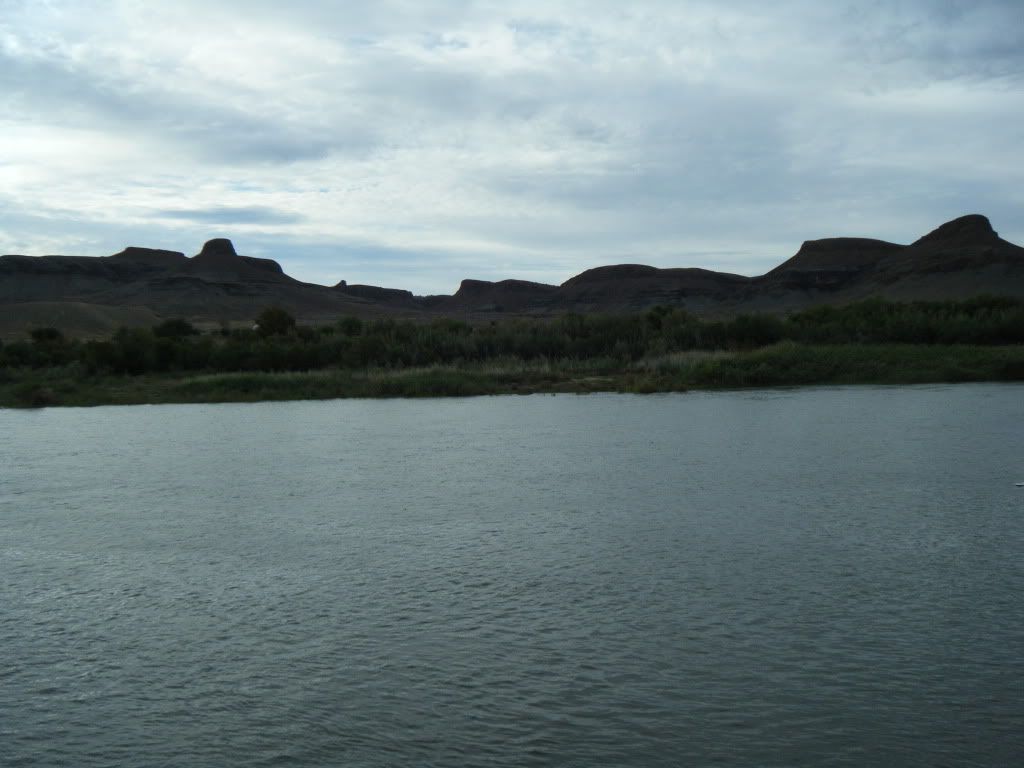 orange river - namibia on the other side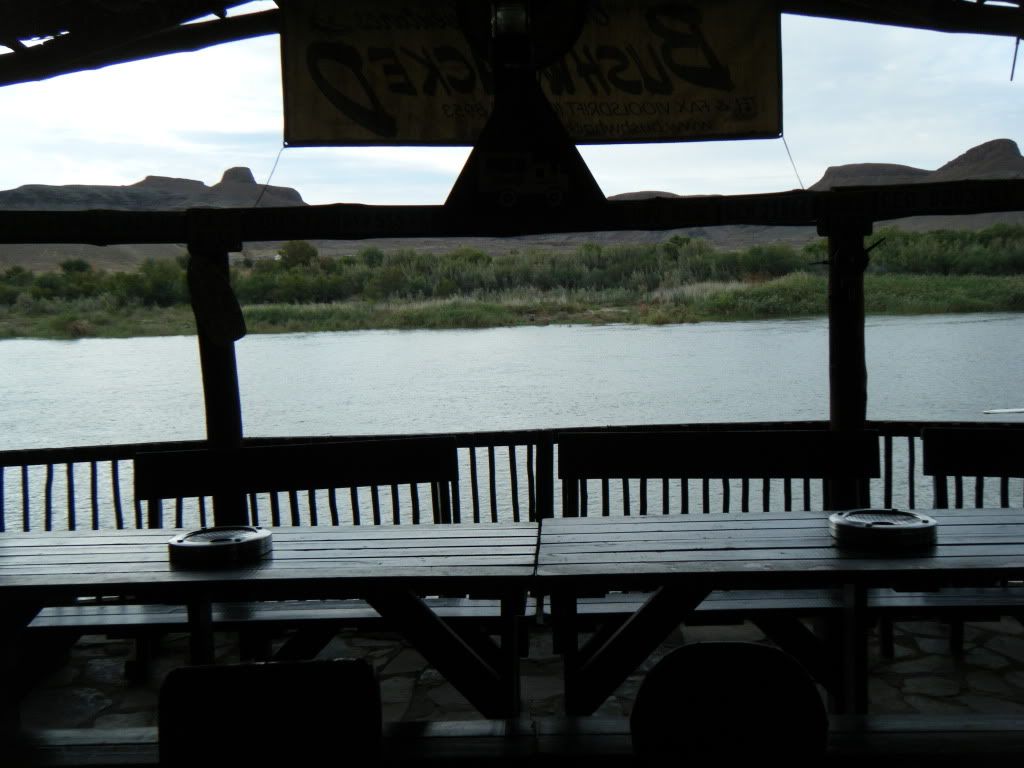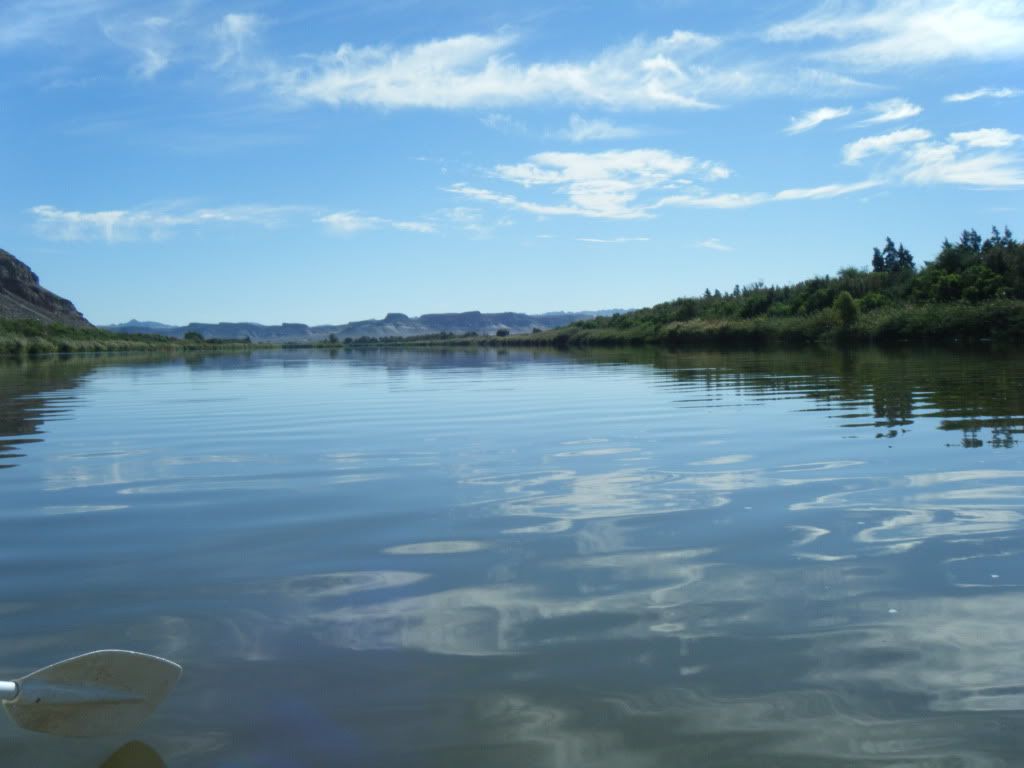 In Cape Town, I took one of those standard full-day tours to the Cape Point Nature Reserve with a picnic lunch, some cycling and a short hike over the Cape of Good Hope. Along the way, it also stopped by some of the usual tourist haunts like Hout Bay (took a boat cruise to Duiker Island to see the Cape Fur Seals in their natural habitat) and Boulders Beach (famous for it's colony of rare Jackass Penguins). All in all, that was a fun-packed day. At the Orange River, the night before we entered Namibia, we camped on the river bank that forms the border between South Africa and Namibia. Next morning, we did some kayaking but it was nothing too strenuous given that for most parts, the river was relatively calm and we were going with the flow. At one point, we jumped off our canoes for a quick swim. The Orange River was quite a remarkable place - standing in one country and looking at another on the far bank barely 200m away in a surrounding as isolated and calm as that. Serenity now.
to be continued