Maun, Botswana - the gateway to the Okavango Delta and that was where we stayed for a night to prepare for our bush camp in the Delta. That afternoon, along with other campers, I was driven to the local airport for a scenic flight. I was looking forward to it partly because I had never been on a small propeller plane (6 seater including pilot) before and of course, it was a flight over THE Okavango Delta. The Delta is truly a unique ecosystem: a delta in the middle of the Kalahari Desert. Each January, rains in the Angolan Highlands flow south-east along the Okavango River into Botswana. The water does not reach any sea or ocean. Instead, when it reaches a flat, depressed area of around 15,000 sq km, it simply washes across a vast floodplain. Here, dammed by two fault lines, it backs up and creates a swamp. For any traveler, it has to be one of the ultimate safari destinations and few remaining places to witness nature wild Africa. The 45 minute scenic flight got off well and the aerial view was amazing and wildlife, mainly the larger ones like elephants and giraffes could be easily spotted. After some time, I began to feel a bit of nausea and headache which is a common sign on this kind of flight but that did not mar the experience and I thoroughly enjoyed it.
where's my ride?
Next morning, took the mokoro (traditional canoe) through the waterways, we entered deep into the Delta. Going with the flow, soundlessly gliding among the reed beds and water lilies of a pristine wilderness. After almost 90 minutes, we finally arrived at the spot where we would be putting up our tents. For the next 2 days, there was really not much to do except for nature walks led by our mokoro polers in the morning and late afternoon. It gave us a rare opportunity to view wildlife up close in the open, not from the inside of a vehicle. Personally, I was a little apprehensive about that, after all we were in lion country and none of the guides were armed. In the end, no lions were sighted and instead we saw other game like zebras, buffaloes, wildebeests and giraffes. The bush camp was an incredible experience indeed. Apart from the bottled water that we brought for drinking, water for all other purpose including cooking, making beverages and washing were taken from the Delta. I even had a go at poling a mokoro and it was definitely more difficult than it looked. Answering to the call of nature after dark was particularly daunting, picture this - temporary dug-in toilet in the bush some distance from our camping area (for obvious reason) with a lit candle next to it for easy locating, when predators are most active. On our last evening, we took the mokoro out to a great spot for the sunset. It must be one of the most serene moments so what more could I have asked for? ... A hot shower perhaps....
elephants - if you can spot them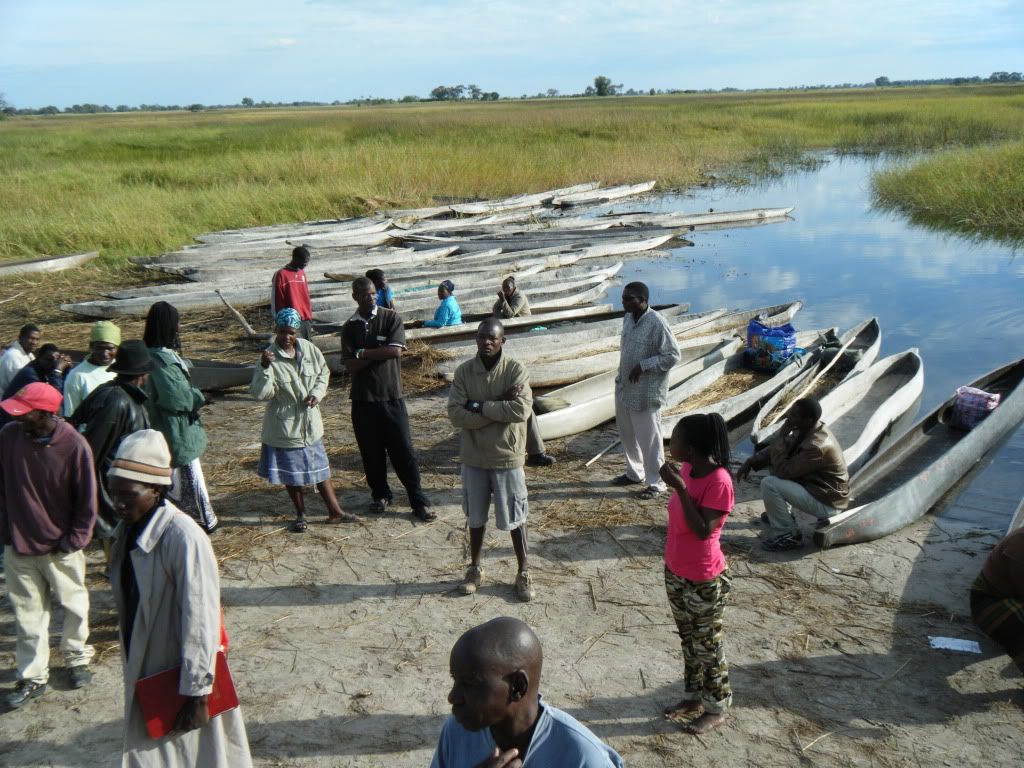 polers waiting at the mokoro station
zebras in the delta
can you see the buffaloes?
termite hill
more residents of the delta
on our way to see the sunset on the last evening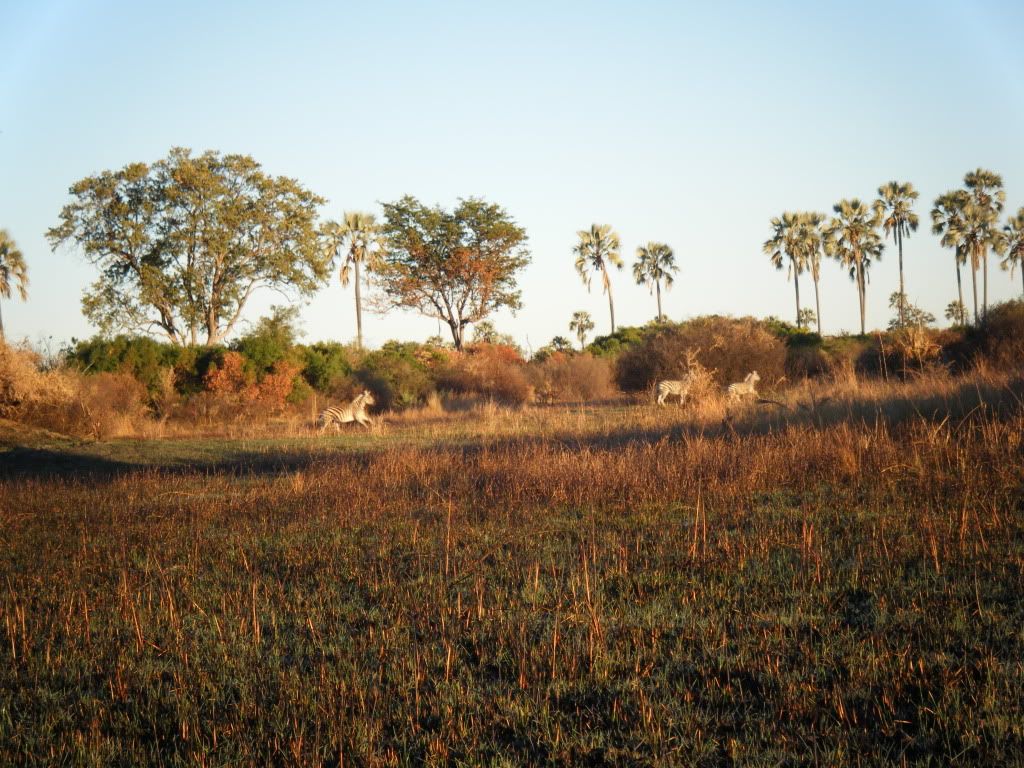 rush hour
smooth operator