On my second day in
Folegandros
, I took the early bus to Ano Meria - a scatter community of small farms and houses that stretches for several kilometers. This is traditional island life, untouched by tourism and life quietly wanders off sideways. Using the paved road, I walked back to the Chora and was rewarded with some excellent cliff top views of the coastline.
view from ano meria
Once back at the Chora, it was lunch before heading out to the Panagia. A steep path leads up to the church of Virgin Panagia, which sits perched on a dramatic cliff top above the town. I did not see anyone on my way up so unsurprisingly, there was nobody in the vicinity of the church. As I wandered around, I discovered that parts of the church building structure were actually steps, enabling one to easily climb to the top of the church's dome roof. At the top, I felt a certain calm and peace and the view of the Chora and surroundings was quite breathtaking.
coastline of ano meria
cemetery along the the way to the panagia
panagia
shot from the cliff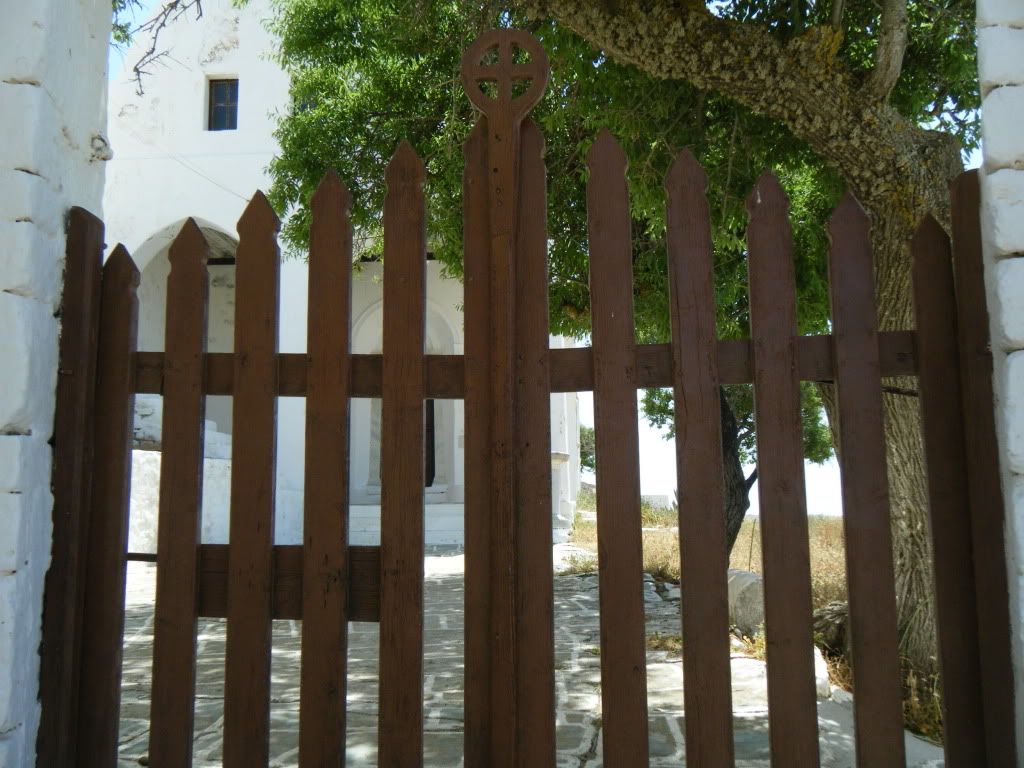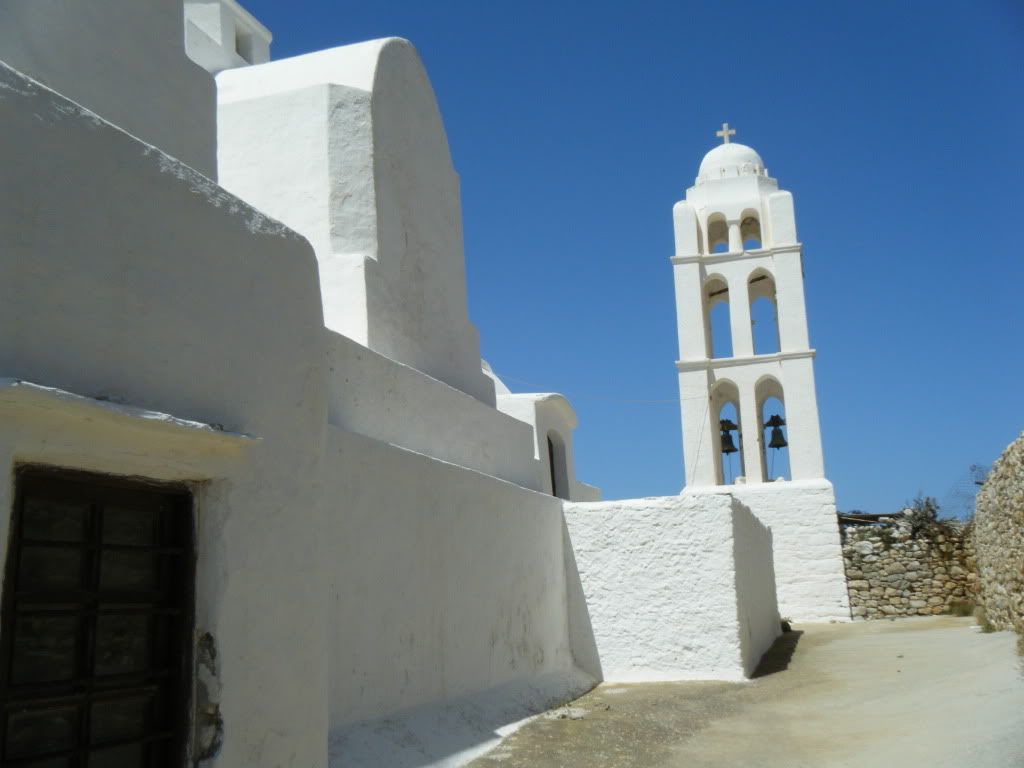 quite breathtaking isn't it?
As I was about to leave, another traveler showed up and we started chatting. A
permanent resident of Greece
from South Africa, he turned out to be one of the more interesting people that I have met in my travels. We went back to the Chora to have a beer and made arrangement to meet up again for dinner later. After an excellent dinner at a traditional taverna, it was on to a local bar for some Metaxa (Greek brandy). My newfound friend and I talked candidly about everything imaginable - from Greek travel to
Greek wisdom
, from sports to politics, from personal outlook in life to buying homes at various places.... I can get used to this kind of idyllic island life.