I was watching an episode of The Amazing Race on TV recently that featured the city of Salta and it immediately brought back fond memories of my Argentina trip last year. In a region where the
landscape and nature
, rather than the towns and cities are the main attractions, Salta is the exception. At 1190 m above sea level, the capital city of the Salta Province is squeezed between steep, rippling mountains. This charming historic city in northwestern Argentina was the base for my travel to Chile. I spent one night here before moving on to the
Atacama
and another two more nights when I returned. With a population of less than half a million, Salta offers the facilities of a large town, retains the comfortable vibe of a smaller place, and preserves more colonial architecture than most places in Argentina. If I ever get a chance to stay in Argentina for an extended period of time, Salta will definitely be among the top of my consideration list.
iglesia san francisco by night
The city proudly boosts outstanding museums, plaza-side cafes and the live musica folklorica of its popular peñas. The main square - Plaza 9 de Julio - with its unique pink cathedral and surrounding streets is a great place for a stroll and people-watching. A couple of blocks from the plaza lies the magenta and yellow Iglesia San Francisco, Salta's most striking landmark. Another notable sight is the 16th-century Convento de San Bernardo but only Carmelite nuns may enter the convent. But it is during the night when the city center comes alive and turns out to be even more alluring. Salteños and surprisingly very few tourists here socialize, come for a drink or ice cream, or have a dinner in one of the many restaurants. The most stunning are the amazingly lit buildings like the cathedral and Iglesia San Francisco. During daytime they are already fantastic to see, but when it is dark, the lights and the colors make it a kind of a fairy tale. Small wonder it is nicknamed Salta la Linda.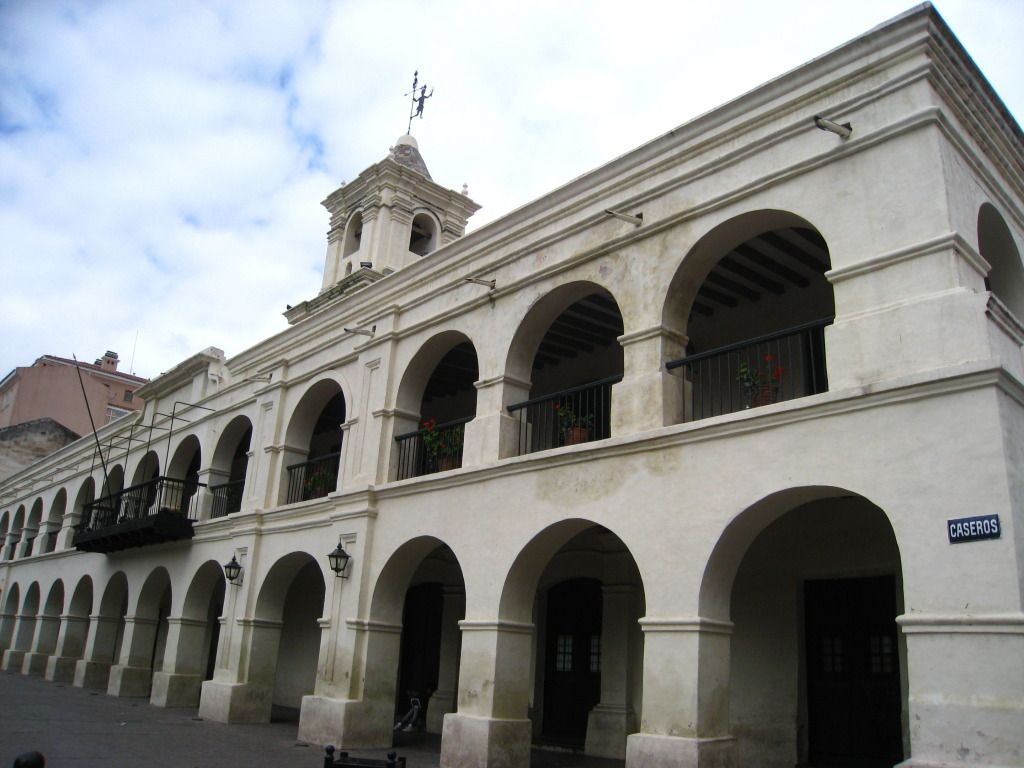 cabildo or municipal building
eye-catching pink cathedral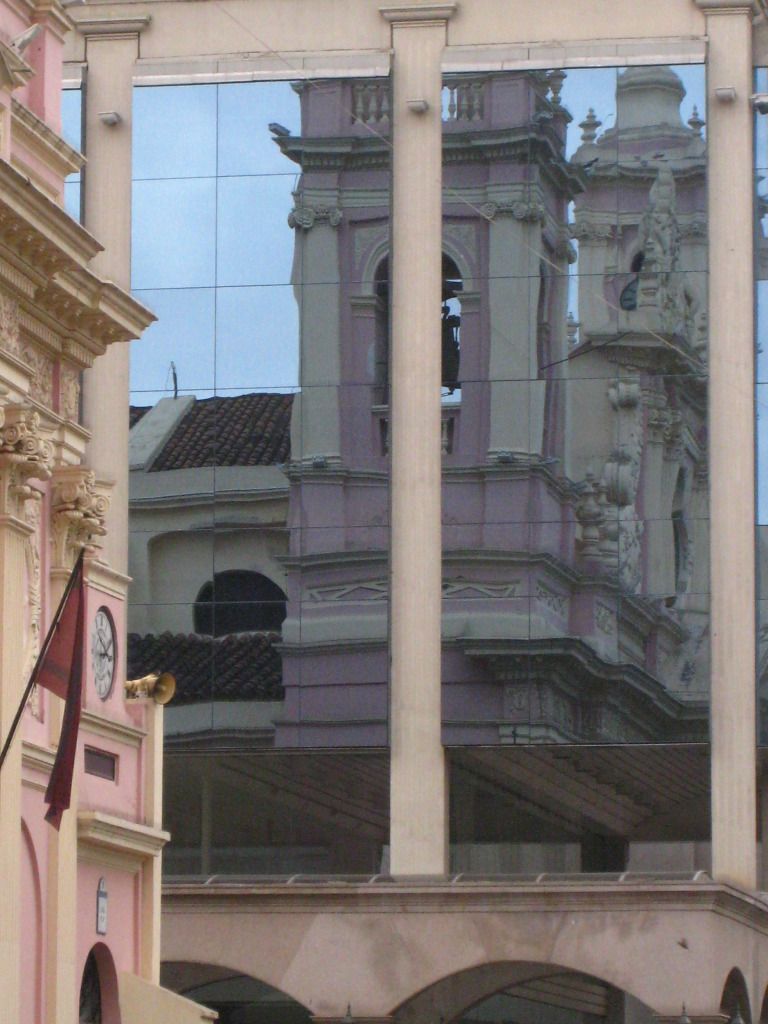 i quite fancy this one
street around the plaza and cathedral
back street view of the cathedral
'casa de hernandez' city museum
the striking iglesia san francisco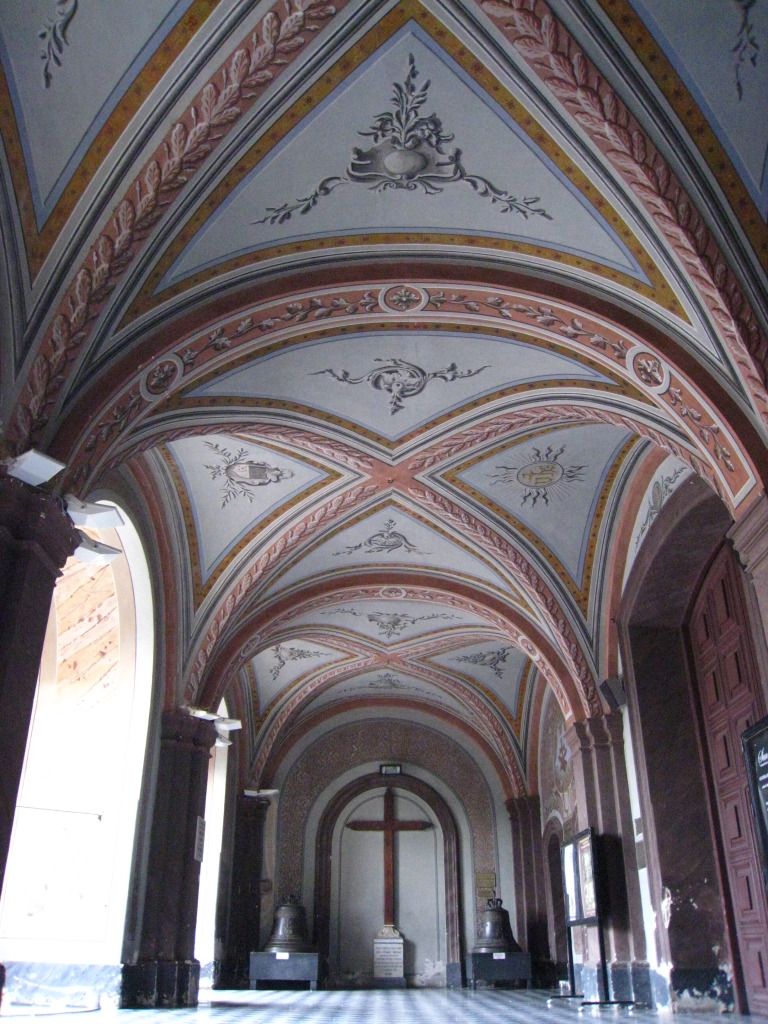 facade of iglesia san francisco
street of salta
convento de san bernardo
18th-century carved algarrobo door of the convent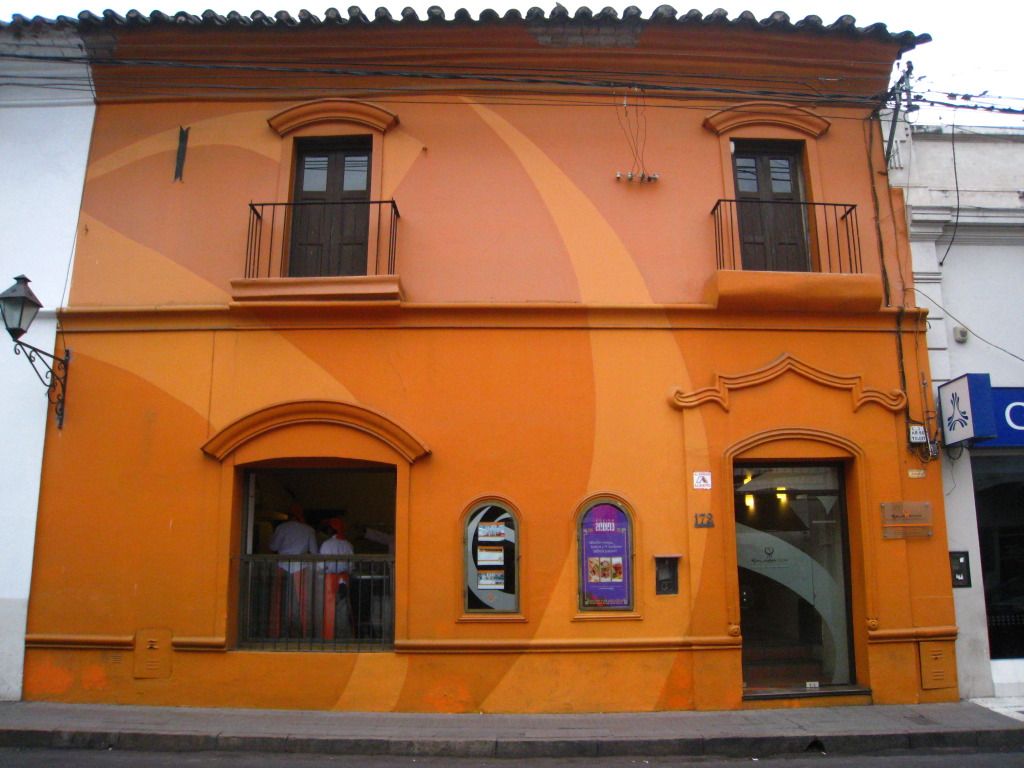 a colorful culinary school
soup at a local eatery
local style steak and rice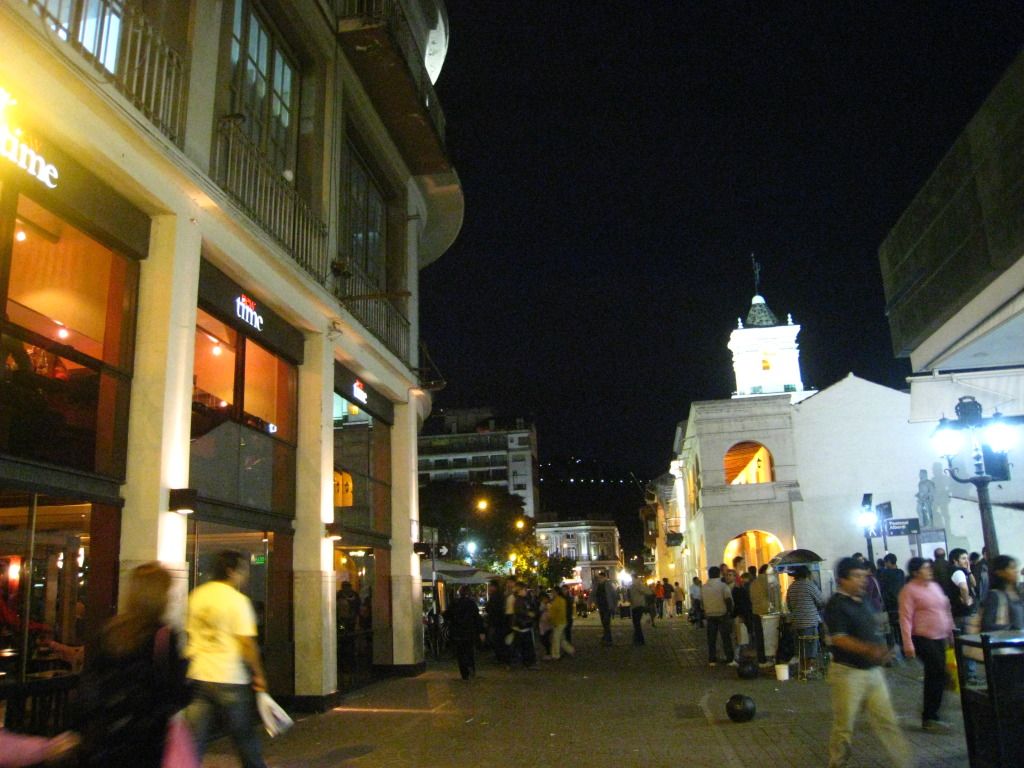 evening crowd at the plaza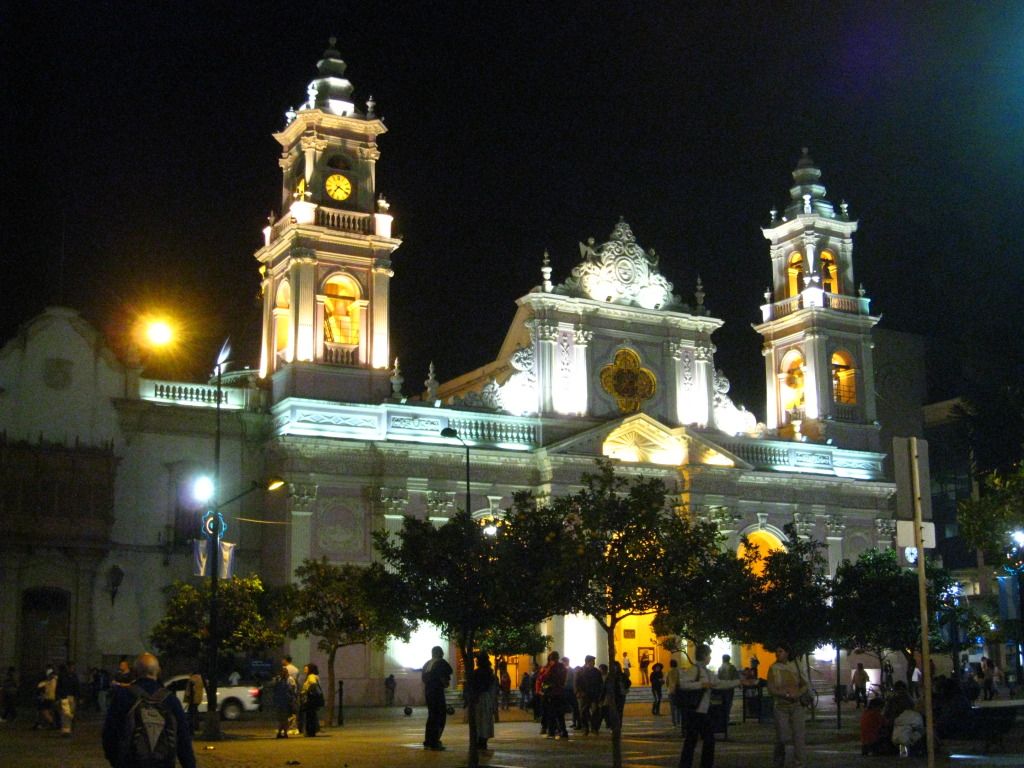 cathedral looks stunning at night, isn't it?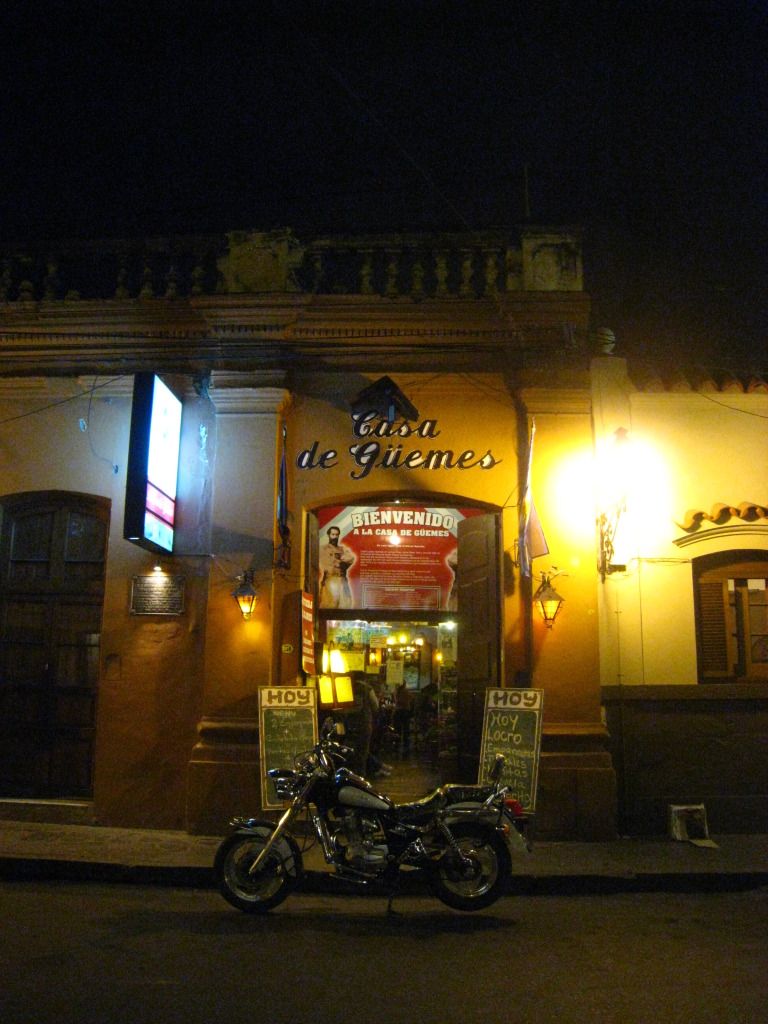 peña
iglesia san francisco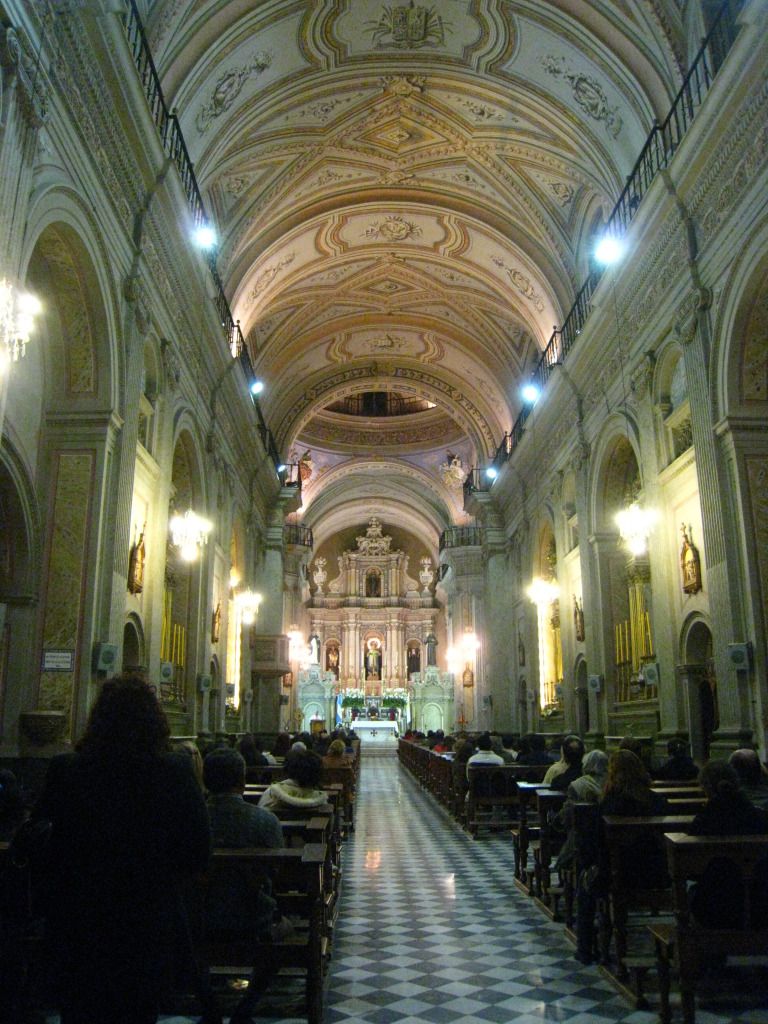 iglesia san francisco