The familiar scent of game parks greeted me as I took a deep breathe while settling in on the jeep that was waiting for me at the airstrip. No matter it took 20 hours - including a grueling 4 hour plus wait at the tiny Dar Es Salaam safari airport and a light aircraft flight from there into the reserve - of travel time to the Selous Game Reserve, when the guide asked if I would like to do a game drive before heading back to camp, I enthused, 'Absolutely!' Covering a staggering 55,000 sq km, the Selous Game Reserve in southern Tanzania is one of the largest game reserves of the world. Most of the reserve remains set aside for game hunting and only a section of the northern park along the Rufiji River has been designated a safari activity zone. Spotting several giraffes near the airstrip, the guide told me that prior to my flight landing, they had to chase them off the airstrip to prevent an accident. Now that is what I call great personalized service. And before I could contain my excitement of finally being there and doing the first game drive
(a favorite activity of mine)
in 3 years, I saw the one animal that I wished to see most here in Selous - the critically endangered African wild dog or hunting dog. There were once approximately 500,000 African wild dogs and packs of 100 or more were not uncommon. Today there may be as few as 4,000 and they are primarily found in eastern and southern Africa, mostly in the two remaining large populations found here in Selous and the
Okavango Delta in northern Botswana
. There were several pups resting around the trees and a couple of adult dogs (probably 'baby sitters' as the rest could be out hunting) nearby... top of my wishlist checked, this was shaping up to be a great safari trip.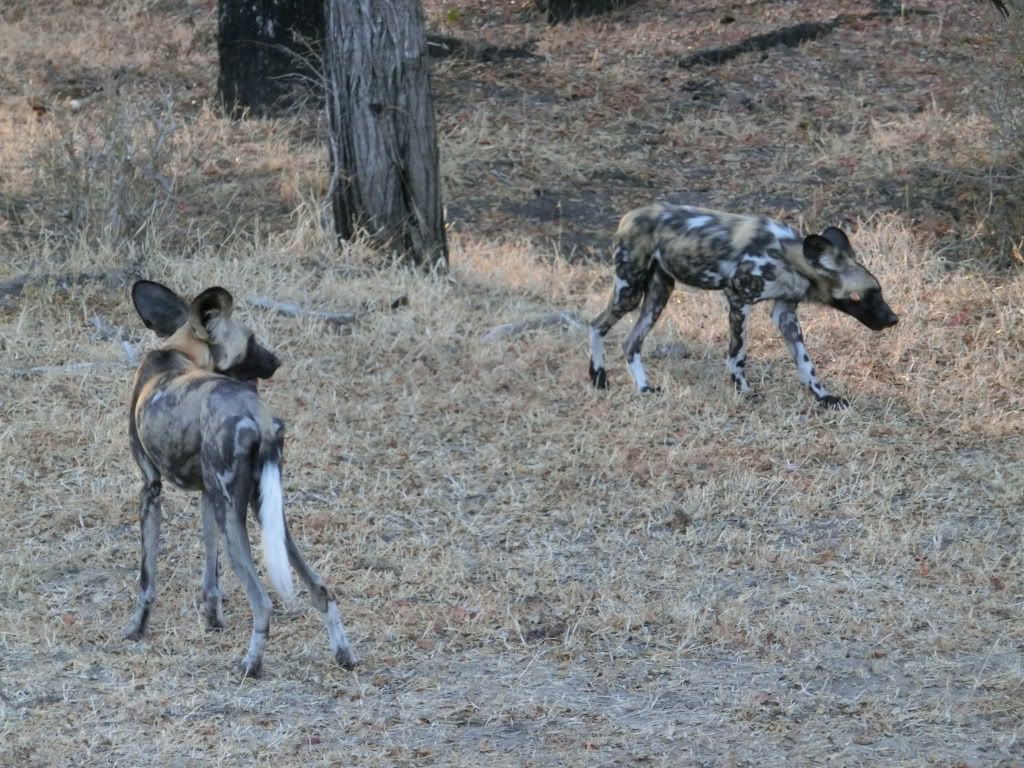 african wild dogs or hunting dogs
The motorboat safari in Lake Manze is excellent for birding and getting up close to some animals like the hippos and crocodiles and it can also add variation to the game viewing activities. My late morning boat safari brought me my first sightings of birds like the Egyptian geese, intermediate egret and many more than I could remember. The lake side was teeming with animals like waterbucks, buffaloes, giraffes and elephants while the two most abundantly animals seen in the lake were crocodiles and hippos. The crocodiles were mostly small to medium sized (rarely longer than 2m) and I reckoned the hippos posed a greater threat with plenty of them appearing larger and heavier than the motor boat. Our boat glided pass barely two meters from a group of hippos as my boatman gave me a somewhat reassuring smile. What the hell was this guy doing! But there were just so many hippos in the lake and I began to loosen up after several more close encounters with these big fellas. I thought the exhilarating boat safari was hard to beat but the afternoon game drive was quite amazing too though in a different way. Late on in the game drive, it started with just two adolescent lions - a male and a female walking pass our stationary jeep, then out of nowhere another appeared and then another and soon there were 6 or 7 of them. We followed them to a waterhole and observed closely lions social behavior - drinking, playing (among the adolescences) and greeting one another by rubbing their cheeks and necks together. There were about eight in total, at least three of which were adolescent male. I have no idea how long we stayed to watch them for and we left as the sun set and one by one the lions moved away into the bush. On the way back to camp, we saw the same pack of African wild dogs from the day before. Again only the pups and a couple of 'baby sitters' were there and I noticed one of them was limping slightly. It was a moment to savor, knowing that this could be the last time I see them again on this trip.... as it turned out it was.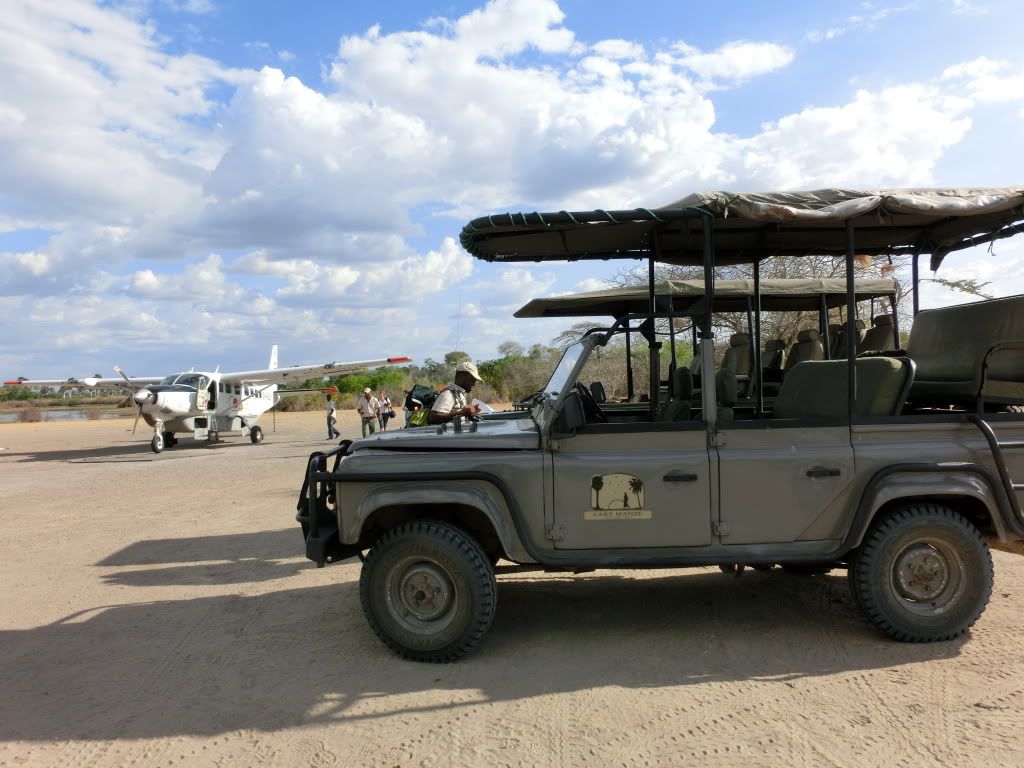 arrival at the airstrip in selous
my tent over looking lake manze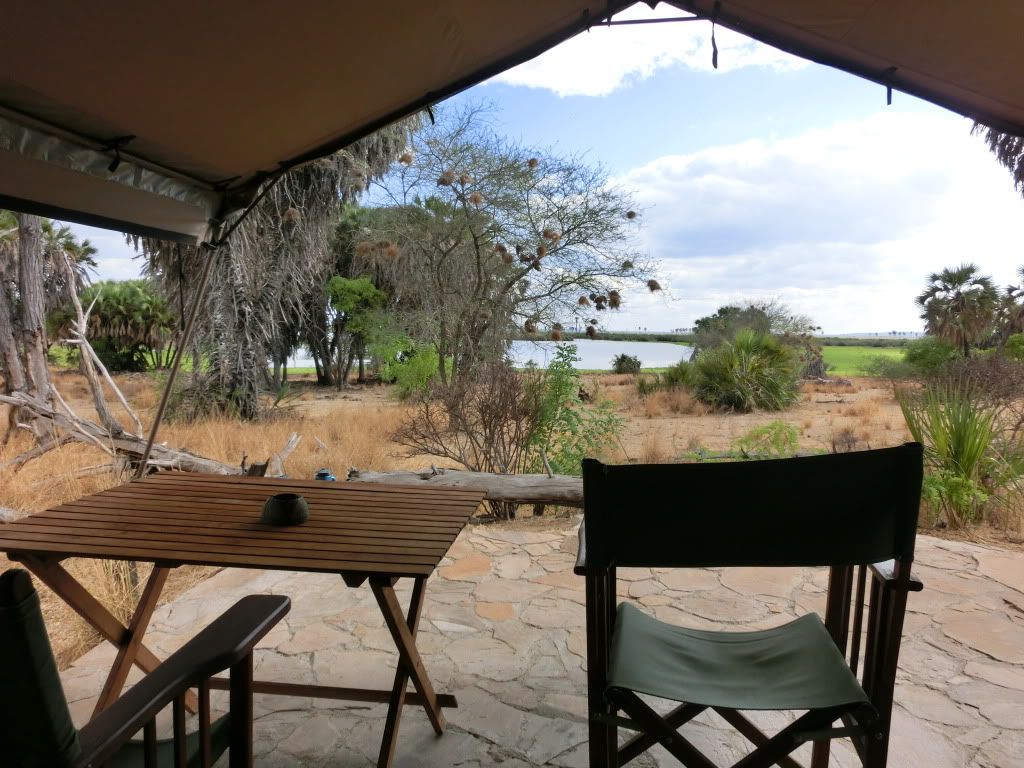 view from the patio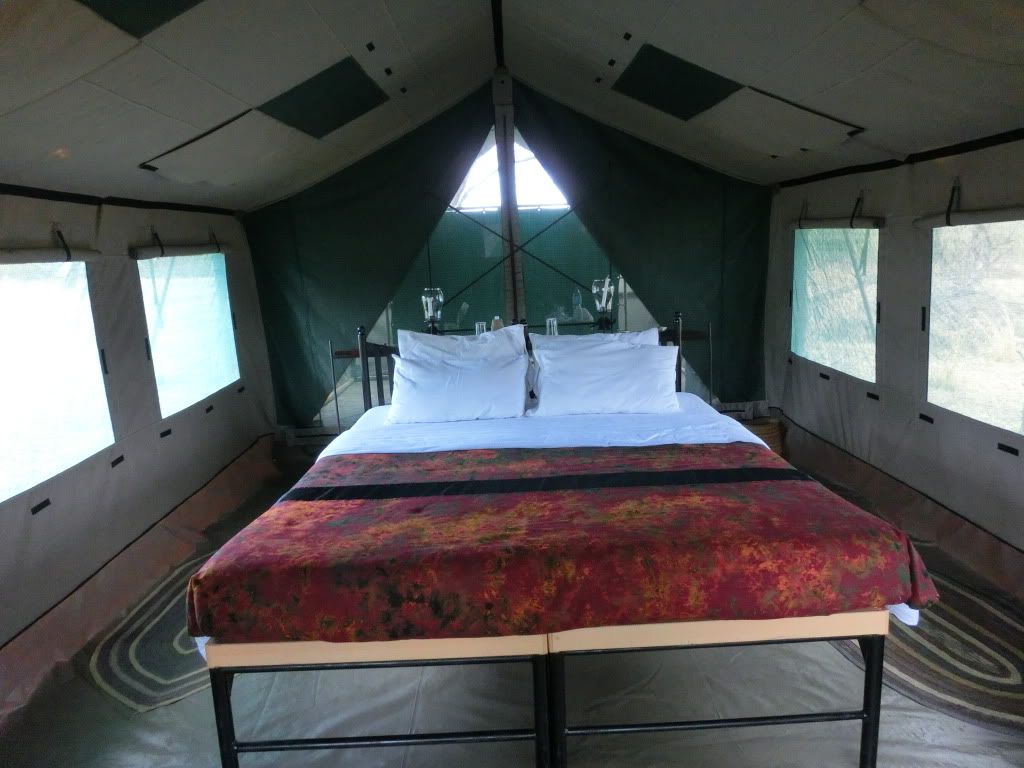 inside the tent
outdoor washing area at the back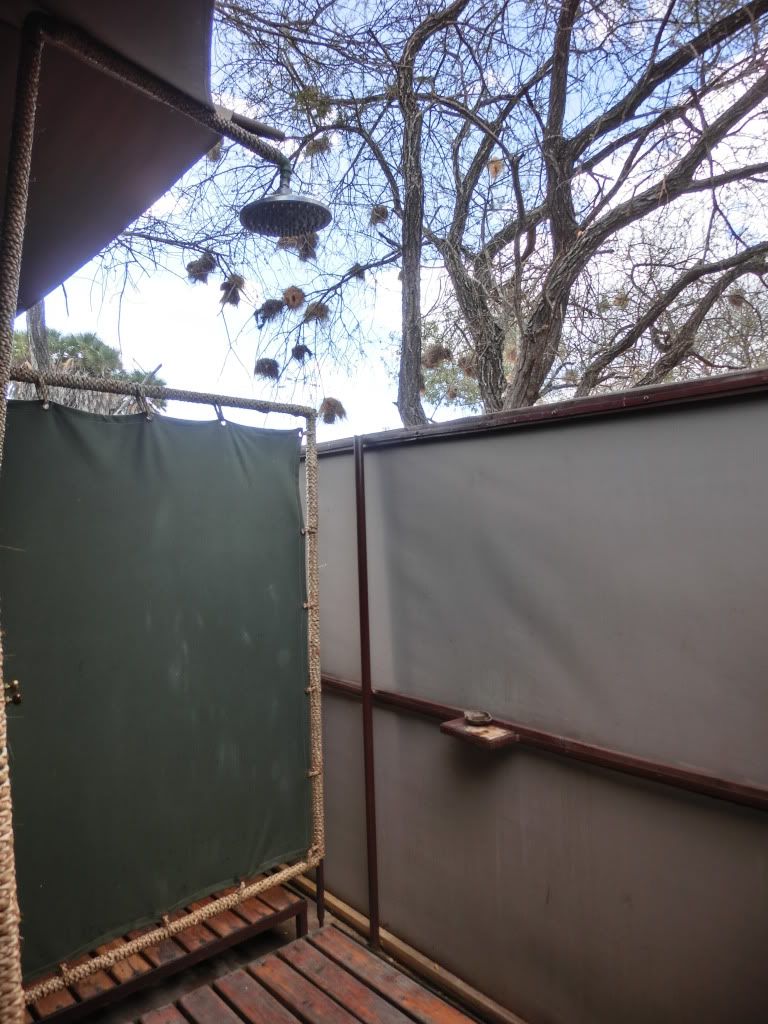 outdoor bush shower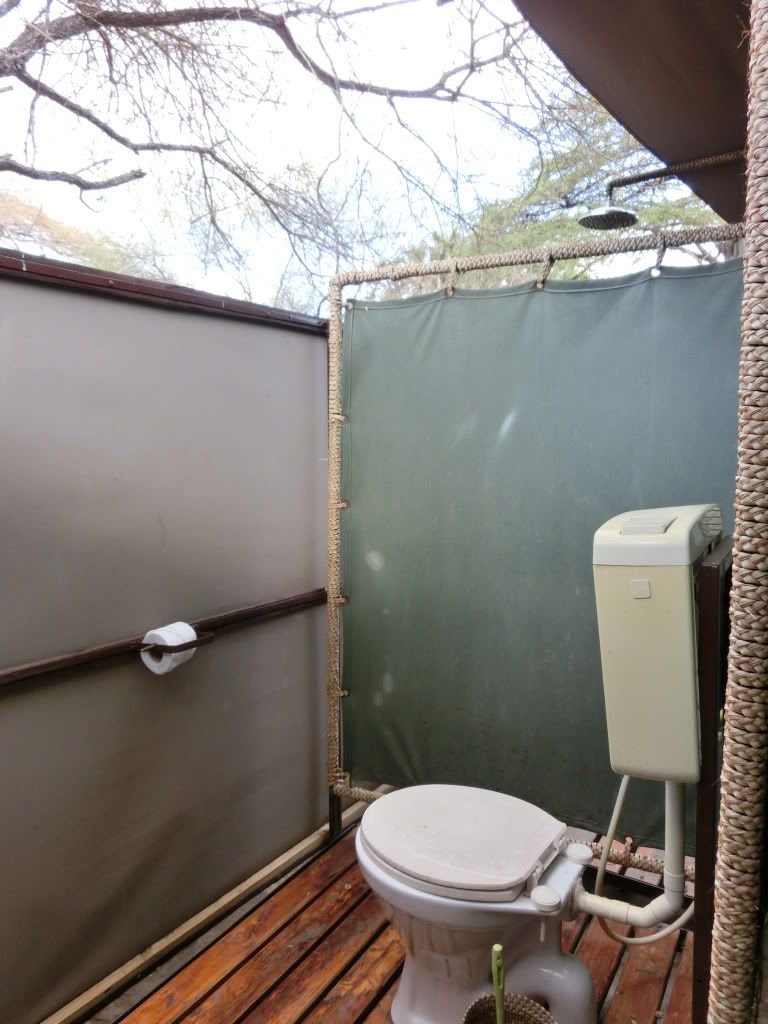 outdoor bush toilet which i love
camp lounge and dinning area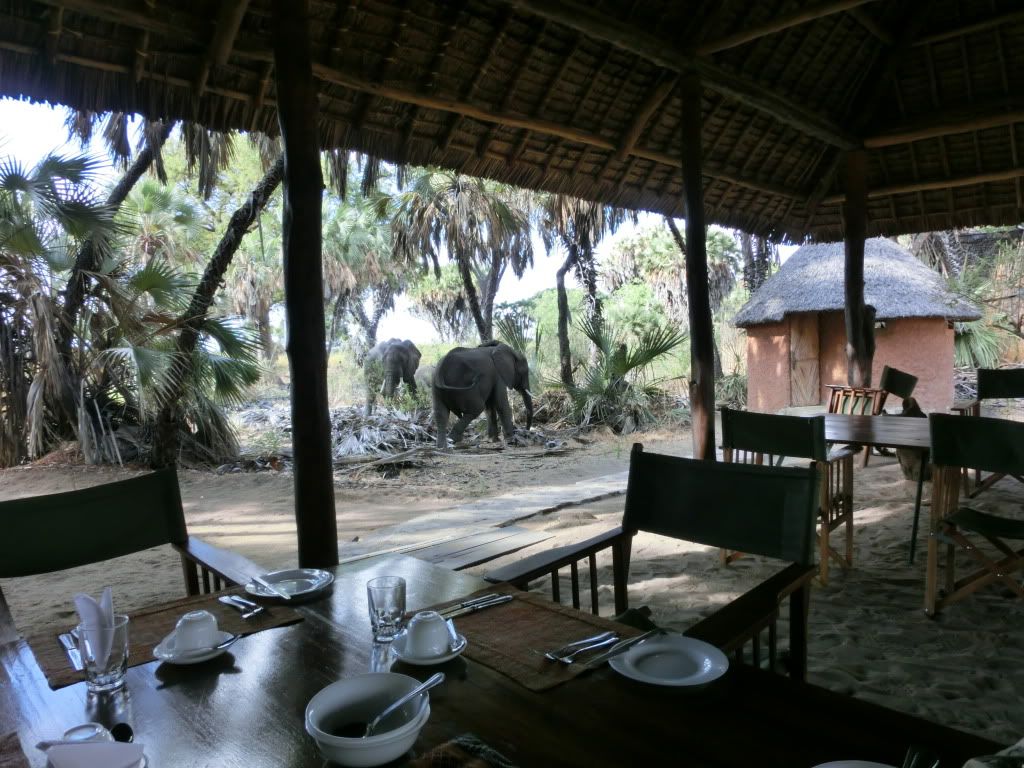 some company for breakfast
safari motor boat
hippos
a croc getting into the water
hippos with beho beho in the background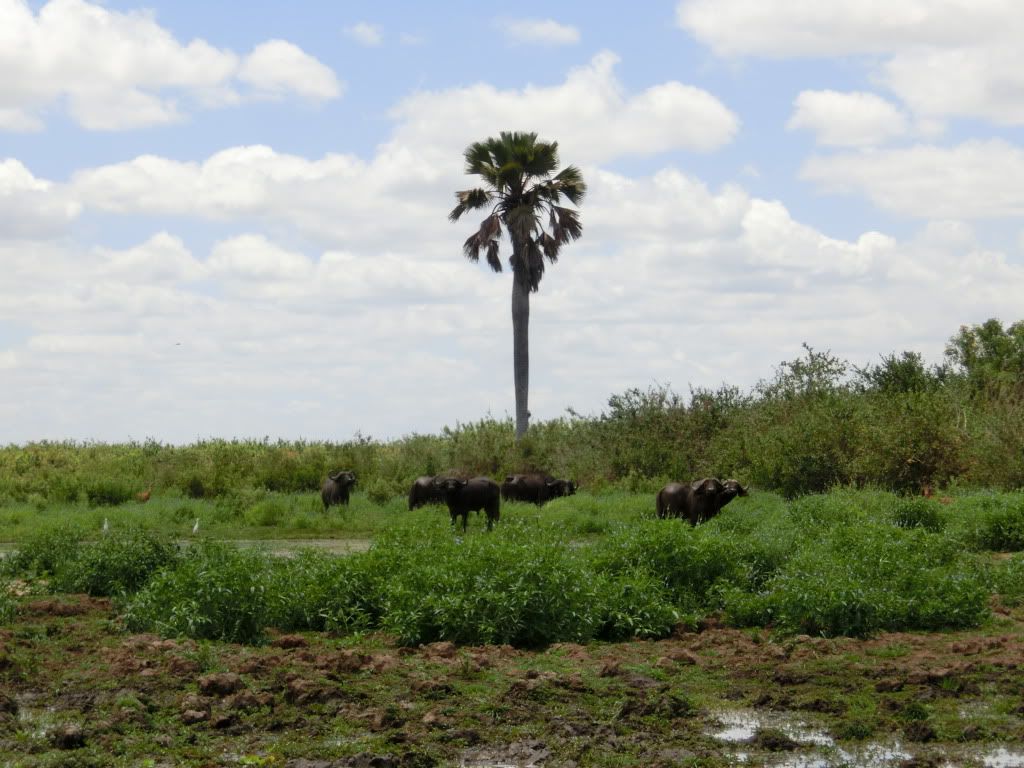 a herd of bachelor buffaloes
watch this croc on the next pic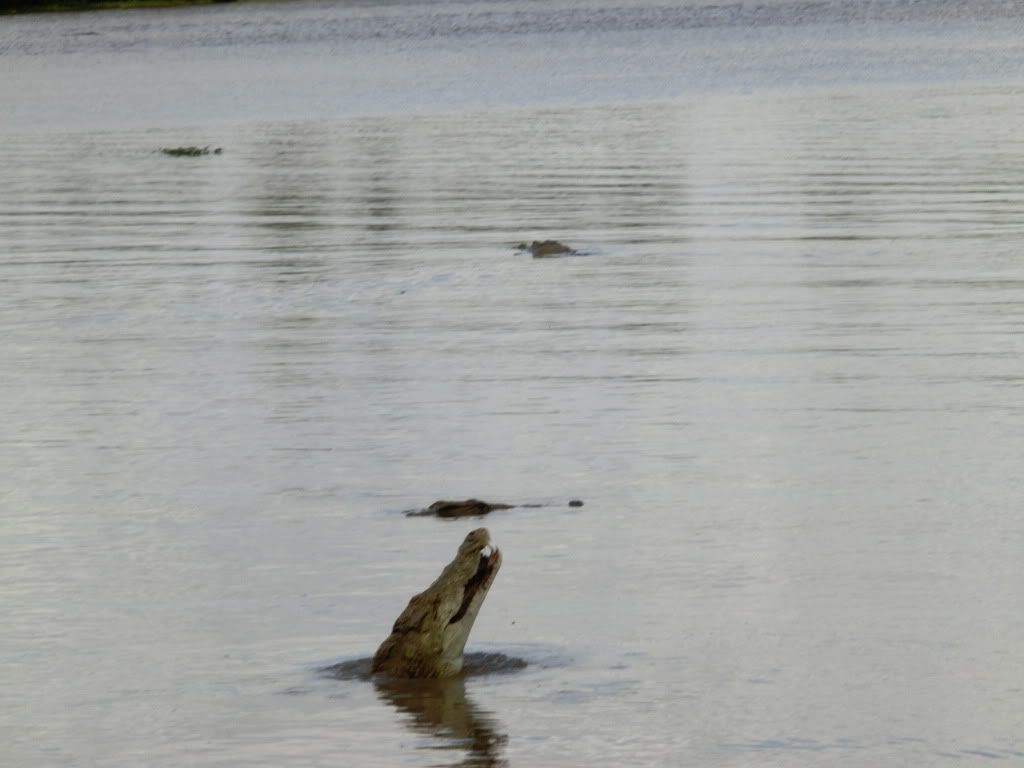 not sure if it caught anything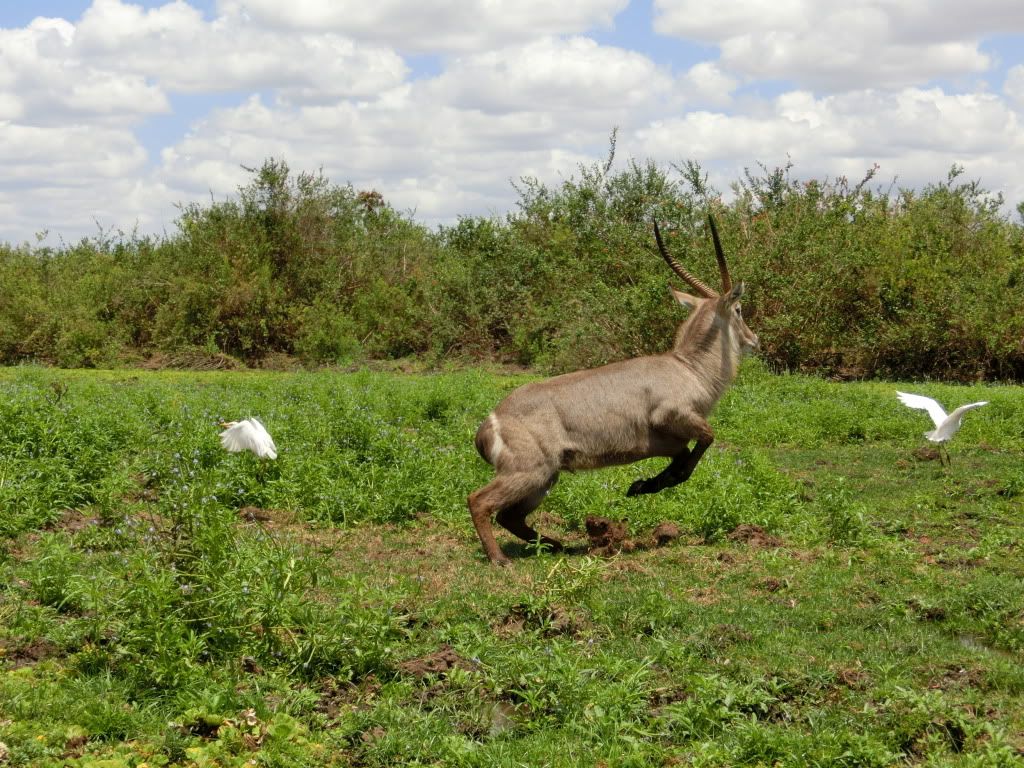 waterbuck getting away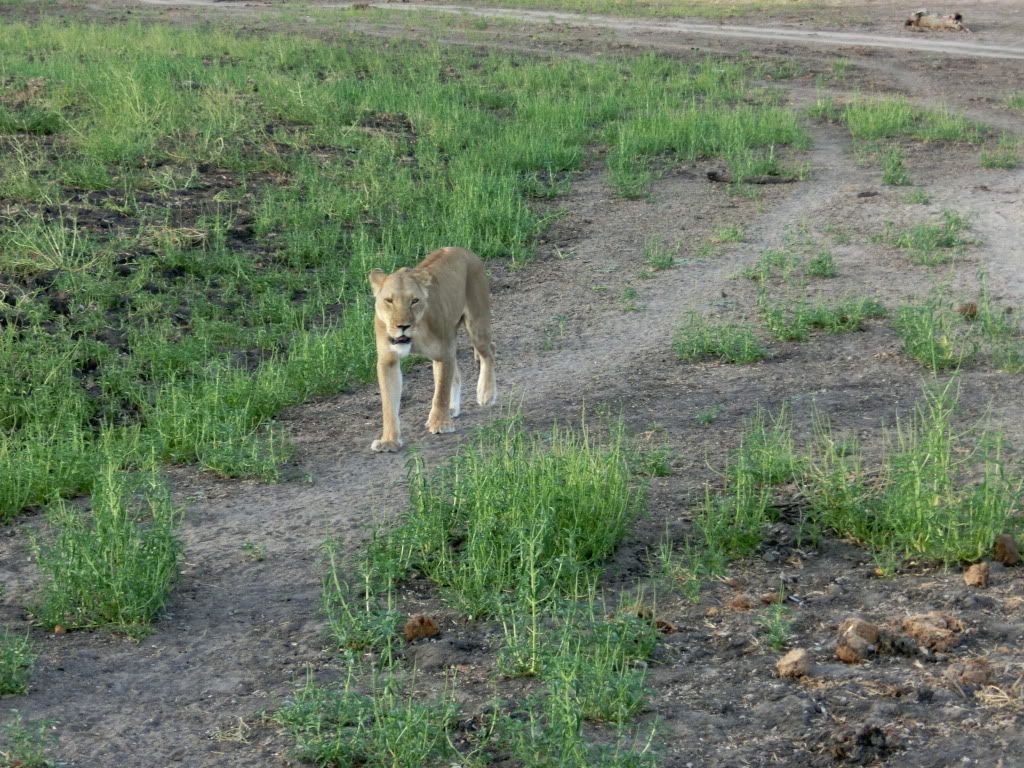 lion during afternoon game drive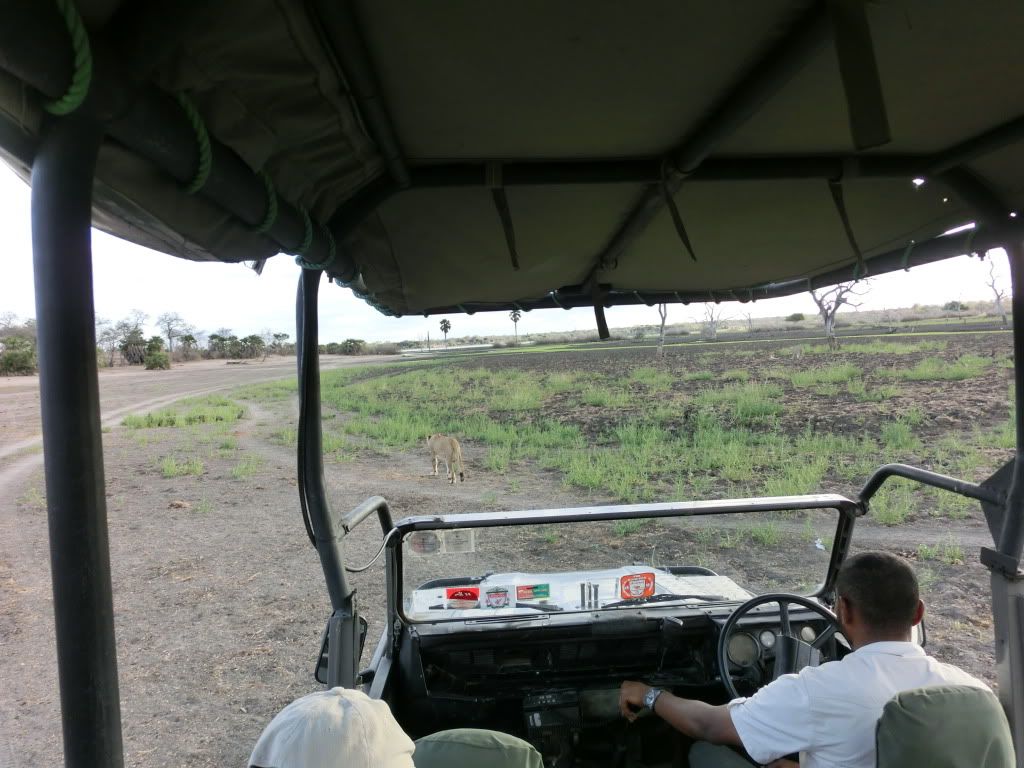 following the lion
more lions appeared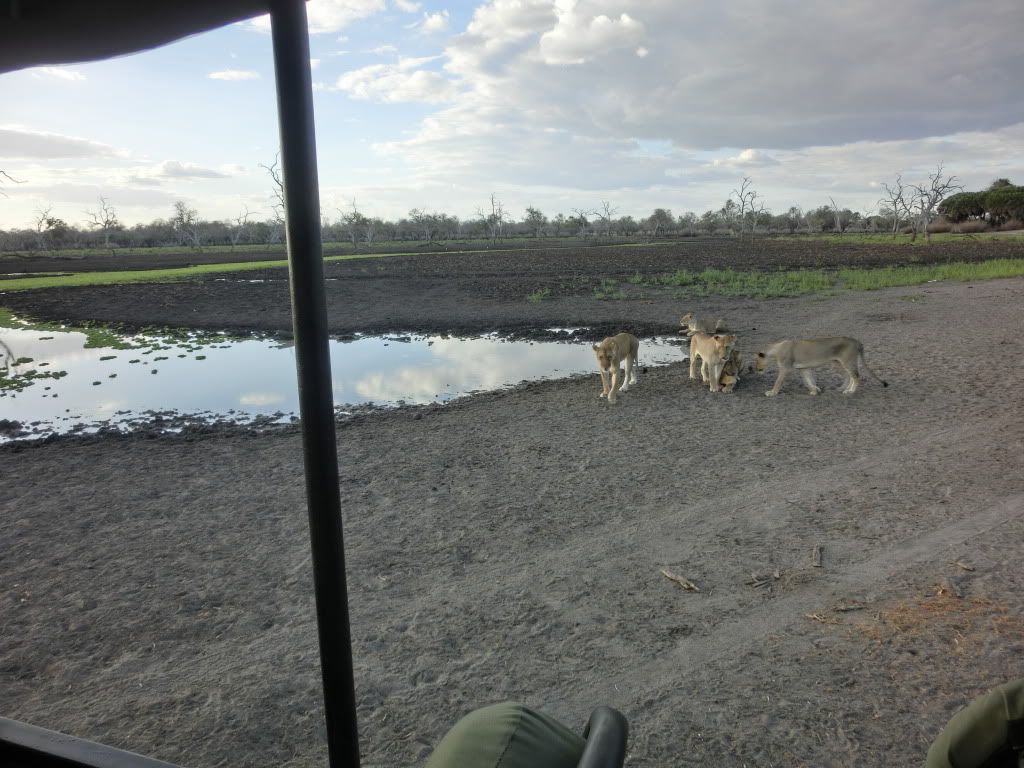 rendezvous at a waterhole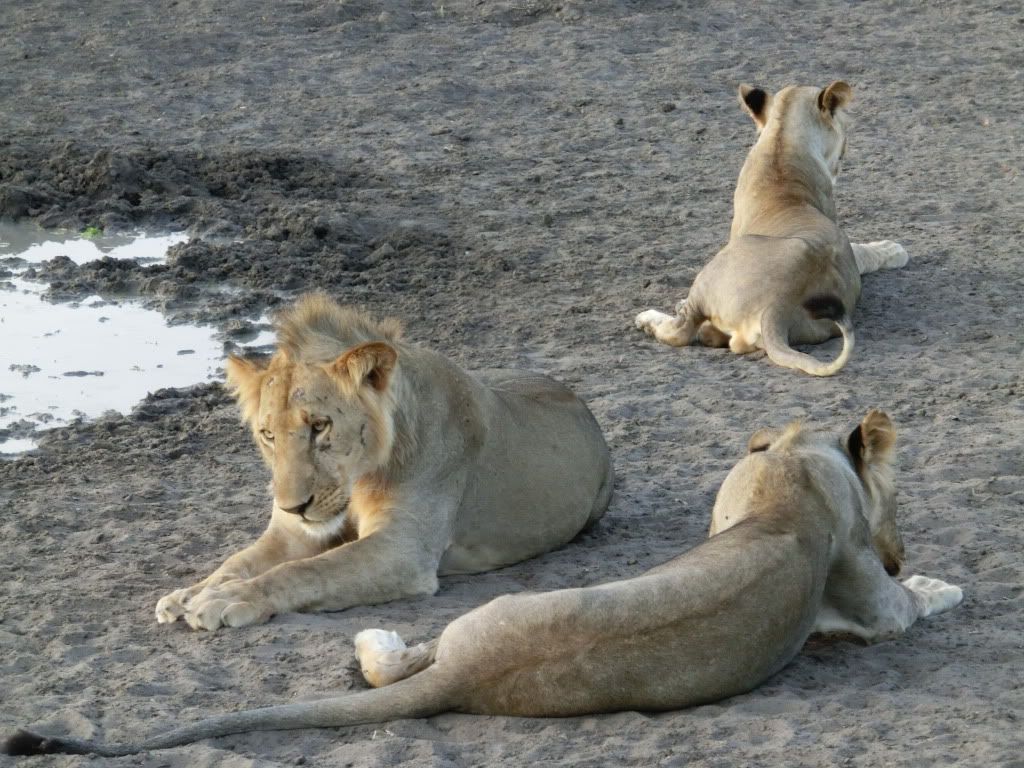 adolescences - two males and a female
watch this playful adolescent male
there must be about 8 or 9 lions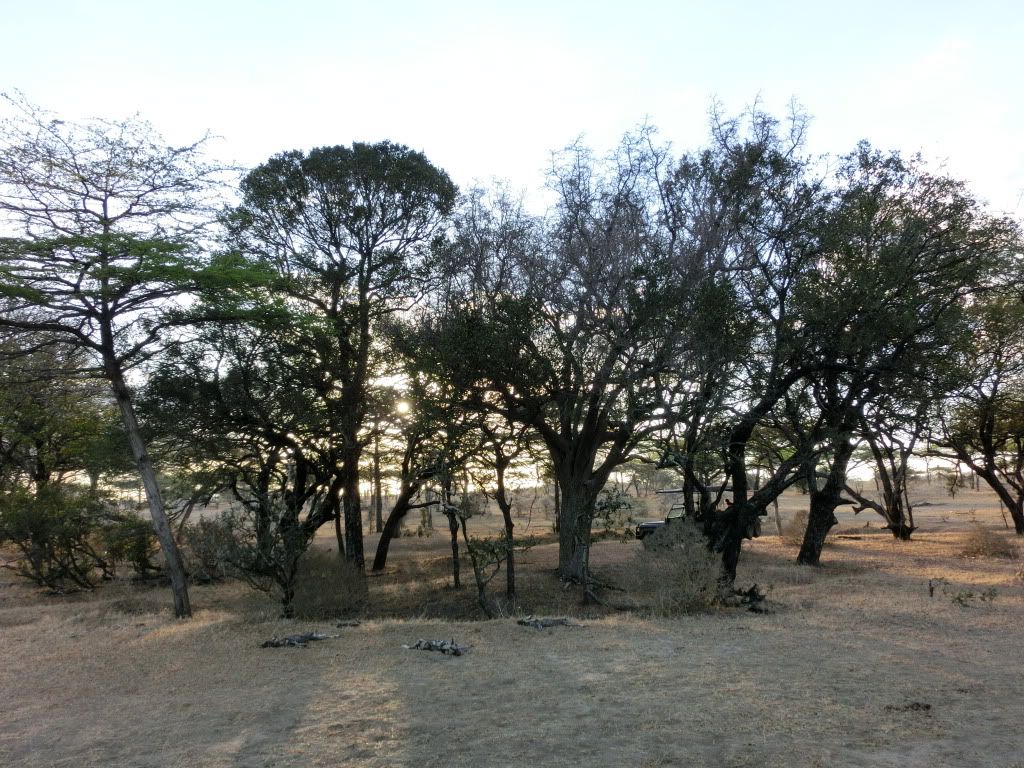 pack of african wild dogs
this one was slightly limping
moment to savor